BLAG magazine
with
Rupert Grint
on the cover (fyi that's the photo we're using for our site layout) so much that they have asked to use it for their
My Inspiration
campaign to promote the new film and box set releases. This will see
Rupert Grint
and his co-stars
Daniel Radcliffe
and
Emma Watson
grace windows and underground stations galore, quoting their favourite lines from favourite films.
Many thanks to
Sarah J Edwards
with the Blag magazine for letting us know, and for sending us the never before seen shot from their session! View it in our gallery
here
.
If you haven't purchased your precious copy of Blag yet, you may do so via their
official store
. Read our useful tips for purchase
here
, and if you need help, just email us at
staff@rupert-grint.us
! And after you get the mag, you may take part in our project for Rupert's 21st Birthday:
Blag Around The World
! The photos that we have received so far have been added to our gallery
here
. You may also view the officially released photos from Blag
here
, the behind-the-scenes video with the outtakes
here
, and the first official press release
here
.
And if you happen to spot a new HMV advert with Rupert, please take a snapshot of it, send it to us, and we'll forward it to Sarah and Sally Edwards -- they'd love to see it!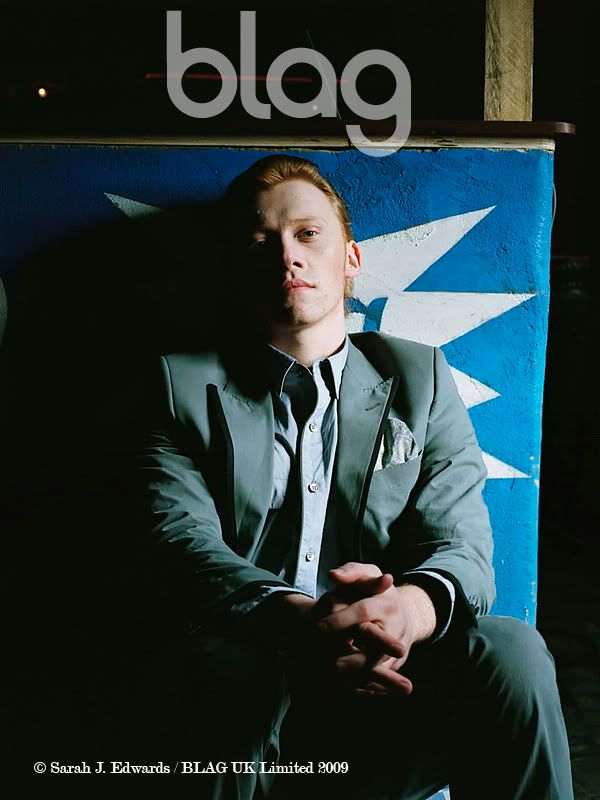 The UK music retailer HMV loved the