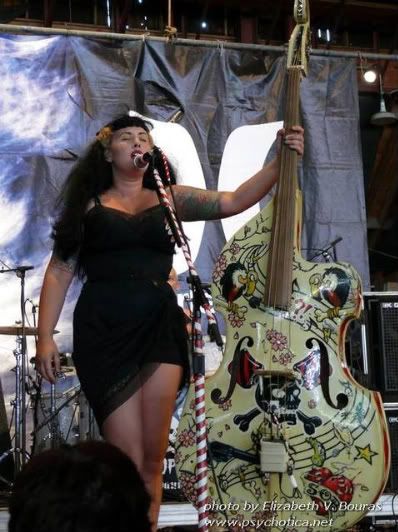 Caught the Horrorpops on Wednesday at the Warped stop at Merriweather Post Pavillion in Columbia, MD.
It was kinda odd seeing the "stripped down" 3 piece version of just Patricia, Kim & Neidermeyer sans dancers but they sounded great!
They did invite a couple of gals from the audience onstage though & they certainly seemed to be enjoying their 15 mins of fame & there was so much humping on Patricia's bass while Kim took his turn playing it that Patricia commented "I think its gonna have babies"
Whole page of photos here:
http://www.psychotica.net/horrorpops/Merriweather-Warped-2008.html
(
Collapse
)