Basics
Name: Stephanie
Age: 15...almost 16
Gender: female
Location: sterling, va eww...
Birthdate: 11/29/88
Martial Status: single
Sexual Preference: straight

Favourites:
Band and why: good charlotte because i think they have really great music and they have really good lyrics and they're really cool to their fans when they're not being mobbed by crying tweens...
Movie and why: any band dvd because live shows rock and backstage footage is always funny...
Book and why: Five People You Meet in Heaven...i just read it a few weeks ago and i still think about it a lot...
Actor and why: denzel washington because my mother has me brain-washed...and he's also a really good actor...and you still love him while he's brutally killing people, which i consider talent haha!
Actress and why: im not sure, i'll say scarlet johansen (spelling?) because i love lost in translation...
Food: so original but pizza...
Season: fall, because it's time to break out the pants and sweatshirts!!! woot!! haha! and i like it when it's cold out, but not freezing...
Television Show: i don't really watch a lot of tv...but fuse is pretty good...
Colour: dark blue (*gasp* not black?? haha)
Article of Clothing: my mest sweatshirt and my "im with the band" shirt...cuz, you know, im with the band...haha!
Store: um...best buy because they have cheap cds!!

Opinions
The world today: definately not in a good place...but i guess it could be worse, though i like to pretend it can't...
Underage smoking and drinking: not a huge fan of it...but given the oppurtunity and a safe environment, i'd probably drink...
Drugs: yeah...NO! you can get fucked up way too easily on that stuff...
Homosexual relationships: all for it...i love gay people...
Hunting: NO WAY!!
Abortion: im pro-choice, but i personally would NEVER get one...
sXe: definately a good thing...i guess i am sXe because i've never done anything bad...so YAY!!
Premartial sex: im for it, but only if you really love the person, not going around and getting laid because "it's the thing to do"
Religion: im catholic and im religious, and religion is always a good thing to have, but if you're not religious it's not like im like "AGH GET AWAY!" because that's just retarded...

Other Things
Desribe your personality: i kinda have a split-personality, i can be really shy, but then i can be super hyper and act like an idiot in front of people, i can be smart, but then i can do the dumbest thing on the entire planet and get weird looks, i seem to have extremely good comedic timing, and then sometimes im like "god what the hell was i thinking..." but really, i guess that could be like anyone...
If you could change one thing about yourself what would it be?: i think i would change my stomach because...it's not the prettiest thing in the world...
Whose the sexist man/female in the world?: benjamin levi madden (from gc...benji yeah you get it)
If you knew you were gonna die tomorrow what would be the one thing you just had to do today?: oh that's a tough one...um...i would find my favorite band and make them play a show for me one last time and totally just have so much fun!! and i'd probably make out with a guy at some point...haha!
Why do you want to join Romantica?: because i've never joined a rating community before, and tali says you guys are awesome!!
How did you hear about us?: my dearest talithila...(__justsettle__)
Pictures (more than 1, less than 10):
okay...im not sure how big these will be...im not good at the whole "resizing" thing...so bear with me...



that's me on the very right with really long hair...i've chopped it off since then...oh yeah...the guy in the pic is jeremiah from mest (i only post that one because jeremiah is in it...i don't like how i look in it...)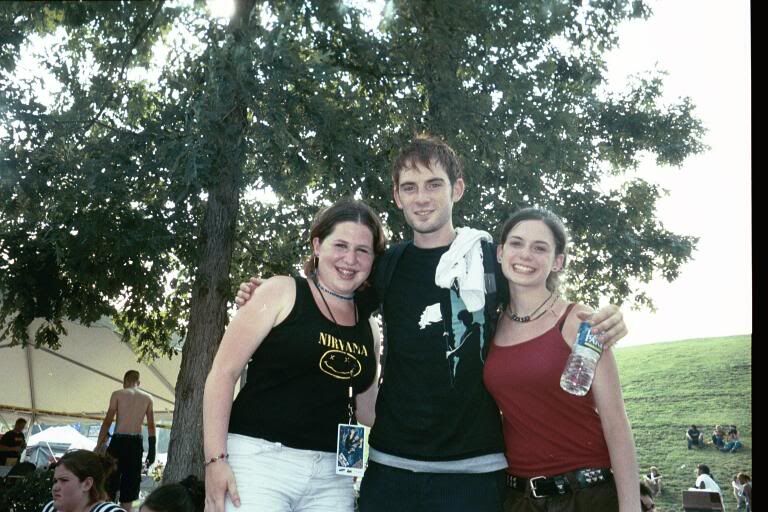 that's me, archie from driving in silence and tali at warped tour...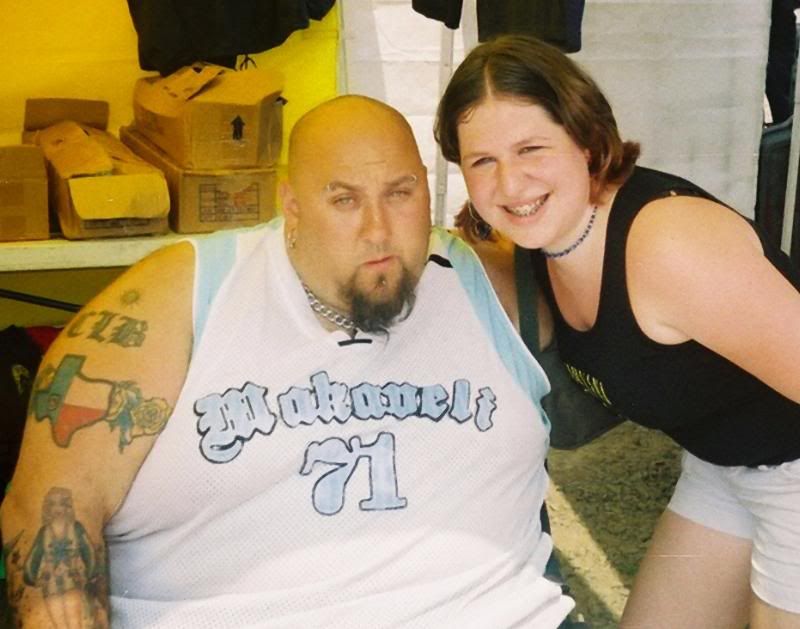 that's the guitarist from bowling for soup and me at warped tour...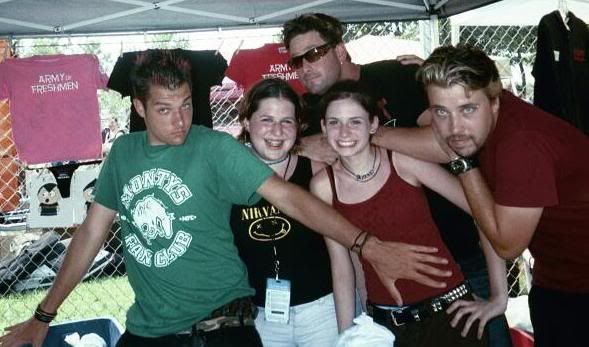 that's tali and i with army of freshman at warped tour...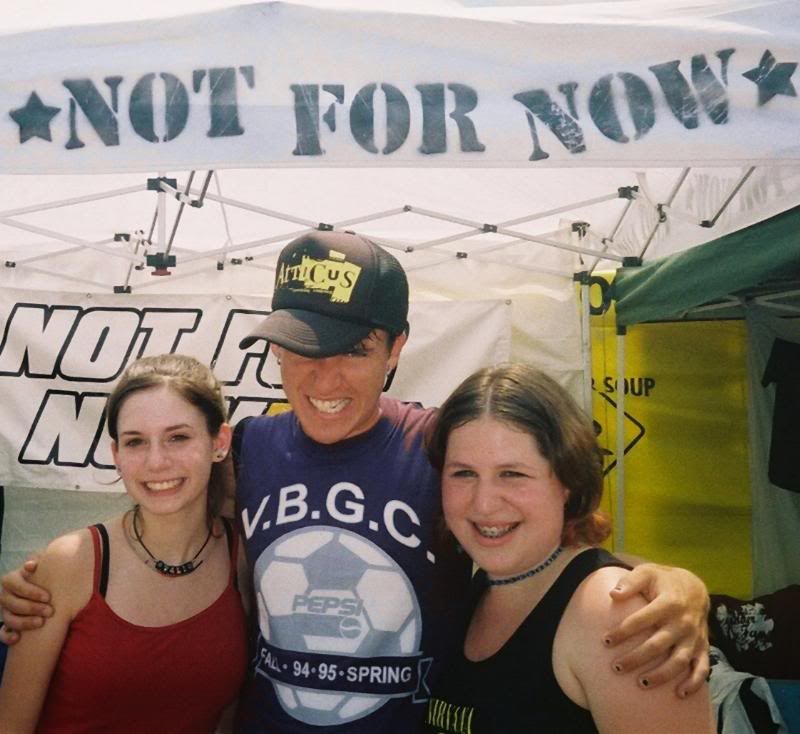 and that's tali and i with the lead singer/bassist of not for now...

and that's it...
thank you!
(ps i love taking back sunday...and im not just saying that...YAY TBS!)