I'm in a bit of a hurry. :)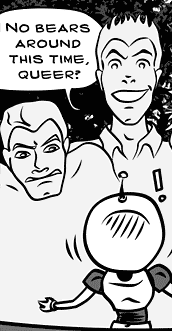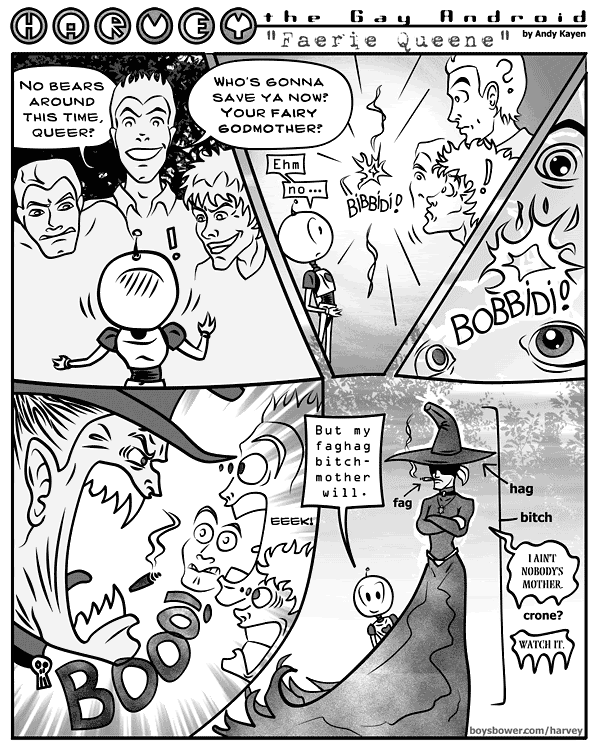 I've been angsting for well over a year about the character design for the Hag. Because she's in a lot of the upcoming strips, and also my favourite character, I had to get it 'right'. And then suddenly, while waiting for a lecture to begin a few days ago, it occurred to me that I could base the Hag on a Japanese pop star. A Japanese _male_ pop star. How I came up with that idea, I don't know, but it just _fit_. I had my Hag.

Now, for the benefit of any potential fans of the star in question, I'd like to point out that I didn't base the Hag on him because I dislike him, quite the opposite. I think he's incredibly talented and cute, and why that somehow qualifies him in my brain as inspiration for the Hag, I do not know. Honestly. XD

But there you have it.

Btw, can you guess/see who this star is? I'll give you two hints...

This is a close-up of the Hag's necklace.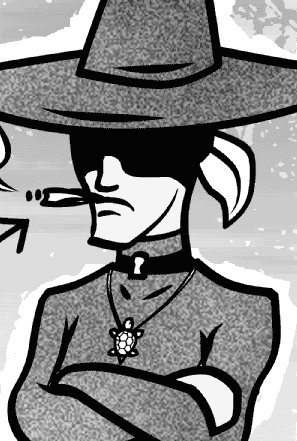 And this is the very first sketch.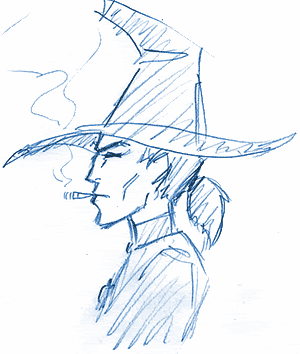 So, can you figure it out? ;)

(No, I'm not saying the Hag looks exactly like him. But he was the inspiration, especially for the nose.)