So on Monday, I saw the Secret Machines, my favorite band, at the Roseland in NYC with my friends & their dad. They were an opening act for the Kings of Leon. I was about four feet from the front of the stage & I had the time of my life. Then on Wednesday, my best friend and his dad and I saw them again... 4.5 hours away in a town near Baltimore, MD. We went this far because they were an opening act, the Kings of Leon weren't performing that night. Let me tell you, going 4.5 hours to see them was totally worth it. These are the pictures from the second concert, because I was on the railing & got totally awesome pictures.

this is the love of my life.
Ben, the guitarist for the Secret Machines.
he gets the prize for sexiest man alive.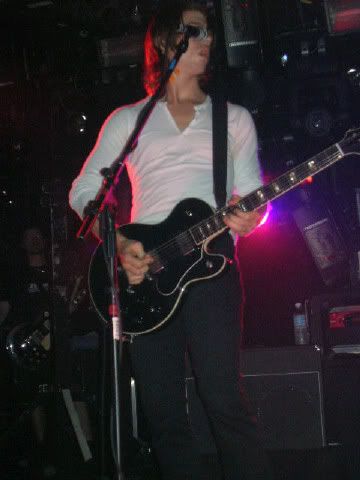 (
too young to drink. but that didn't ruin the night at all.
Collapse
)