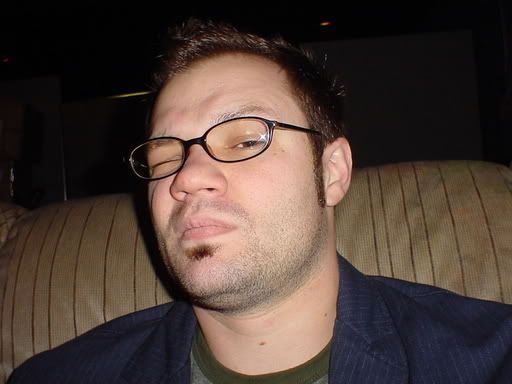 Does this guy look familiar? haha.
David Crowder Band came to my area, here in Orlando recently and I was able to hang out with the guys all day. Mike and I actually went on a Starbucks run in my 1985 Nissan Sentra (yeah, its a hot rod haha) You can read about it in my journal, and see more pics of the night in my photo journal, if youre interested. Its always good to see old friends. I feel sick when they are gone... like Im missing a leg... kidding...
Just go check it out.
ALSO, if youre a fan of the band MUTEMATH, youll enjoy reading my journal, as well. And if you havent HEARD of MuteMath?? Well then... Its about time you do...
http://www.mutemath.com/
Their website plays a bunch of their songs so just do it. They are finishing up the tour with David Crowder Band.
Anyway, that's all.
Cheers.
* d E SiR E é.. .