Entries by tag:
Con el socio todo, sin el socio nada.
With the fan everything, without the fan nothing.
Sticky: Book Discussion Post.
FC Barcelona sporting director. Go-to guy for news on club signings and contract information. Professional creeper on future talent.
This is how the current generation of culés see Andoni Zubizarreta, as a man behind a desk, or a microphone, speaking about a club so dear to all of us.
But this is only a small portion of the larger portrait of a legend, of a man who has given his everything to two clubs and his country. Zubi is a myth to be cherished and never forgotten.
(
Flawless man is flawless
Collapse
)
"Messi has made me a better footballer"
David Villa (Tuilla, Asturias; 1981) came to Barcelona a year ago and reinvented himself as a striker. He stopped being center forward and learned to play on the left side, in Leo Messi's shadow. He is the top goalscorer for the Spain NT (49 goals) and tomorrow's game against Scotland will be his 80th with La Roja.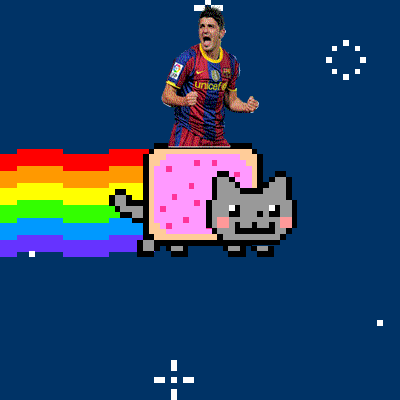 (
IDEK what *that* is, but it invites you in... LOL
Collapse
)
Current Mood:

horny

Current Music:

Calle 13 - "Latinamérica"
The World Game
.
This week's episode, Craig Foster (the big-name Aussie football guy) spoke to
Guillermo Amor
and
Andoni Zubizarreta
about Barcelona's youth system. This time, the only English was from Fozz's side, but there are subtitles!
Come see the interview
right here!
\o/
I'm not sure if there are more interviews to come, but if there are, I'll let you know. XD
Further viewing:
Interview with Maxwell
,In my previous entry last week, I posted a link to a video which had Maxwell speaking English on the Australian football-talk show
IT'S OFFICIAL:
FC BARCELONA #20 IS IBRAHIM "IBI" AFELLAY
GREEK PICSPAM
BROUGHT TO YOU BY THE AMAZING PIKEITE
is this picspam in order of time? no.
in order of hotness? nu-huh.
in order of hipsternes? wrong again.
it's in order of colours, because we all know in this club we care about fashion sense.
WHO ARE THE CHOSEN ONES TO GO TO ATHENS??
(
very pic heavy!!!!!
Collapse
)
DISCLAIMER: so, this post is so complete there's even a video. Problem? The damn embed code included some sort of autoplay. Turn your volume down because i couldn't find a way to make it stop. Sorry. :/
Zubi: "Afellay has Barça DNA"
(
the rest doesn't really matter let's just LOL
Collapse
)