Entries by tag:
Con el socio todo, sin el socio nada.
With the fan everything, without the fan nothing.
Sticky: Book Discussion Post.
Current Mood:

giddy




Enjoy! :))
the 2 hours event here in youtube...
Current Mood:

exanimate
The 4th Season of Crackòvia starts Monday Sept 12th!!!!!!!!!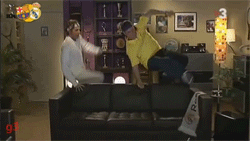 Interviewing Pau Escribano, director of the kick-ass awesomeness that is Crackòvia!!!
First of all:
CRACKÒVIA IS NOW ON TWITTER
(
gif-spam ahoy
Collapse
)
Current Mood:

bouncy

Current Music:

Mou, res!!

But what does it really mean? Why is Barça so important for us Catalans? What does the club represent for us?

This is a documentary in english called "Spain's secret conflict" made by Gary Gibson. It explains the situation Catalunya and Spain are living and for a bit it talks about Barça. I think you should watch it to learn more about the country your club comes from.
We don't have the words "more than a club" just as an ad or because they sound cool.


You all know the sentence "Visca el Barça i visca Catalunya", specially cos during the speeches of the celebrations the players say it at the end.
Current Location:

Catalunya

Current Music:

Rihanna - s&m