Entries by tag:
Con el socio todo, sin el socio nada.
With the fan everything, without the fan nothing.
Sticky: Book Discussion Post.
Thiago and Rafinha Alcántara: from Barra da Tijuca to Camp Nou
SPORT.ES ARTICLE + ESPN BRAZIL VIDEO!!!
(
NOT FOR THE FAINT HEARTED...
Collapse
)
Current Location:

what is air

Current Mood:

jubilant

Current Music:

Ai ai si eu te pego...jk
Current Mood:

giddy
Have you ever wondered what Thiago's favorite movie is? Who do you think is Bartra's idol? Does Álvaro Vázquez know who Bartra's idol is? Who is Villa's best friend at Barça? Ever asked yourself who is more popular with the girls, whether it's Bartra or Álvaro? What does the title to this post mean? Why are the OPs wondering what air is, what life is? and are posting from the grave?
(
not for the faint hearted...you've been warned!!
Collapse
)
This is me right now.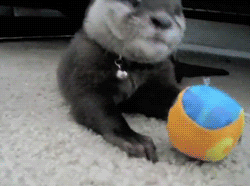 Current Mood:

horny

Current Music:

ECDL
picspam
of the Alcantara brothers.
cheers!
have a
This is a U-21 (Bojan, Jeffren, Miño, Thiago and Montoya) post. Pedos wander off plz.
(
Interviews, videos, Bojan being a manslut, the usual...
Collapse
)
bye.
Hi.