Entries by tag:
Con el socio todo, sin el socio nada.
With the fan everything, without the fan nothing.
Sticky: Book Discussion Post.
Have you ever wondered what Thiago's favorite movie is? Who do you think is Bartra's idol? Does Álvaro Vázquez know who Bartra's idol is? Who is Villa's best friend at Barça? Ever asked yourself who is more popular with the girls, whether it's Bartra or Álvaro? What does the title to this post mean? Why are the OPs wondering what air is, what life is? and are posting from the grave?
(
not for the faint hearted...you've been warned!!
Collapse
)
This is me right now.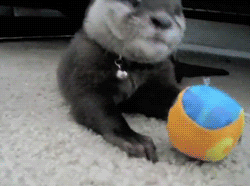 Current Mood:

horny

Current Music:

ECDL
picspam
of the Alcantara brothers.
cheers!
have a
The discussion topic in question today will be this: the recent discoveries of our Masia boys' preferences, fueled by their recent adorable moc mocs on twitter.
(
Read more...
Collapse
)
Get those dirty thoughts out of your head crepes, that's not what I was talking about.
Current Location:

Czech Republic, Prague

Current Mood:

lazy

Current Music:

Thomas Jefferson (feat. Sims and Mike Wiebe) - Astronautalis
Last week we had an amazing time laughing our tits off to the first team mugshots, with some of the most...unfortunate photos I've ever come across of our otherwise beautiful boys. As if that is not enough, the freshly baked, newborn B team photos are out to, so take your seats over there, prepare your IDs, and let's get crepeing.
(
Read more...
Collapse
)
This is a U-21 (Bojan, Jeffren, Miño, Thiago and Montoya) post. Pedos wander off plz.
(
Interviews, videos, Bojan being a manslut, the usual...
Collapse
)
bye.
Hi.
Bojan Krkic was interviewed on the Barça TV programme 'Estació Camp Nou' and he admitted Guardiola's `positive influence on him and expressed his confidence in being able to get more minutes on the pitch.
(
Interview & quotes under the cut...
Collapse
)
tyfyt.