Entries by tag:
Con el socio todo, sin el socio nada.
With the fan everything, without the fan nothing.
Sticky: Book Discussion Post.
To set the scene: Barça Femenino went into the final match of the season, at home against mid-table Sporting Huelva, three points ahead of Athletic Bilbao, but with a negative head-to-head against the Basques (who lost only to Barcelona, and that away, all season long, so they weren't likely to do any favors to Barça and drop points in their last match), so they had to get at least a point to win the league. And you would think this would not be very difficult, considering that Barcelona have never even
drawn
, let alone lost, at home all season long, but these things have a way of complicating themselves (ask any Manchester City fan, amirite). So thank god for Marta Corredera, who scored just after halftime to give everybody's nerves a rest. The scoreline remained 1-0 until the end of the match, when the party began! There's a bunch of links about the match/league win, including to an English match report, over at
Futfem in English
, so I'm going to skip all that and go straight to the fun part: PICSPAM TIME!!!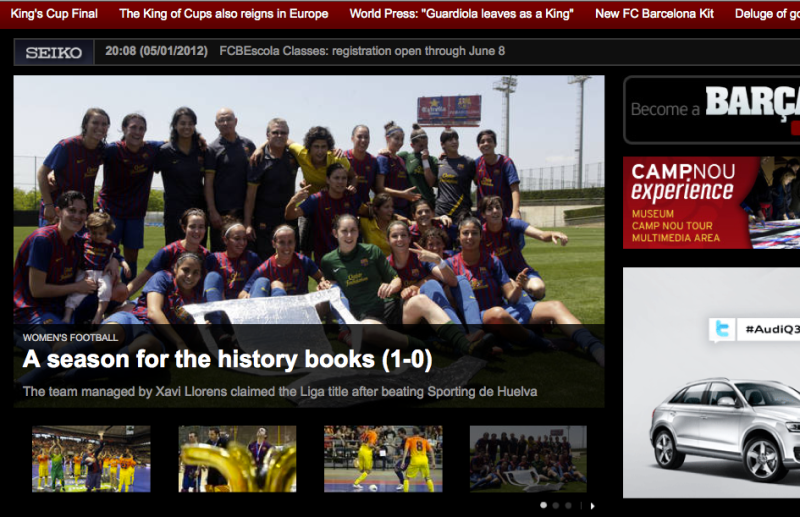 (
my girls being on the front page of Barça's website is probably more of an achievement than winning the league. okay hyperbole but not by much.
Collapse
)
You know who else won the league and deserve some congratulatory picspamming up in here? Barcelona Femenino Juvenil-Cadete!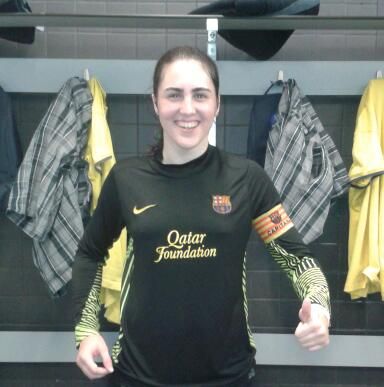 especially my girl Alba Moreno, because goalie captains are fierce <3



(

pedobear warning on this cut-tag, Barça girls know how to celebrate even when they're not legal yet!Collapse

)
And then, because there is no rest for the flawless, the ladies were off to the Basque Country to compete in the Torneo de Getxo, which is an exhibition tournament mainly significant for the fact that Basque berets are involved in the trophy ceremony. Very serious business! Which totally explains why most of the weekend's twitpics involved booze, tapas or both.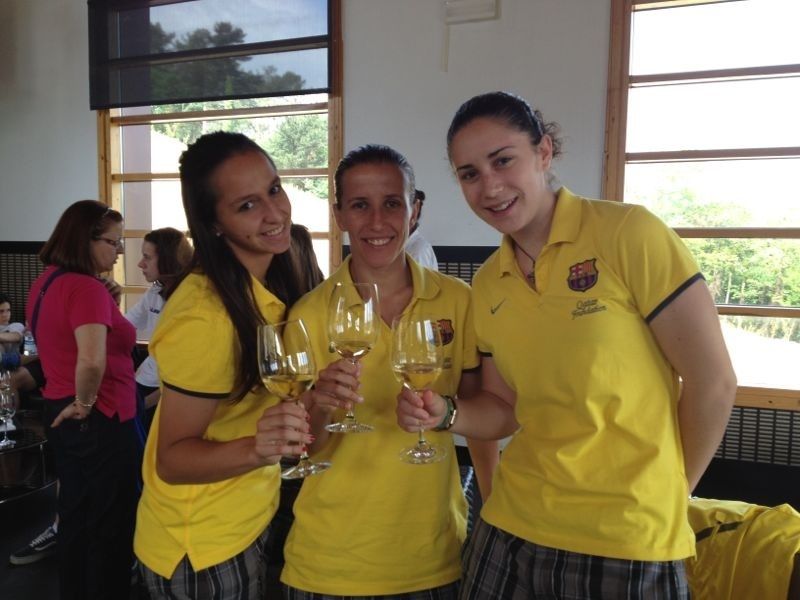 (
spoiler alert: they won
Collapse
)
BY THE WAY, DID YOU KNOW THE COPA DE LA REINA IS THIS WEEKEND? WE'RE PLAYING ATHLETIC IN THE SEMIFINALS. STAY TUNED IF YOU ENJOY HEARING A WOMAN ATTEMPT TO CONVEY EMOTIONS VIA THE INTERNET WHILE SIMULTANEOUSLY CHEWING OFF ALL HER FINGERNAILS AND PULLING OUT ALL HER HAIR.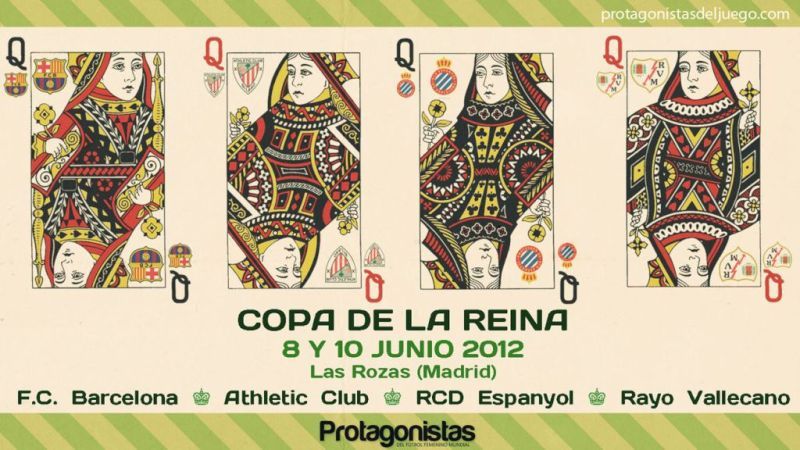 ETA: if you have any questions at all about our ladies, don't be shy to ask! after all the time I spend stalking them on twitter and trying to read articles in Spanish, I would be
overjoyed
to be able to put my newfound knowledge to good use. XD
APPARENTLY OUR GIRLS WON THE LEAGUE AND I FORGOT TO SPAM YOU ALL WITH CELEBRATORY PHOTOS. RECTIFYING THIS POSTHASTE.
FC Barcelona funds new early infant diagnosis laboratory in Swaziland

By Sibongiseni Mamba



MBABANE, Swaziland, 27 July 2011

The opening of a modern new laboratory to test blood samples from infants exposed to HIV infection in Swaziland has been hailed as a major milestone in the treatment of children affected by the virus.

The laboratory, which meets all international quality standards, has the capacity to test nearly 100 per cent of blood samples collected from infants across the country. Situated at the Mbabane Government Hospital, Swaziland's main referral hospital, it is equipped with high-tech polymerase chain reaction' machines, which allow the Ministry of Health to test blood samples of infants locally.

Previously, these samples were sent to South African laboratories. Not only this was costly for the government, but it also prolonged the waiting period for patients. The new early infant diagnosis equipment reduces the wait for results from 18 to 3 days. It also eliminates the high cost of sending samples to South Africa.
(
més
Collapse
)
O
UR FLAWLESS MESSIAH TURNS 24 TODAY!
HAPPY BIRTHDAY MESSI!
WISH YOU LONG AND SUCCESFUL CAREER IN FOOTBALL WITH BARCA AND ARGENTINA!
WE LOVE YOU , LA PULGA!

1. CULES, WHAT DO YOU LIKE/ADMIRE MOST FROM LIONEL MESSI?
2. SPAM THIS POST
WITH RAINBOWS GIFS UNICORN FAIRIES SEXY PICTURES COMPLIMENTS GALORE
OR I WILL BAN YOU


GO GO GO GO GO



*gifs not mine, A+ to whoever made it though



XAVI: "BARÇA IS THE BEST CLUB IN THE WORLD"


There are some players who don't need a formal introduction and Xavi Hernández is one of them. He's the best midfielder in the world and the player who played more games in the history of Barcelona.
(
El Maestro's xavilicious hips invite you in...
Collapse
)
ASDKHLFLJD I'm so happy and so excited for him!
I believe a CONGRATULATORY GIF PARTY is in order!
http://twitter.com/#!/barcastuff/status/38531773121957888
JEFFREN HAS A TWITTERRRRR!!!
-->
http://twitter.com/Jeffren11
Current Mood:

chipper