Entries by tag:
Con el socio todo, sin el socio nada.
With the fan everything, without the fan nothing.
Sticky: Book Discussion Post.
Current Mood:

calm
Thiago and Rafinha Alcántara: from Barra da Tijuca to Camp Nou
SPORT.ES ARTICLE + ESPN BRAZIL VIDEO!!!
(
NOT FOR THE FAINT HEARTED...
Collapse
)
Current Location:

what is air

Current Mood:

jubilant

Current Music:

Ai ai si eu te pego...jk
Current Mood:

giddy
Have you ever wondered what Thiago's favorite movie is? Who do you think is Bartra's idol? Does Álvaro Vázquez know who Bartra's idol is? Who is Villa's best friend at Barça? Ever asked yourself who is more popular with the girls, whether it's Bartra or Álvaro? What does the title to this post mean? Why are the OPs wondering what air is, what life is? and are posting from the grave?
(
not for the faint hearted...you've been warned!!
Collapse
)
This is me right now.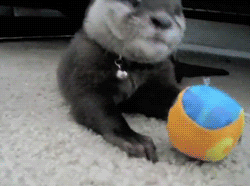 Current Mood:

horny

Current Music:

ECDL
emiliana84
, so make sure to thank her specifically!
The cliché that football players can't have an academic career died out long ago" stated Professor Xavier Ramírez, one of their tutors.
(
We don't need no education...
Collapse
)
Ivan San Antonio did an interview with our babies a while ago - turns out they don't only win our hearts with their adorable twatpics and questionable hairstyles - our boys are the future Bill Gateses and Einsteins as well. Translated by the amaaaaazing
picspam
of the Alcantara brothers.
cheers!
have a
The discussion topic in question today will be this: the recent discoveries of our Masia boys' preferences, fueled by their recent adorable moc mocs on twitter.
(
Read more...
Collapse
)
Get those dirty thoughts out of your head crepes, that's not what I was talking about.
Current Location:

Czech Republic, Prague

Current Mood:

lazy

Current Music:

Thomas Jefferson (feat. Sims and Mike Wiebe) - Astronautalis