Entries by tag:
Con el socio todo, sin el socio nada.
With the fan everything, without the fan nothing.
Sticky: Book Discussion Post.
Following the good news about Abidal contract renewal here's another story about this wonderful man. Grab a box of kleenex and get ready to feel even more proud of this team.
A letter written to the Spanish newspaper "La Vanguardia" tells us the beautiful story starring FC Barcelona's French player and a kid affected by a similar tumor to the one Abidal had last year.
The letter explains how much it helped his son to get better, using Abidal as an example.
(
Read the letter
Collapse
)
RAFA MÁRQUEZ TRAINS WITH BARÇA B!
Current Mood:

giddy
Have you ever wondered what Thiago's favorite movie is? Who do you think is Bartra's idol? Does Álvaro Vázquez know who Bartra's idol is? Who is Villa's best friend at Barça? Ever asked yourself who is more popular with the girls, whether it's Bartra or Álvaro? What does the title to this post mean? Why are the OPs wondering what air is, what life is? and are posting from the grave?
(
not for the faint hearted...you've been warned!!
Collapse
)
This is me right now.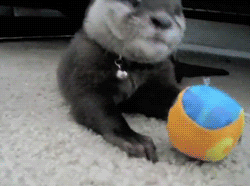 Current Mood:

horny

Current Music:

ECDL
O
UR FLAWLESS MESSIAH TURNS 24 TODAY!
HAPPY BIRTHDAY MESSI!
WISH YOU LONG AND SUCCESFUL CAREER IN FOOTBALL WITH BARCA AND ARGENTINA!
WE LOVE YOU , LA PULGA!

1. CULES, WHAT DO YOU LIKE/ADMIRE MOST FROM LIONEL MESSI?
2. SPAM THIS POST
WITH RAINBOWS GIFS UNICORN FAIRIES SEXY PICTURES COMPLIMENTS GALORE
OR I WILL BAN YOU


GO GO GO GO GO



*gifs not mine, A+ to whoever made it though