Entries by tag:
Con el socio todo, sin el socio nada.
With the fan everything, without the fan nothing.
Sticky: Book Discussion Post.
We
have had the opportunity
to interview
one of the major
talents
in the youth
academy
La Masia
.
Meet
Georgios
Spanoudakis
.
Most people
, especially
the youngest
of
our readers
may not know
who you are,
Georgios.
Can
you tell
me about yourself
?
- I am
14 years old
(born
1998)
, 171
cm
tall and
I play
for the
U14
team
of FC
Barcelona,
​​also known as
Infantil
A. I
came to
Barcelona
and La
Masia
when I
was 10 years
old,
is half
Greek and
half
German
.
(
Read more
Collapse
)
This is an interview made by the Norwegian fan site Blaugrana.no. I found it interesting, so I thought I'd translate it and share it with you guys. I guess we all know a lot about La Masia to begin with, but it can never be too much imo xD
Following the good news about Abidal contract renewal here's another story about this wonderful man. Grab a box of kleenex and get ready to feel even more proud of this team.
A letter written to the Spanish newspaper "La Vanguardia" tells us the beautiful story starring FC Barcelona's French player and a kid affected by a similar tumor to the one Abidal had last year.
The letter explains how much it helped his son to get better, using Abidal as an example.
(
Read the letter
Collapse
)
RAFA MÁRQUEZ TRAINS WITH BARÇA B!
Thiago and Rafinha Alcántara: from Barra da Tijuca to Camp Nou
SPORT.ES ARTICLE + ESPN BRAZIL VIDEO!!!
(
NOT FOR THE FAINT HEARTED...
Collapse
)
Current Location:

what is air

Current Mood:

jubilant

Current Music:

Ai ai si eu te pego...jk
If you watched the final you know that Messi and Xavi ran the show. Now here is a little look into just how much.
(
spoiler: barca were pretty good
Collapse
)
The pretty sad thing for Santos in the Club World Cup final is that nearly every goal could have been prevented if the center backs could clear the ball. However that did not happen and as we know FC Barcelona went on to defeat the Brazilian club 4-0. This is a little look into just where Barca attacked from, how the goals were created, and where the shots from the players came from.
Current Mood:

giddy
Have you ever wondered what Thiago's favorite movie is? Who do you think is Bartra's idol? Does Álvaro Vázquez know who Bartra's idol is? Who is Villa's best friend at Barça? Ever asked yourself who is more popular with the girls, whether it's Bartra or Álvaro? What does the title to this post mean? Why are the OPs wondering what air is, what life is? and are posting from the grave?
(
not for the faint hearted...you've been warned!!
Collapse
)
This is me right now.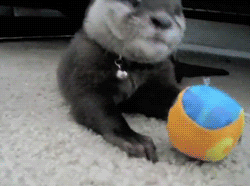 Current Mood:

horny

Current Music:

ECDL
emiliana84
, so make sure to thank her specifically!
The cliché that football players can't have an academic career died out long ago" stated Professor Xavier Ramírez, one of their tutors.
(
We don't need no education...
Collapse
)
Ivan San Antonio did an interview with our babies a while ago - turns out they don't only win our hearts with their adorable twatpics and questionable hairstyles - our boys are the future Bill Gateses and Einsteins as well. Translated by the amaaaaazing