Entries by tag:
Con el socio todo, sin el socio nada.
With the fan everything, without the fan nothing.
Sticky: Book Discussion Post.
Have you ever wondered what Thiago's favorite movie is? Who do you think is Bartra's idol? Does Álvaro Vázquez know who Bartra's idol is? Who is Villa's best friend at Barça? Ever asked yourself who is more popular with the girls, whether it's Bartra or Álvaro? What does the title to this post mean? Why are the OPs wondering what air is, what life is? and are posting from the grave?
(
not for the faint hearted...you've been warned!!
Collapse
)
This is me right now.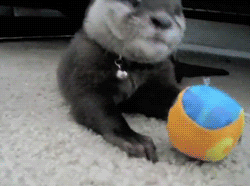 Current Mood:

horny

Current Music:

ECDL
EXCLUSIVE: DAVID VILLA AND LEO MESSI HATE EACH OTHER
FC Barcelona just released a statement that
they're going to sell these two players
, as their animosity towards each other is disrupting the feeling of camaraderie in the changing room. On the list of footballers who might replace the two rogues there are names that will make us forget Messi and Villa very soon, some informers say: the names will not be disclosed until the next press conference, but our anonymous sources say players of the caliber of Alexander Hleb might be brought back. Culés will surely rejoice at this wonderful piece of news! After all, who will mourn the loss of such a pigheaded, selfish player such as Leo Messi?
Don't believe us? Watch the last interview Messi has given to Barça TV, and see for yourselves.
(
such a disgrace...
Collapse
)
"Messi has made me a better footballer"
David Villa (Tuilla, Asturias; 1981) came to Barcelona a year ago and reinvented himself as a striker. He stopped being center forward and learned to play on the left side, in Leo Messi's shadow. He is the top goalscorer for the Spain NT (49 goals) and tomorrow's game against Scotland will be his 80th with La Roja.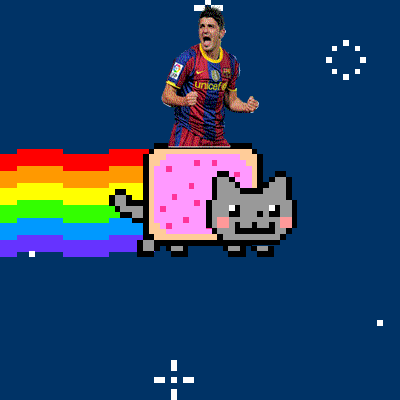 (
IDEK what *that* is, but it invites you in... LOL
Collapse
)
Current Mood:

horny

Current Music:

Calle 13 - "Latinamérica"
XAVI: "BARÇA IS THE BEST CLUB IN THE WORLD"


There are some players who don't need a formal introduction and Xavi Hernández is one of them. He's the best midfielder in the world and the player who played more games in the history of Barcelona.
(
El Maestro's xavilicious hips invite you in...
Collapse
)
GREEK PICSPAM
BROUGHT TO YOU BY THE AMAZING PIKEITE
is this picspam in order of time? no.
in order of hotness? nu-huh.
in order of hipsternes? wrong again.
it's in order of colours, because we all know in this club we care about fashion sense.
WHO ARE THE CHOSEN ONES TO GO TO ATHENS??
(
very pic heavy!!!!!
Collapse
)
DISCLAIMER: so, this post is so complete there's even a video. Problem? The damn embed code included some sort of autoplay. Turn your volume down because i couldn't find a way to make it stop. Sorry. :/
1. NEXT JANUARY IS PEP'S 40TH BIRTHDAY.
Collaborate in the creation of the book to thank him for everything he's done.
(
this is lovely!
Collapse
)
2. THE PLAYERS HAVE DONE AN ADVERTISING CAMPAING TO ASK FOR THE FANS' SUPPORT.
(
cute video
Collapse
)
3. WATCH THE BEHIND THE SCENES OF THE CAMPAIGN "ENS HI DEIXAREM LA PELL" WITH PUYI, MESSI AND GERARD.
(
pics and video
Collapse
)
4. A REALLY INTERESTING ARTICLE FROM THE BBC CALLED "MESSI MENTOR IN X FACTOR SEARCH":
By Matthias Krug
Consider a world without Argentine superstar Lionel Messi.
It is hard to imagine, but with the exception of Real Madrid supporters, millions of football fans around the planet should be eternally thankful to one Catalan of whom they have probably never heard.
Josep Colomer is the man credited with the discovery some 10 years ago - in Rosario, Argentina - of a 13-year-old youngster who would go on to rule world football.
(
tl;dr? NO! DO read!
Collapse
)

5. BARTRA, FONTÀS AND MAXWELL TALK AFTER THE MATCH AT CEUTA.
(
shaking and crying.
Collapse
)
6. PICS OF TODAY'S TRAINING SESSION! GOOD NEWS: XAVI AND MILITO ARE BACK WITH THE REST OF THE TEAM. THIAGO HAS ALSO JOINED THE BIG BOYS!!! :D
(
i love this bunch of douchetwats!
Collapse
)

7. BARÇATV IS STARTING A NEW PROGRAM CALLED "ESTACIÓ CAMP NOU" THAT WILL HAVE THE PARTICIPATION OF THE PLAYERS.

( this sounds interesting.Collapse )

Do you think third time is a charm? Praying to the Messiah and Godiola that i haven't messed up with the format this time.



This hotties thank you for your time! <3