Entries by tag:
Con el socio todo, sin el socio nada.
With the fan everything, without the fan nothing.
Sticky: Book Discussion Post.
In a recent interview with Diari Sport, our second captain, Xavi Hernández, took the time to talk about some current issues on Barça's agenda. The original interview can be found here.

Here are some of his words, which are always worth a read, regarding Barça's relationship with Madrid, the Spain national team after the four derbies last season, and the new (still rumoured) signings.


(

.....................Collapse

)
This is a U-21 (Bojan, Jeffren, Miño, Thiago and Montoya) post. Pedos wander off plz.
(
Interviews, videos, Bojan being a manslut, the usual...
Collapse
)
bye.
Hi.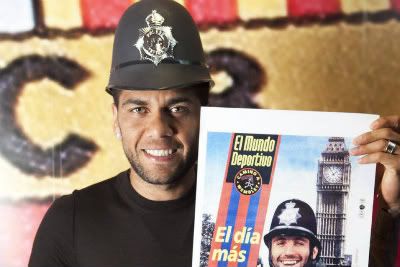 yeah I know the interview is with The Guardian and not Mundo Deportivo..;_;

In an exclusive interview, Dani Alves talks to Fernando Duarte about his move to Barcelona, the prospect of a first Champions League final – and his contempt for those cheat allegations.



(

The king of swag (and trolling) speaksCollapse

)



I thought this was very interesting, especially the comments in regards to Busquets and the Pepe situation. I wish there were more interviews with him!

At one point, Valdes says "Justin Bieber played quite well. One of us tried to kick him but he was able to avoid it."
Who do you think tried? My money's on Dani.


more
here
!
Current Mood:

groggy
DANI ALVES ADMITS TO BEING
THE OBJECT OF RACIST INSULTS IN SPAIN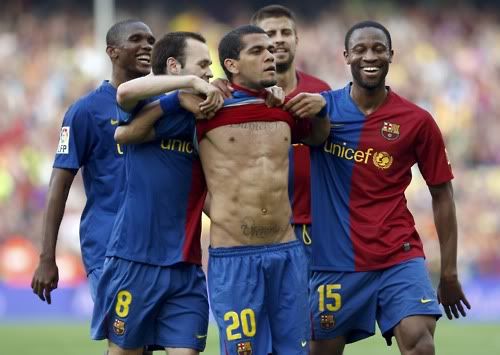 08/02/2011

Daniel Alves, footballer of FC Barcelona and the Brazilian NT, has stated that "unfortunately" he has already "learned to live with" racism in Spain, and that the situation is "beyond control" in Spanish stadiums.
(
BAMF Dani invites you in...
Collapse
)


source (El Mundo Deportivo): http://www.elmundodeportivo.es/gen/20110208/54111732071/noticia/dani-alves-se-siente-victima-del-racismo-en-los-estadios-espanoles.html

I dunno what you guys think, but he deserves a HUGE PICSPAM.
(crossposted to ontd_football)
Current Mood:

angry
Every year TV3, the Catalan TV channel they do a charity marathon. For more than 12h non stop they do a special program to raise money to help people with health problems. Each year it's a different issue and this year it was the time for the medular illnesses.
We all know our boys like to participate and help when they can, and this wasn't any different.
FIRST OF ALL: WEBPAGE IN ENGLISH. CHECK ALL WHAT THEY DO, HOW THEY WORK, THE ORGANISATION, ETC. YOU COULD EVEN HELP!
(
presh things here <3
Collapse
)
I've been crying all day watching this some of these stories are so moving.
"WINNING AGAINST REAL MADRID IS LIKE HAVING AN ORGASM"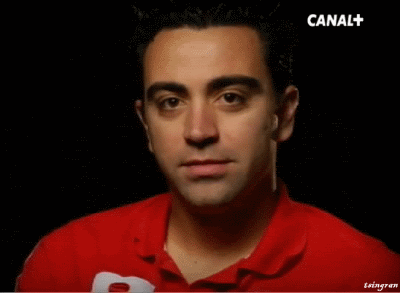 On Monday (the 29th) another historical clásico will take place at the Camp Nou. With some new entries, like David Villa in the blaugrana ranks and Mourinho on the visitors' bench, but mostly with historical veterans. One of them, Xavi Hernández, only had a token role in the first two, having been recently promoted to the first division team; but since the year 2000 he has become one of the great protagonists of the clásico. The midfielder has kindly agreed to go over the last ten clásicos with us.

there's also an interview:


Q: A rival's comment.
A: I was 18 and I remember there was a little argument on the pitch and Raúl came up to me – at the Bernabéu – and he gave me a little slap on the cheek and he told me: "Hey, relax." I was left stunned. It was like he pulled hierarchy on me,

Q: If it was up to you, which Real Madrid player would you sign for Barça?
A: My two friends Iker and Xabi Alonso, but it would be because of the team feeling, not because either of them is "superior" to the level of quality we have here.
Q: The Real Madrid player you have admired the most.
A: Raúl. Very much. Plus, I have a very good relationship with him. Hierro, too, who was my captain in the selección (NT) and is an incredible person; his image does not reflect his real personality. He was hated a lot here (at Barça).
(
Read full article here...
Collapse
)
Current Mood:

anxious