*dies laughing* Look at Alves, rocking the NYPD gear. Best photo ever.



So as you may have inferred from the above pic, Barca are in New York! And they've been pretty busy once they landed, launching a charitable initiative and training in Central Park of all places [assisted by members of the NYPD!].

+ All about the charitable initiative, in which Barca are joining forces with the American Youth Soccer Organisation and Malaria No More to help fight the deadly disease. If you want to learn a bit more about this very important cause, here's the 'Kick it to Malaria' program's official website.

+ There was a press conference to promote the program, attended by Pep, Puyol and Titi. [The report I link above mostly talks about the charity. They also dealt with some football-related questions.]

+ There will be a four-a-side tournament attended by the players, also to promote the program. Attendance is free, by the way, for all you New Yorkers who might like to go.






The travelling shorts: y/n?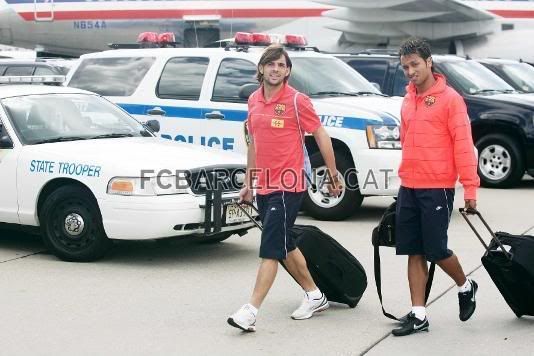 Babies! Jeffren, dear, what are you doing to your hair? [The other one is Victor Sanchez, and they're both unfortunately injured right now. I don't think it's serious, though.]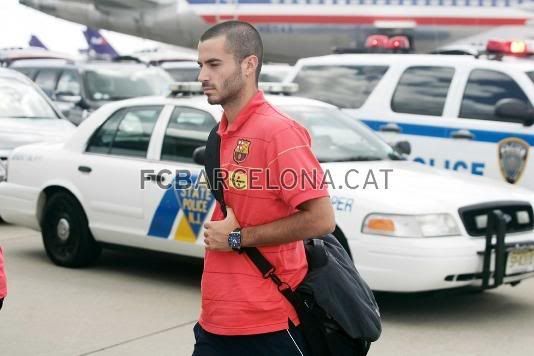 Same to you, Marc. [Sadly, Mr Crosas is probably leaving Barca soon. All indications are that Celtic are close to completing a deal for him.]





Yet another one of Aleks' funny faces.





Ahaha, Sammy's man-bag!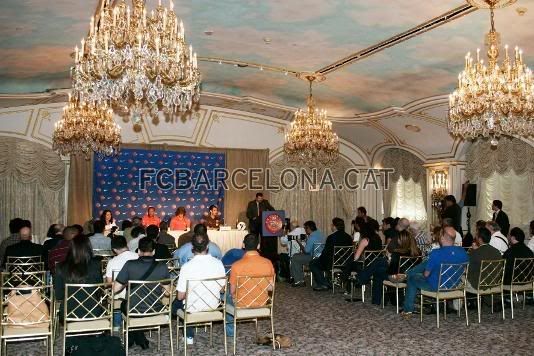 The next bunch are from the presser. Interesting setting.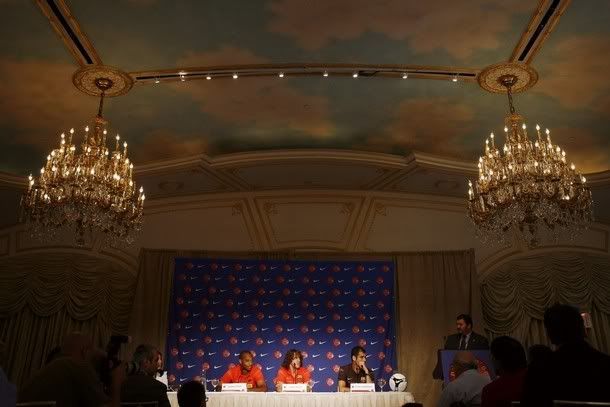 Ooooh, dramatic lighting.





El capitan spoke about the astonishing, awful death statistics associated with the very treatable and very preventable disease.





Titi was asked about his extensive involvement in charitable causes and also spoke about the effects of malaria in Africa.





Puyi is impressed.





Awww, you can always count on Titi for a smile.





Surprisingly, Pep seemed a bit happier than usual too. He talked about the club's identity and how that leads to involvement in charitable initiatives such as these.





According to reports, despite the topic, the press conference remained mostly light-hearted when other topics came up for discussion. Which may explain Titi's face here. I assume Pep is speaking. *g*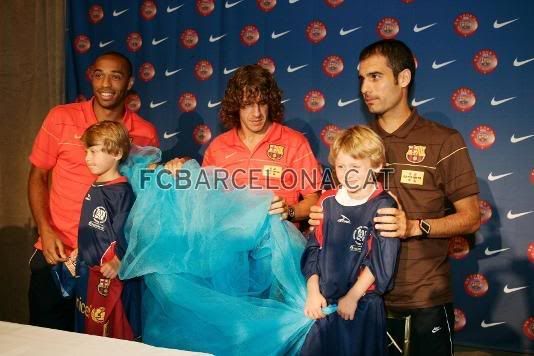 This is what the money will be going towards - $10 mosquito nets. Preventing malaria is as simple as that, if the funds are there.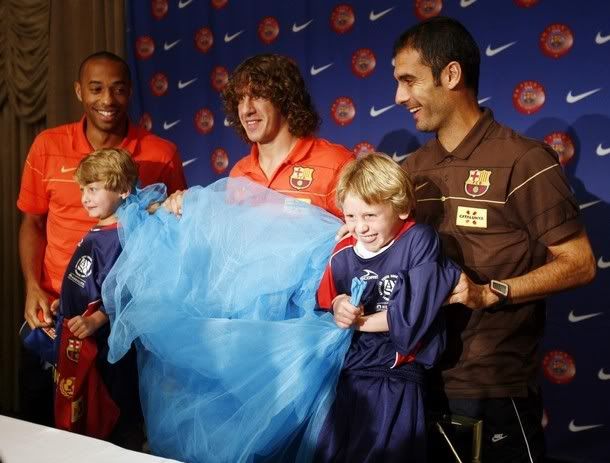 Awww, happy faces all around.





Training at Central Park mostly consisted of two things: running and stretching. Well, and being given talks.





I think that's the guy responsible for physical conditioning?





Coaches having a chat. [Is it just me or does Pep make even casual training clothes look non-casual? Bizarre.]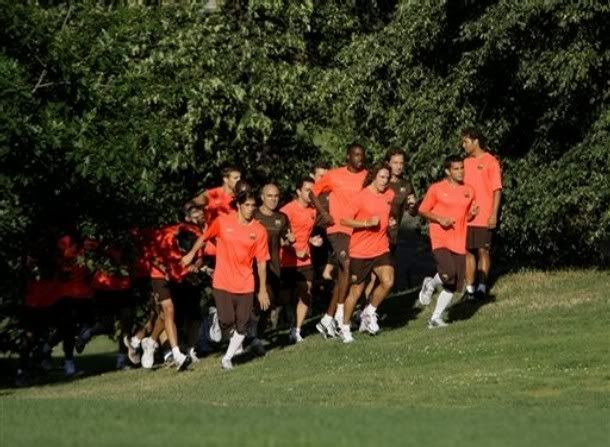 But yes, running. In Central Park! I bet the majority of the people there would have been kind of weirded out by the group of strange young men in uniforms running around. *g*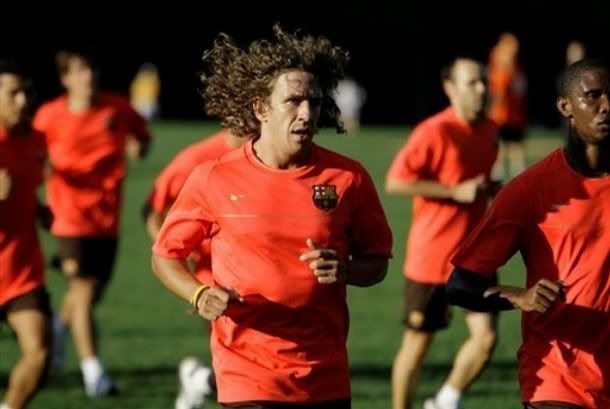 Puyi and his hair, both giving 100% as usual.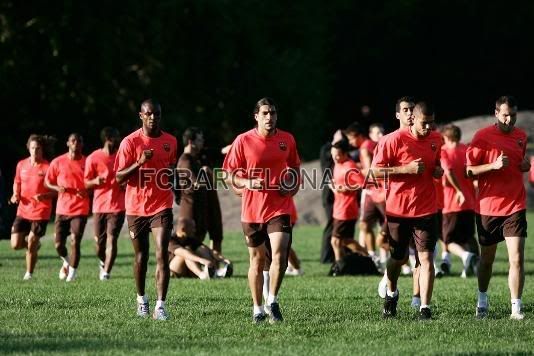 I love the glimpses of people just going about their business in the background.





No slowing down, guys.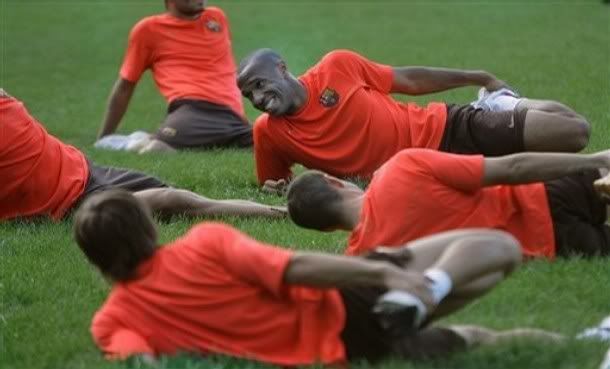 Stretching is apparently fun?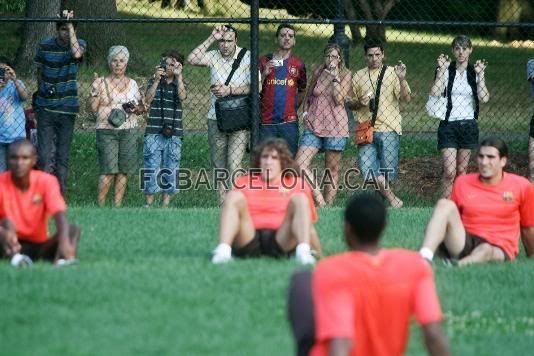 Well, for Titi it was, anyway.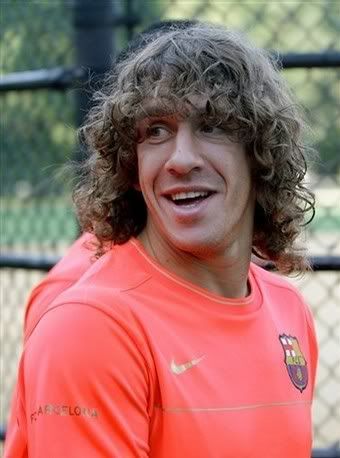 Aww, Carles.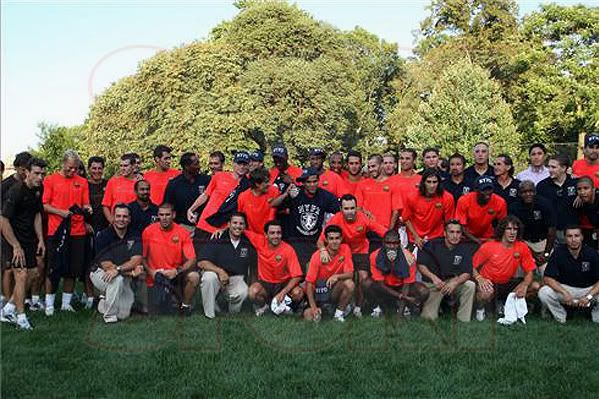 And now for the NYPD hilarity. These awesome guys are the NYPD Soccer Club, who volunteered to come and help out with this training session in their own time, and gave out a whole bunch of NYPD gear to the players too. [In return, the club has gifted them a shirt signed by all the players to be auctioned off to pay for some of the costs of running their club.]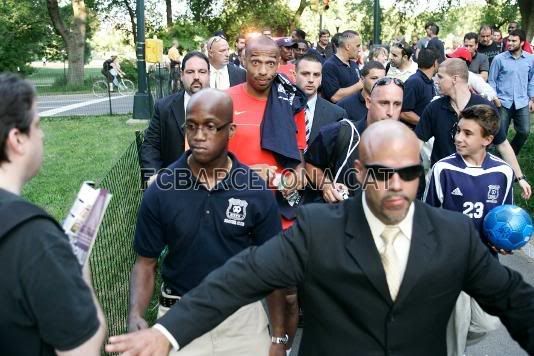 Best. Photo. Ever. Oh, Titi, you brilliant man.





Looking slightly more normal.





Sammy rocking his new cap.





Dani really got into it, by the looks of things.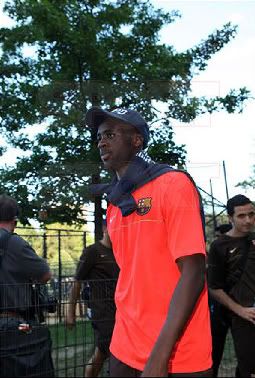 Giant Yaya! ♥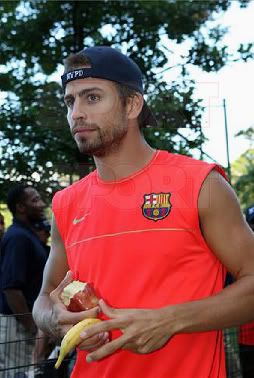 I can't decide what I like best about this photo: the backwards cap, or the fact that he's holding a half-eaten apple and a banana. [Pep no doubt approves of the healthy food choices.]





On the footballing side, Barca will play the New York Red Bulls before heading back home to complete their pre-season preparations. To those of you going to the game: please have fun, take lots of pictures and show us when you get back!