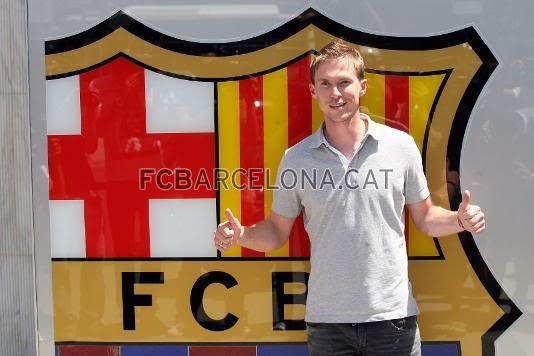 Hi there, Aleks!



He's signed a four-year deal with a 90 million buy-out clause, and has cost Barca the rumoured 15 million euros.

At the presentation, attended by a watchful Thierry Henry (his former captain at Arsenal), Aleks was very eager to please: he joked that he was willing to play in any position, including goalkeeper. In line with those comments, Guardiola praised his versatility and also his technical skill.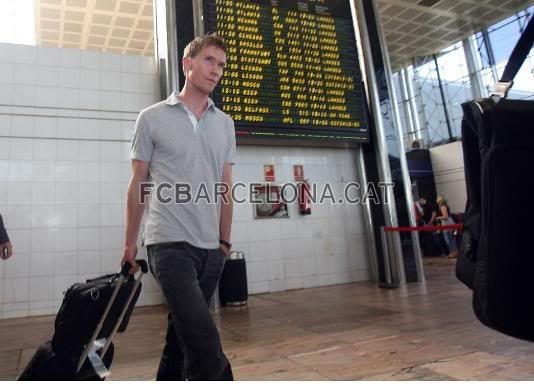 At the airport, looking somewhat apprehensive.





A bit more calm and confident (and dorky). Perhaps the surprise meeting with a group of Belarusian fans banishing the flag of their country before this particular photo-op helped.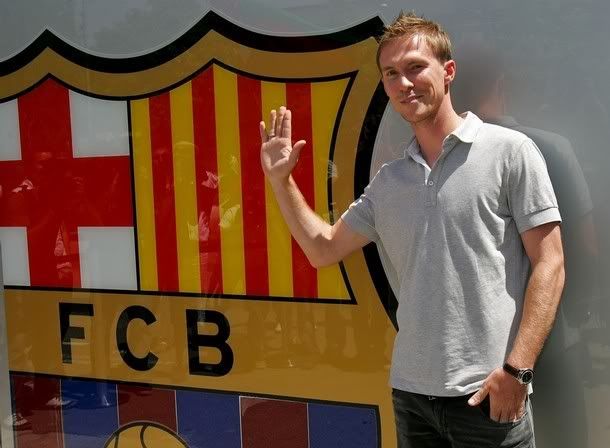 Yep, definitely feeling better.





With a tired-looking Laporta at the press conference. [The home shirt is growing on me, finally.]





And Pep! Who must be pretty much living at Camp Nou with all the stuff he has to do between the double training sessions.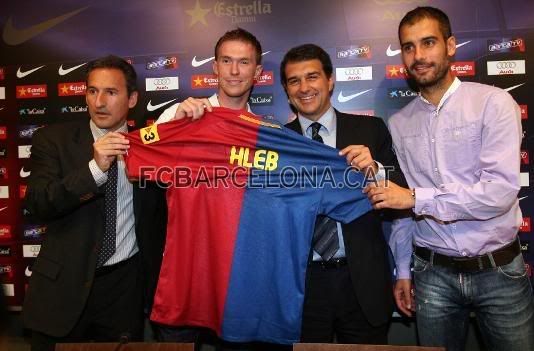 Txiki gets in on the action.





[It's a nice colour, but what's going on with the collar of Pep's shirt?]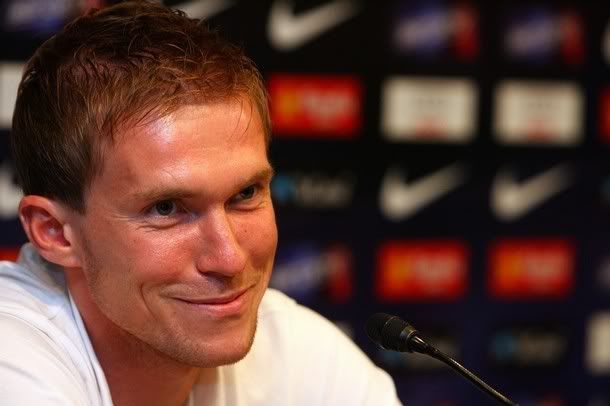 Aleks solo. He was quite chatty and cheery, from all reports.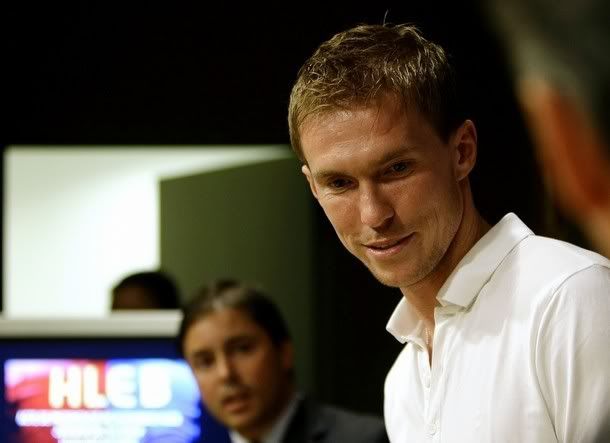 Elf ears!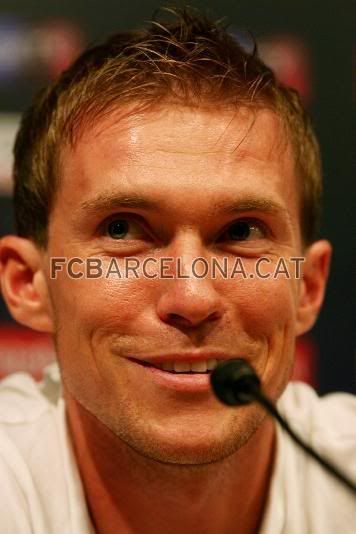 Okay, this? Is adorable.





The venerable tradition of the Barca Toon carries on.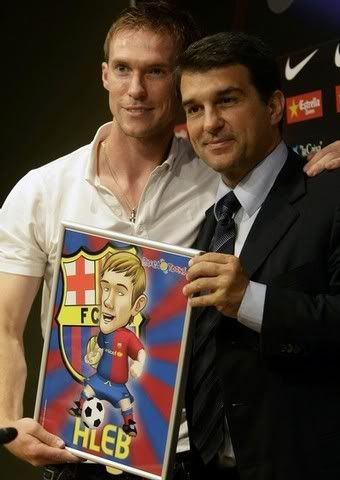 Aleks' toon appears to have terrifying eyes.





*dies* He's either 1) horrified and trying to hide it, or 2) trying not to burst out laughing.





Look who found time to turn up at the press conference to support his former Arsenal team-mate. [Aleks said that he was relying on Titi to help him settle in, and judging by the first training session, where he didn't leave Titi's side, they're off to a decent start.]





Still cooler than everybody else.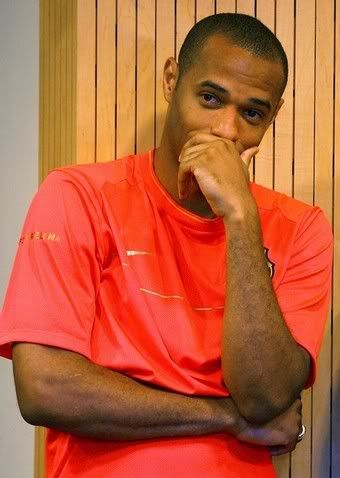 But occasionally you can glimpse his silly side.





The bit where the new signing kicks a ball around in front of the fans. Except since his signing was rushed through, it was at night and unfortunately I don't think he got the reception he deserved. [Um, also, unfortunate angle for this particular pic.]





Here's the keep-uppy part.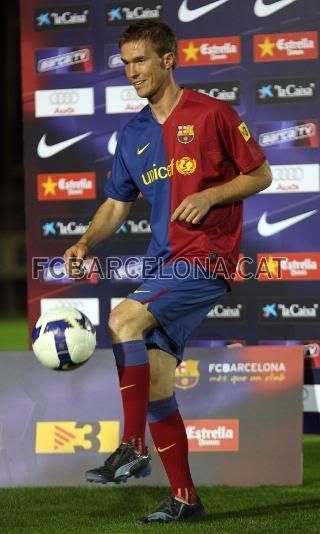 He's a gangly boy, isn't he?





Gleeful.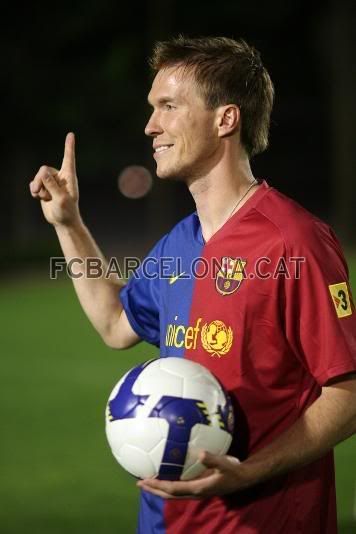 More of his patented Funny Hand Gestures (TM).





Aleks, dear, this would be cute if you were someone who's been with the club a few years, or a life-long fan. Right now it just makes me uncomfortable.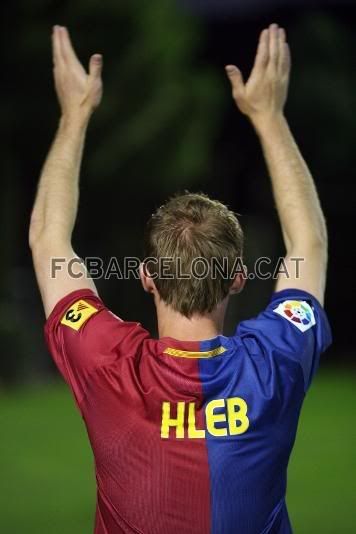 This, however, I love.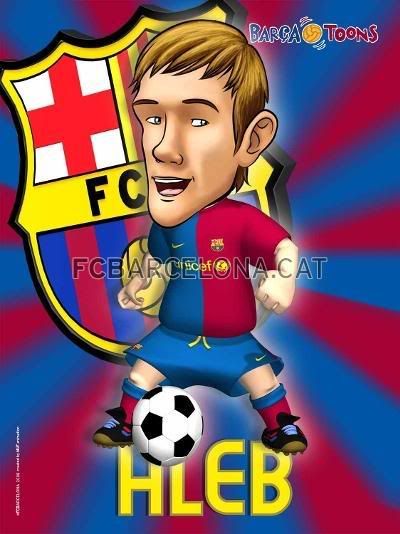 Finally, I present to you: Toon Aleks in all his glory.




Pep's right, he is a Barca-type midfielder, and I hope he proves a great buy for us.