From one manager about two other managers..a great piece from Liverpool legend, current coach and future Sir King Kenny Dalglish, on Mourinho's little cesc-style meltdown from the other day for the Daily Mail.

Mourinho must not be allowed to overshadow Messi's brilliance

Every team in the world thinks the referee is biased towards the opposition. Small clubs complain that decisions always go in favour of the big clubs. Big clubs believe they have been targeted by referees. It's all paranoia, of course. I don't think this notion of preferential treatment actually happens. Jose Mourinho is possibly the most paranoid of all, famous for his outbursts about match officials. Or maybe he does it seeking to gain a psychological advantage, I'm not sure.
Wonder man: Lionel Messi celebrates with Barcelona team-mates
I have to give him the benefit of the doubt and assume he believes what he's saying. But I don't think he will find many who agree with his opinions after Real Madrid's first-leg defeat by Barcelona last week.
Not only that, I don't think the footballing community at large will be shedding many tears that the socalled Special One came off a distant second-best against a manager, Pep Guardiola, whose club, for the most part, are based on quality and dignity.
Lest we forget, amid the post-match hype, it was Mourinho who started the mind games before the Champions League game by saying he hoped Madrid would finish with 11 men. If he thought it meant referee Wolfgang Stark would be more lenient, he was wrong. Pepe got sent off, probably rightly, and Mourinho's claim that it was a scandalous decision doesn't hold water. Pepe and Sergio Ramos, who was sent off against Barcelona earlier in the season, are both in double figures for red cards in their careers. They can't all be unfortunate or coincidental.
And when you sit back against a team like Barcelona and allow them to dictate possession, as Mourinho appeared to instruct Real, you are going to commit a lot of fouls.
But what separated this from previous Mourinho rants was his attempt to demean Barcelona's success in recent years. What was a particularly huge disappointment for me was for a successful and capable manager like Mourinho to question the credibility of Barcelona's trophies, particularly his claim he would be 'ashamed' to have won the Champions League as they did in 2009 because of refereeing decisions they got at Chelsea.
I don't think that is one of Jose's strongest arguments - and that is putting it mildly. A club with the stature of Barcelona, with a man of Guardiola's dignity, and who once worked with Mourinho at Barcelona, deserve much better than that.

I would think anyone who has been successful has had the benefit of a favourable refereeing decision at some time, Mourinho included. He got the benefit himself in his first Champions League title when Paul Scholes had a goal disallowed and Porto went through against Manchester United.
The reason Barca have been so successful is because of the quality and ability they possess, nothing else. Pepe's sending-off might have been debatable to some, but others would say he deserved to go for a high tackle. It didn't smack of a conspiracy from the German referee. Guardiola handled himself brilliantly, his message was that referees should be left to get on with their jobs and not be put under pressure in press conferences.
Out of order: Mourinho's behaviour has overshadowed Barcelona's quality
Mourinho's Porto team indulged in gamesmanship when they beat Celtic in the 2003 UEFA Cup final, with Deco just one of the offenders going down too easily. Porto won the match but Celtic got all the sympathy afterwards.
Because of Mourinho, Real Madrid won't get much sympathy now - and they don't even have the consolation of winning the game! The big shame is that Mourinho's behaviour has overshadowed Barcelona's quality. I would rather have talked about Lionel Messi's brilliance in scoring one of the best Champions League goals of all time.
But in the real world, the story 'Man gives money to charity' will never get as much publicity as 'Man steals from charity'. So we've all focused on the bad (Mourinho) rather than the good (Messi).
What next for Mourinho? Inevitably, there will be speculation about him coming back to the Premier League. He has had a fantastic career; he does things his way; he is supportive of his players and he is newsworthy, so obviously he will be attractive to some people.
When you think where he started in football, it is commendable what he has done. You don't find many players saying anything but admiring things about him, so he must be a good guy even if you don't agree with what he says.
The politics of Real Madrid are well known and if they don't let him manage his way, they risk losing him. But I think he will want to stay at least another year to try to get his revenge on Barcelona.
In the meantime, this most divisive of characters will have to accept that many people will be enjoying his pain in defeat. Accusing Barcelona, who are held up by everyone as great examples of how to play football, of not being 'clean' champions was an insult too far.
You can read more
here
, but after that he starts talking about England's baby future, and makes some very classy comments about Arsene Wenger (take notes, Voyeur and Jose)
Great read, and quite frankly it's shocking not so many people have talked about Mou's little rant to us, calling conspiracy on our integrity, and insulting the refs and Pep. Those kind of comments, quite frankly, are unacceptable, especially from such a successful manager that is Mourinho, and from someone who worked at Barca with Pep himself. But of course, it's Mou, so what he's doing is "trolling", it's ok! LOL at stupid Pep for falling into his trap!!!
And also time to appreciate the huge troll that is His Royal Flawlessness King Kenny Dalglish and other Liverpool things cum@mebitches (gifs from the Tumblr and the lovely
achitophel
)
PREACH IT GURL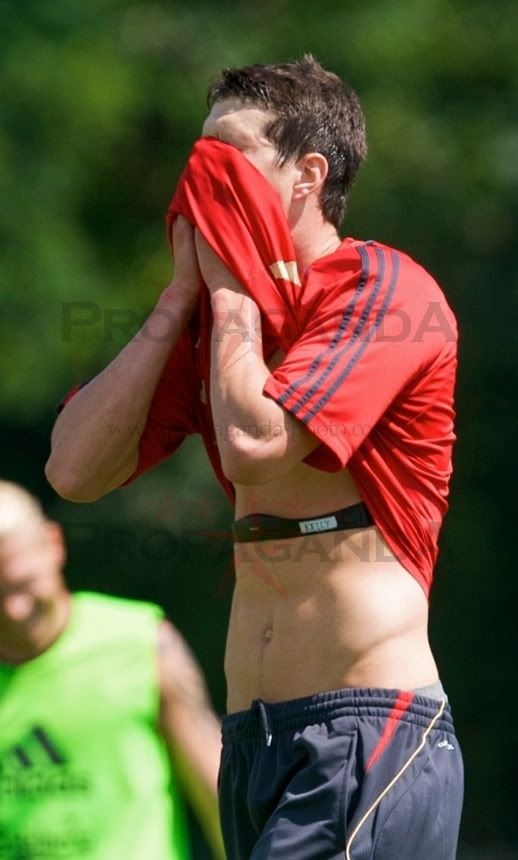 anyway umm..back to...Barca..yeah...Champions League...lol. I think both sets of fans want to puke. Please, GOD, let this be over with soon. PLEASE.