ummmm hi! I think this is my first post here, be nice to me. I was in Barcelona last week (I know, my life is cooler than yours) and I went to see the babies play! (btw if you are ever in Barcelona and the B team is playing at the Miniestadi, GO, the tickets are only 8-15 euros and the bbs need your support too!) my comprehension of what went on was pretty limited since (a) it was my first live match and (b) I was sitting on the lower level in the corner and thus could only see about a quarter of the pitch, but I will attempt to contextualize my pictures as best I can. but first, a picture which requires no context at all.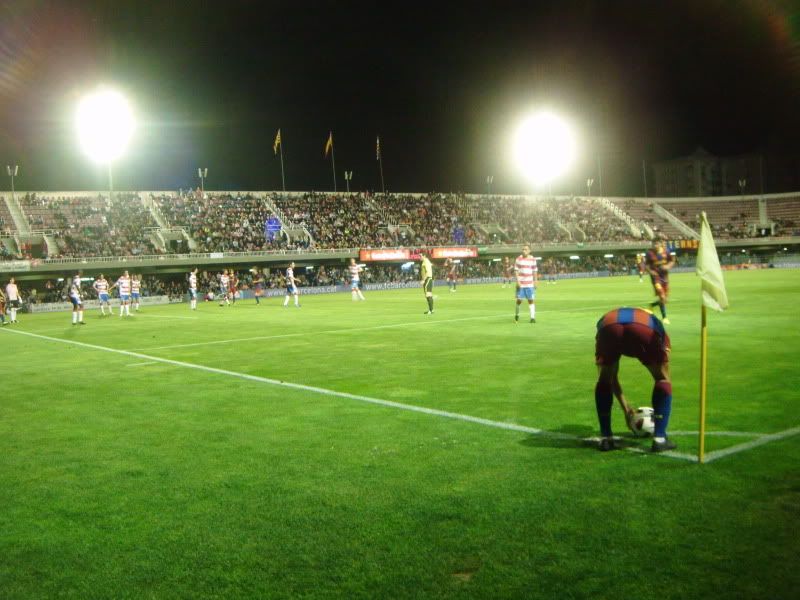 the exterior of the Miniestadi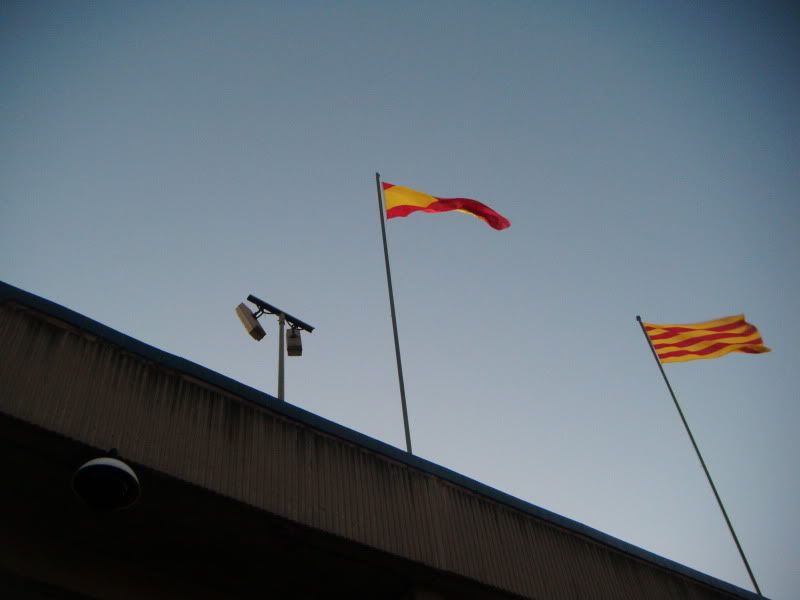 adorable ball-boys are adorable!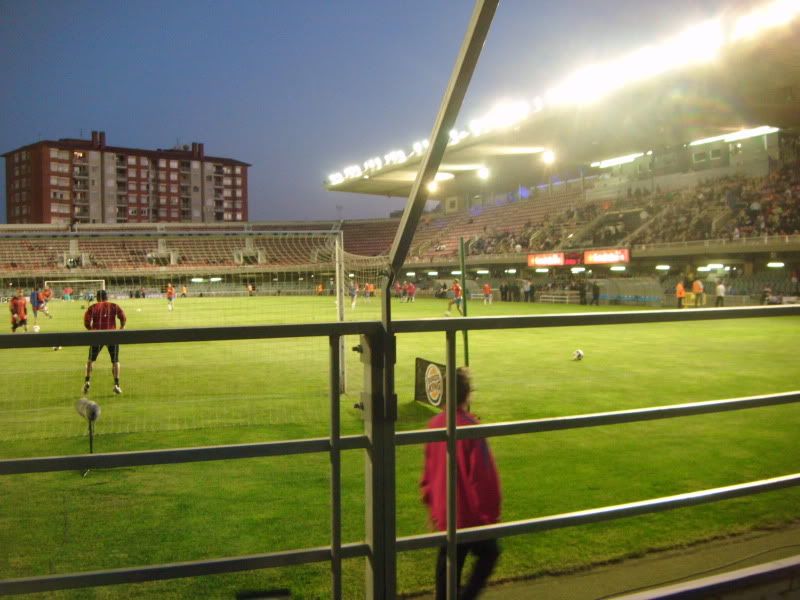 this is what the Miniestadi looks like... (i.e. kind of empty. seriously, if you are in Barcelona go see the babies play!)



seriously cute teeny Barça supporters who were sitting behind me. they cheered so loud! (and, uh, spent a lot of time yelling at the ref. they train 'em young in Spain, haha.) (only negative to this match: I heard the supporters above me screaming maricón at one point. I really wish I knew how to say "THERE ARE CHILDREN IN THIS STADIUM" in Spanish because seriously, you yell that during a reserves game? examine your life and your choices.)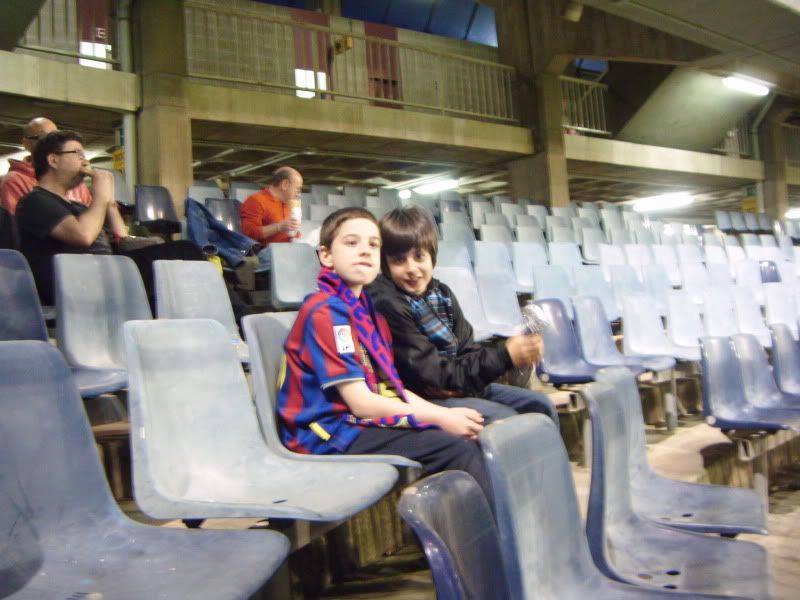 free kick consultation...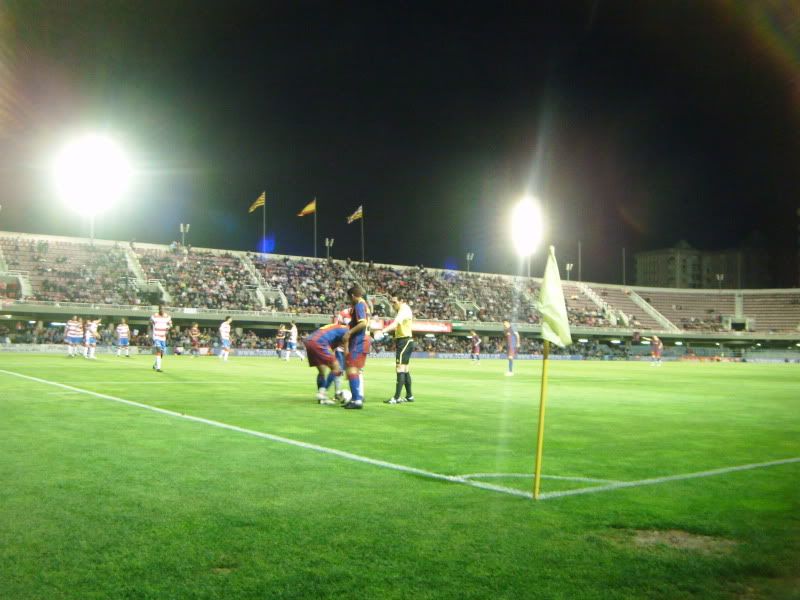 (or possibly he just wanted to adjust his socks, what do I know)



free kick!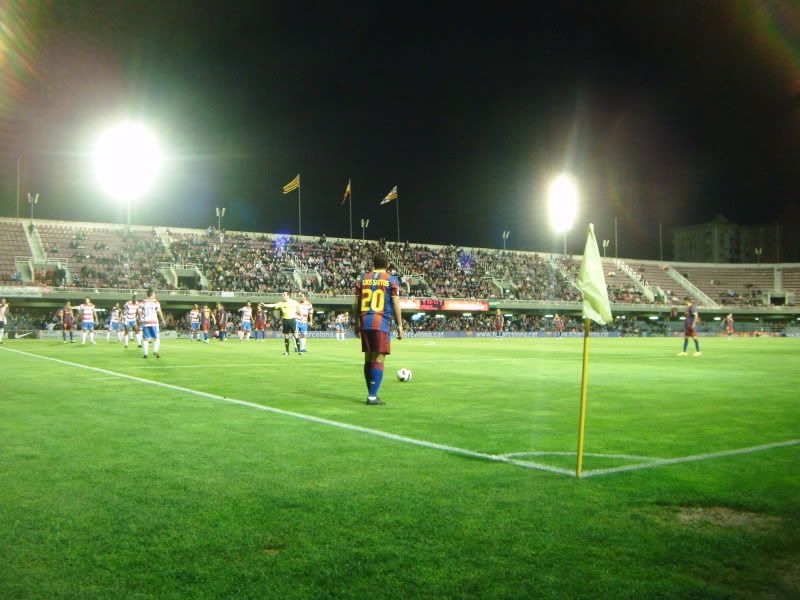 corner kick!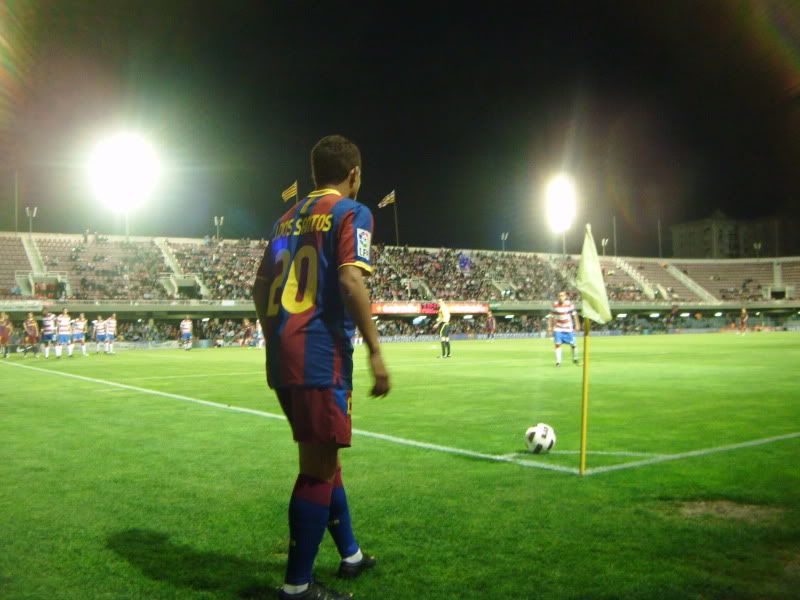 JDS is a ninja.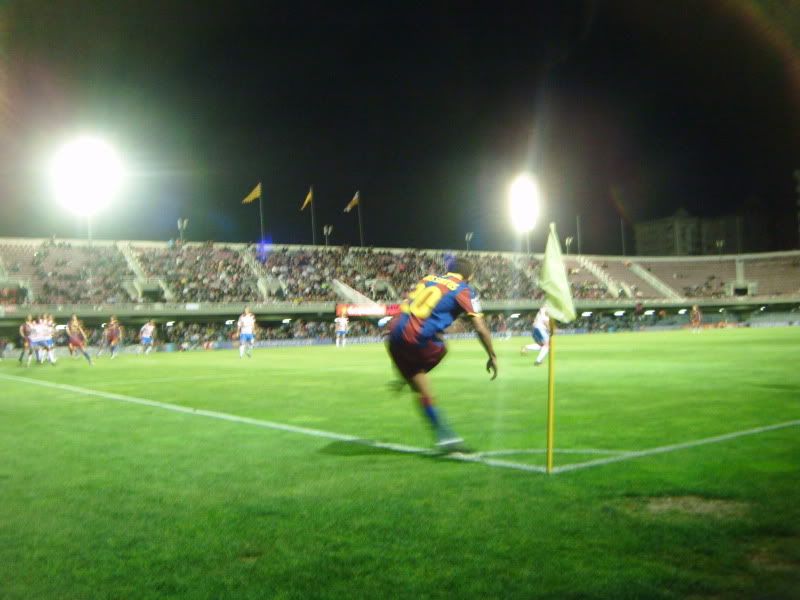 another corner kick!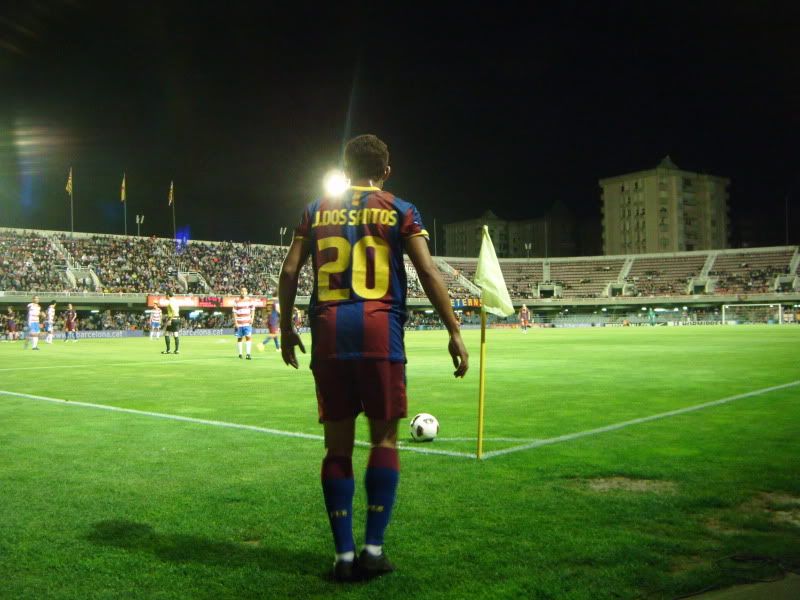 goal cuddles for all!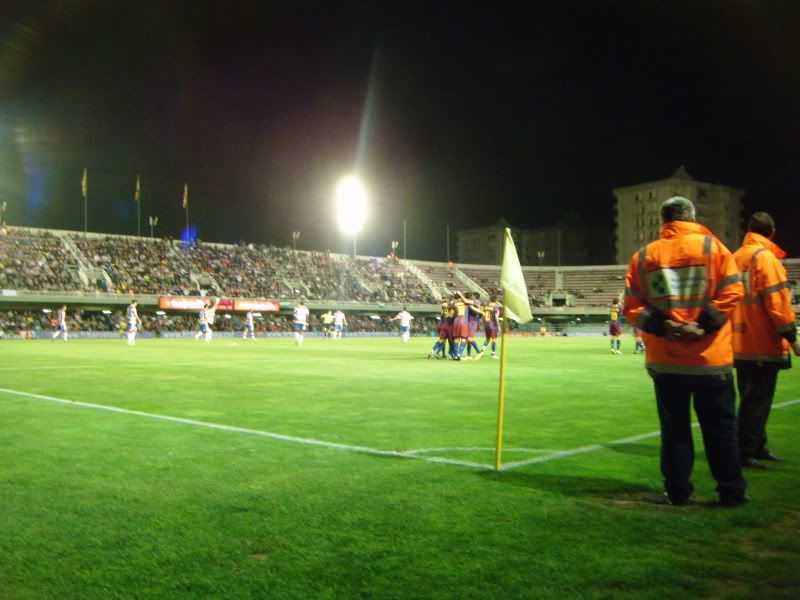 the ref was on crack, btw. he was handing out cards like candy on Halloween. I think this is from when one of the Granada players got sent off for a second yellow, but I'm not sure. there were a LOT of yellows, and a lot of bitching about them.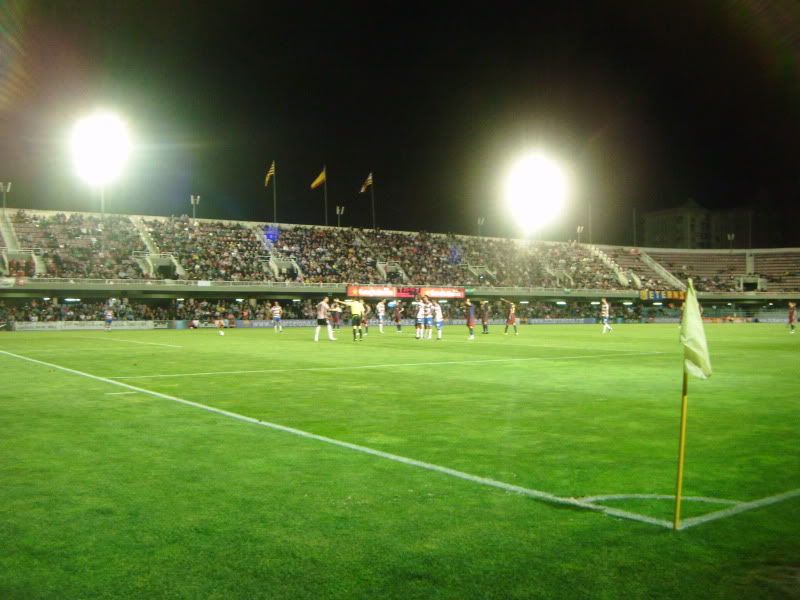 yet another corner...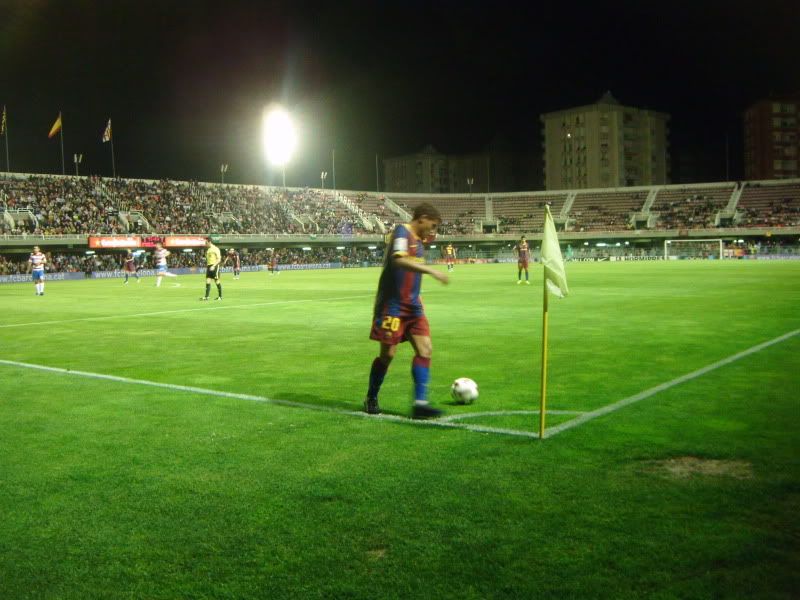 though I trust nobody is complaining.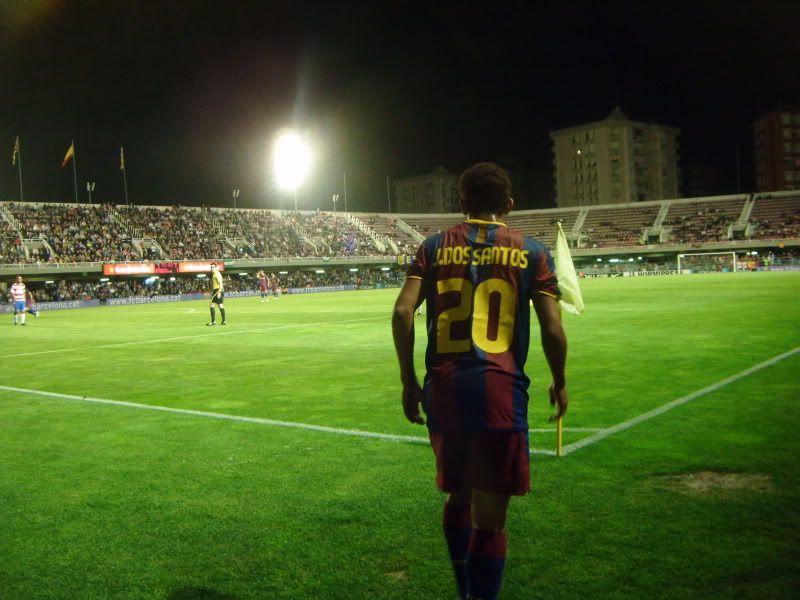 seeing as how corners lead to Jona shoving his ass in my camera lens.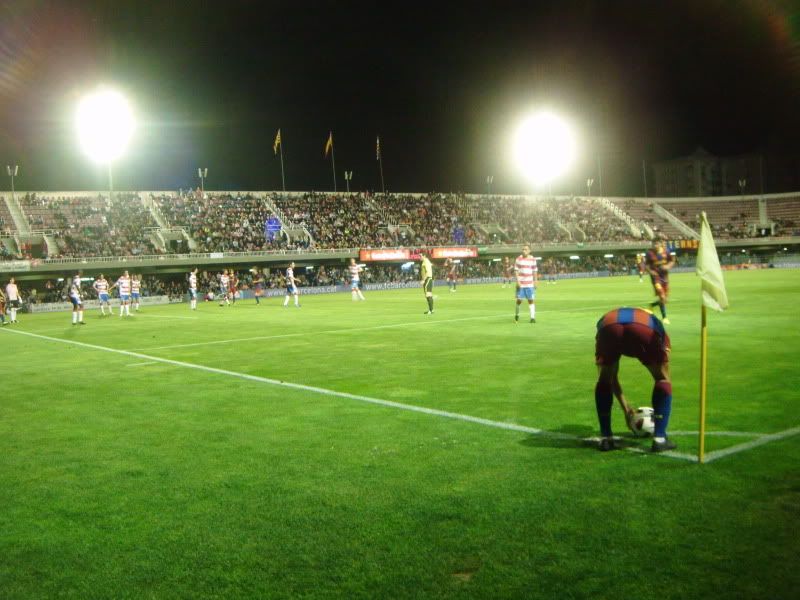 and sometimes to celebratory puppy piles! (this was super-cute, they already had a YAY GOAL!!! huddle which you can see dissipating in the middle of the field and then some of them came over to tackle Jona (I think) because it was his corner that led to the goal.)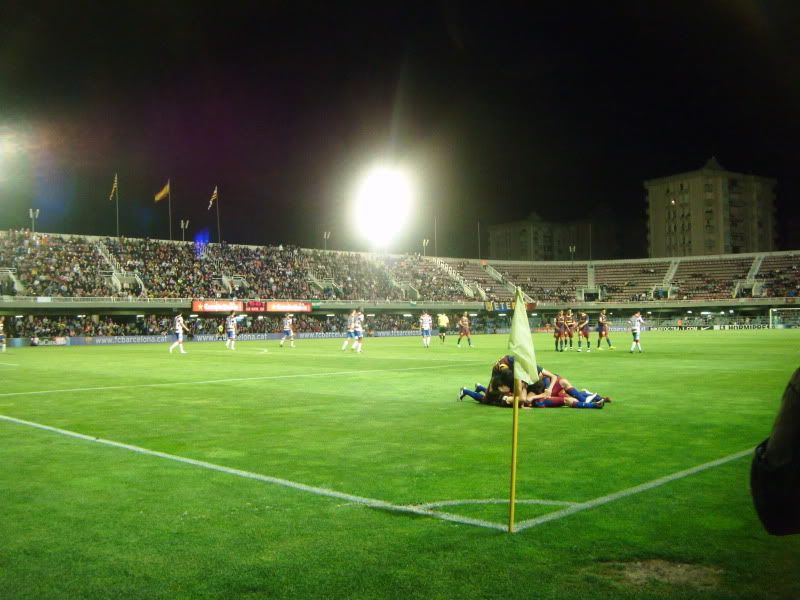 everybody loves goals!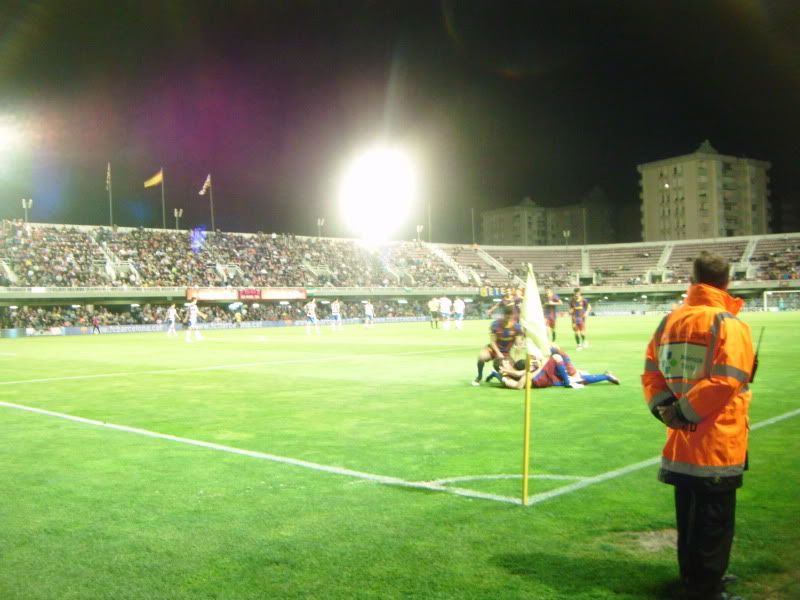 and none for Granada goodbye.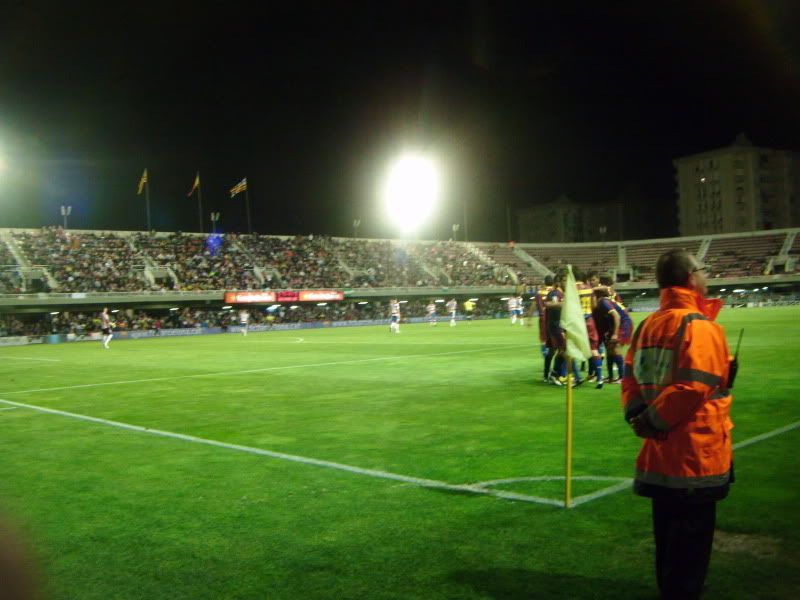 cue half-time, and
meretricula clapping like a demented seal. unfortunately this also means they switched goals and since the opposing goal was very far away from me I didn't see much of our bbs from this point onwards.

I did try to take some pictures of Bartra because I know some of you girls love him but this is about as close as he ever got, sorry. :(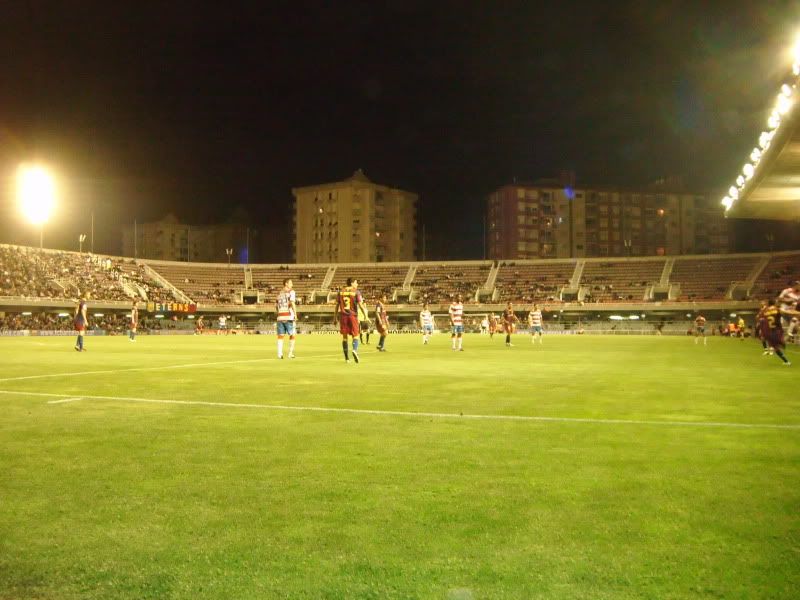 that's a goal-huddle going on at the far side of the pitch. you may have to squint and take my word for it.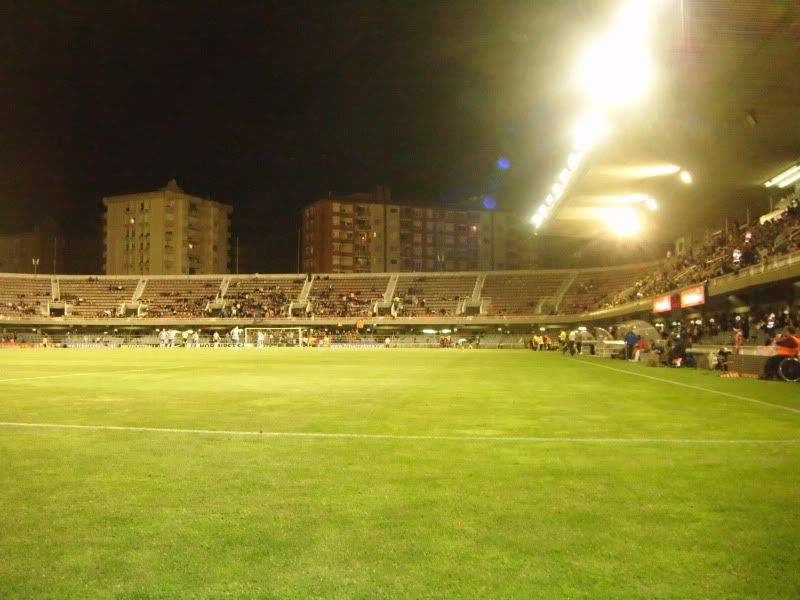 I think I missed goal #3, so this is #4?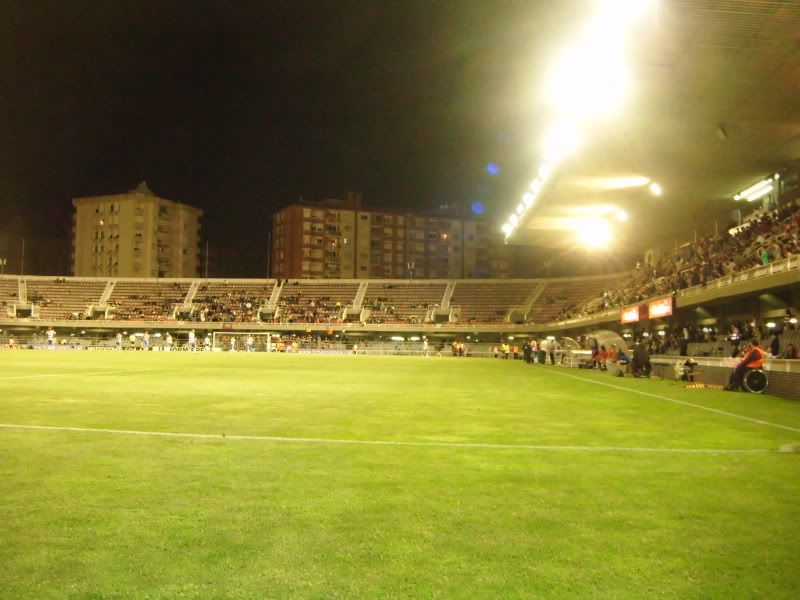 more Bartra for the ladies~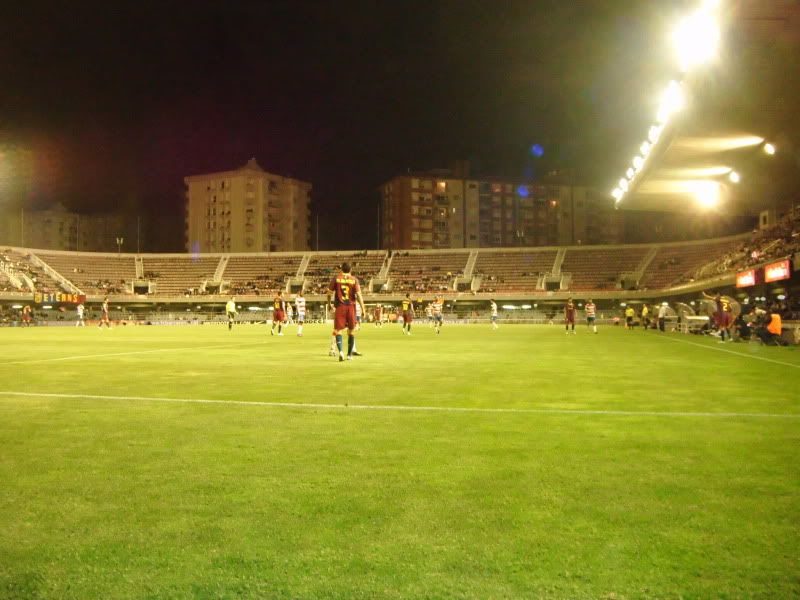 four for you, Barça B Coco! you go, Barça B Coco!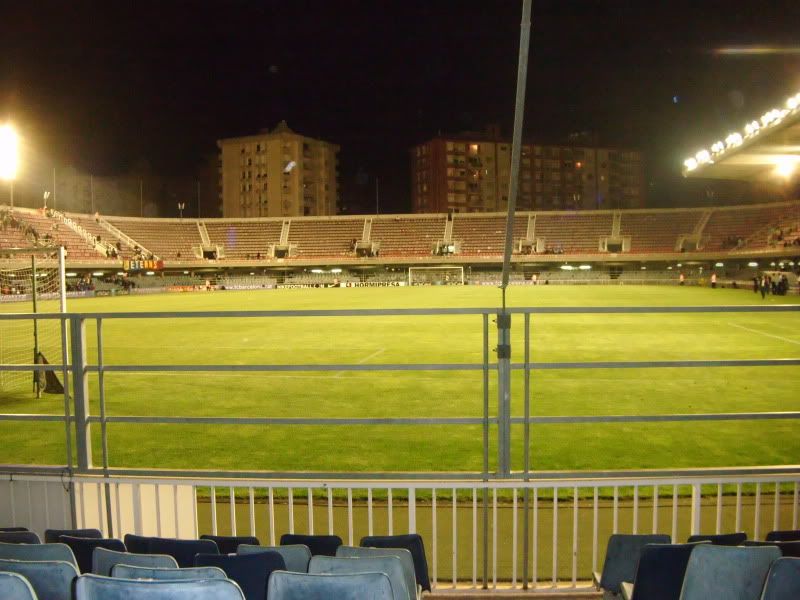 (random non-pictorial anecdote: I completely missed the actual incident because it was on the far side of the pitch, but Masip made a save during the first half and the whole stadium chanted his name, it was amazing. guys, our babies are awesome.)

please, please, please don't hotlink these pictures. if you do my photobucket account will get angry and take away all my pictures for a month, and then my beautiful FC Barcelona primer will die, and EVERYBODY LOSES. if you want to post the pictures somewhere else, go ahead (credit would be nice but they're pretty shitty pictures, I'm not really bothered) but save them to your computer and upload them to your own account first.

finally, I tried to pick the best pictures for this spam, but if you'd like to see all of them, the whole album is here. enjoy!