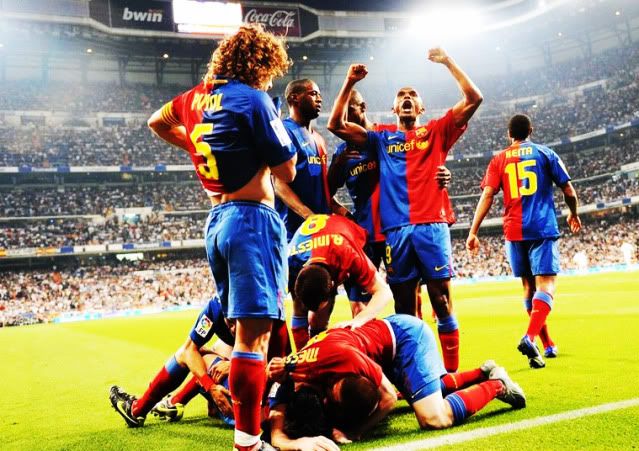 Hey, we did it.



Below the cut, a short look back at 10 memorable games that led up to this moment.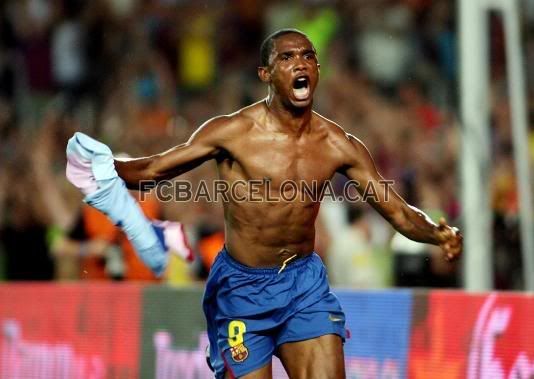 Joan Gamper Trophy: Barca 2 - 1 Boca
Seems like so long ago, doesn't it? Sure, it's not a league game, but for me it was one of the first hints that something was different about this team. It was in the way they fought, the way they got those two late goals, and the promise Pep made to the crowd that night: "I give you my word that we will make the effort. I don't know if we'll win but we will persist...fasten your seatbelts. It'll be a great ride."





Numancia 1 - 0 Barca
And then, of course, the crushing disappointment. *g* But this opening defeat (along with the subsequent draw with Racing) holds its own significance. It was the worst opening two weeks in the club's history. Everyone popped out of the woodwork to insist that hiring Guardiola had been a mistake, that nothing was working. And then...





Sporting 1 - 6 Barca
Barca's first and by no means last big victory of the season. This was when that potent strikeforce began to realise its full potential. This was when fans finally released that breath they'd been holding ever since the opening day. Hey, maybe there's something to this team. I always remember what Leo said after this game: "Trust us, this is just the beginning."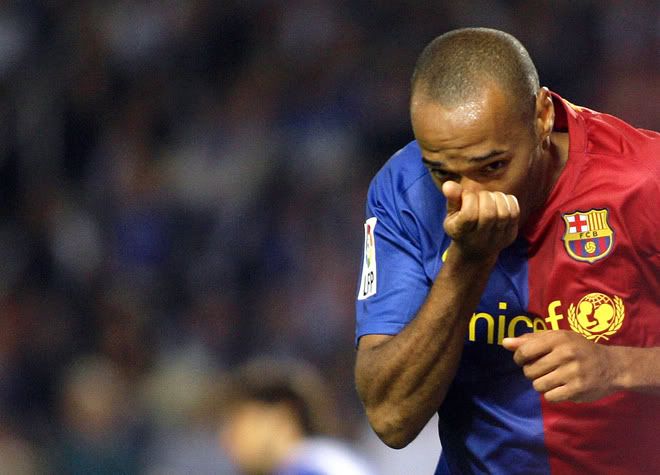 Espanyol 1 - 2 Barca
Not a pretty win, and not a game I really like thinking about given the crowd trouble, but significant in terms of what it did for team morale and unity. This was a difficult game, in which the outcome was settled with the final kick, and the players just kept going and going until the end in a way that was brilliant to see. In a way that gave me hope.





Barca 6 - 1 Atletico
Barca's first win against a big rival, and an unforgettable one it was too. It was spectacular - who else was sitting there open-mouthed after the opening half hour? - and it proved a point. This team weren't just flat-track bullies.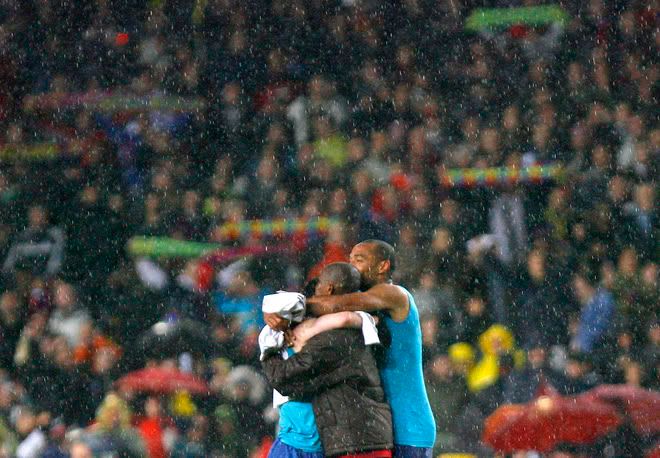 Barca 2 - 0 Real
It was difficult, it was emotional, it was cathartic - everything a Clasico should be. And it was the ultimate exclaimation mark on an unbelievable first half of the season. 50 points. A goals record. All capped off with Barca's first Clasico win since 05-06.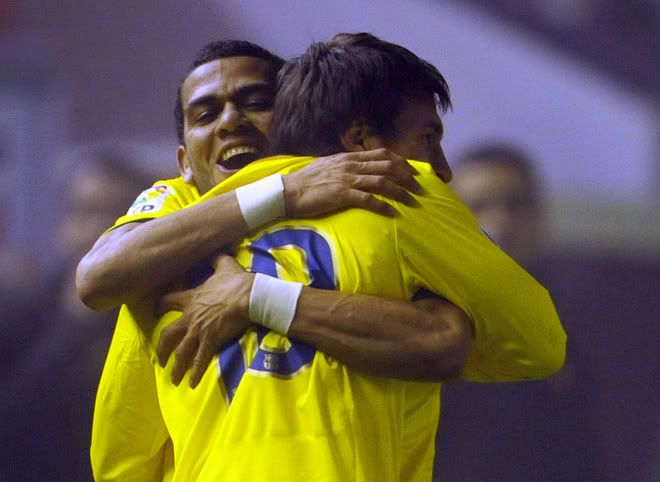 Osasuna 2 - 3 Barca
I picked this game in particular, but really, it could have been any one of the several epic comebacks away from home. The point is that these were difficult away games - the kind of games Barca have been losing for the past 2 seasons. But this time, they were winning them. Sometimes by the skin of their teeth, but they were winning.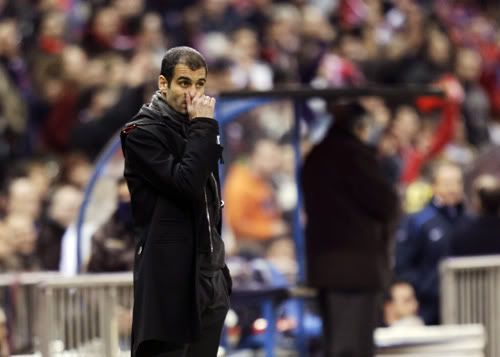 Atletico 4 - 3 Barca
This defeat - one of only 3 so far this season - came in the middle of a bad patch for Barca. All the talk was of the beginning of a crisis. (Poor Pep's probably got a hell of a headache there. *g*) Who knows, maybe it could have been, but the team overcame its problems - mostly fatigue and injury - and went back to operating like clockwork.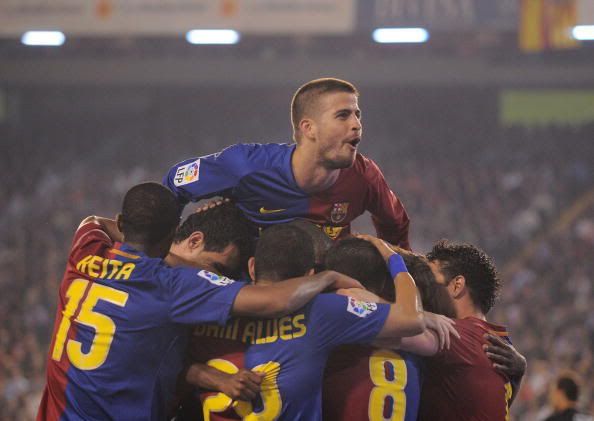 Valencia 2 - 2 Barca
This game was very difficult going for Barca. They were clearly tired from the previous game, Valencia were dominant and the stadium hostile. But they kept at it and found that late equaliser from Titi - a priceless goal, giving Barca a 4-point cushion heading into the Clasico.




Never getting tired of that. Never. *g*

Real 2 - 6 Barca
What can I say about this game? Amazing. Brilliant. Historic. And it sealed the title, because Real were broken after that.






Broken Records

Most goals scored: 103 so far, which is the most ever scored by a Barca team, and only 4 less than the all-time Spanish record.

Away wins: Barca have already equalled the record for most away wins (13) in league history (and the previous record holders did it in a 22-team league).

Home wins: Barca have won 9 consecutive home games this season, breaking the previous record of 7.

Points: Barca already have 86 points, breaking the record of 85 in total set by Real last season.

Forward line: the trident of Leo, Titi and Samuel have scored 70 goals (so far), handily surpassing the previous record-holders, three gentlemen you might have heard of: Puskas, Di Stefano and del Sol, who scored 66 goals between them in 1960-61.

Away goals: 42 away goals so far, which is a new league record.

Total goals: 149 goals across all competitions, which is a club record.