XOxo.[Application.]oxOX
1. Name/Alias: Brianna
2. Age: 13
3. Your type of style: preppy, trendy, with a little bit of laid back
4. Favorite color to wear: BROWN N PINK
5. Style icon: I like both of the SIMPSON styles
6. Stores you frequent: AE, Aeropastle, DEB, and Pacsun
7. What is style to you?: Style is about expressing yourself and letting people know who you are and what you like.
8. What's a fashion go?: something that looks really good and is good to fashion
9. What's a fashion no-no?: Something that is so not good fashion and should never be worn again.
10. Three items you CANNOT live without: My white cami, my ae jeans, and a aero hoodie.
11: Three interesting things about yourself: I might be weird sometimes but i have a great sense of style, My friends look up to me and my clothes, I know what is in and what is out.

Now...Tell me what you think of these fashionistas' style:
Kirsten Dunst: She is a little to classy for me
Lil' Kim: to show-offy
Avril Lavigne: i dont like punkish
Ashlee Simpson: love it, skater crossed with trendy
Karen O: ???
Christina Aguilera: now i sorta like it but a year ago she was slutty
Halle Berry: ummm, too origianal and dressy.
Jennifer Aniston: I like her style, it is origianl.
Jessica Simpson: I love her style, she has great taste
Mandy Moore: i want to see her new clothing line, i love her clothes.
Paris Hilton: Sometimes she can be a little revealing but everything else is cute
Nicole Ritchie: Now a days she looks wonderful. i love her style.
Gisele Bundchen: Model style isnt much like me
Tyra Banks: She is more of a down to earth model n i like her style
Lauren Bush: i guess. to high class

And here are my two favorite outfits: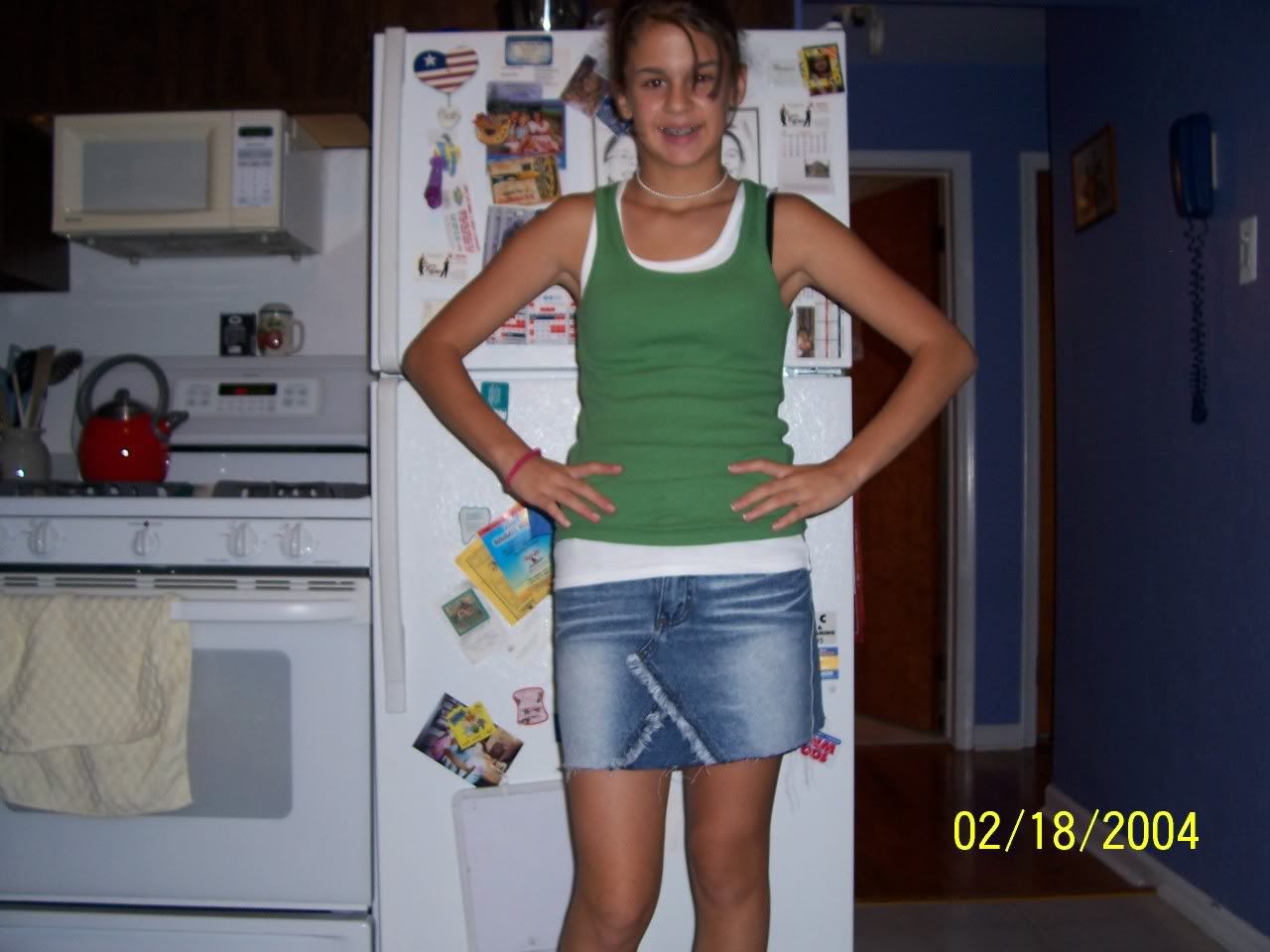 This is my 2nd favorite outfit: a green and white beaters (Old Navy) with a cut-off skirt (cut it to make shorter length).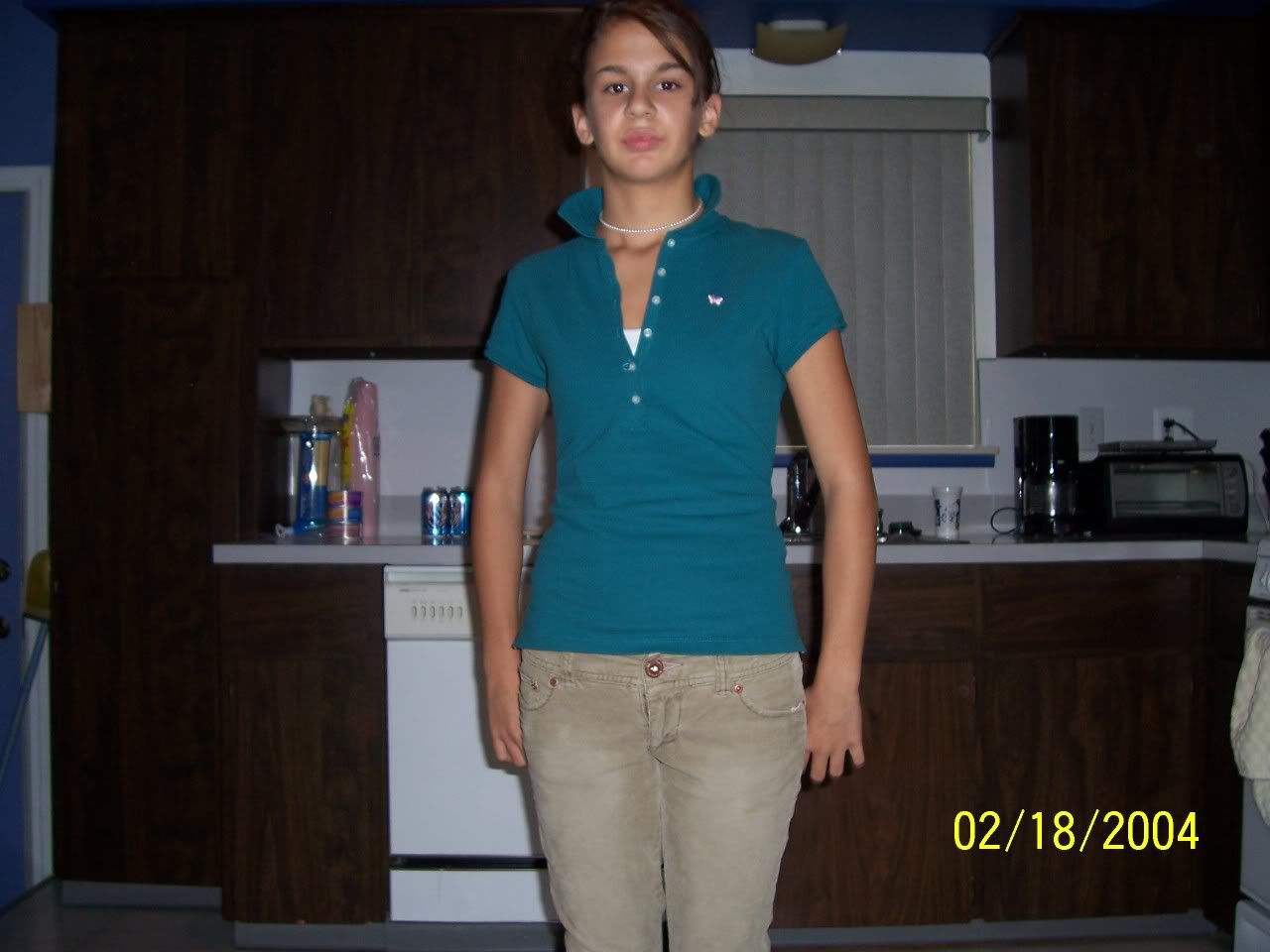 I know this is a little big but it easier to see what i am wearing: a pearl choker, a teal aeropastle polo with 5-7-9 white cami underneath, and American Eagle Cordoroys.