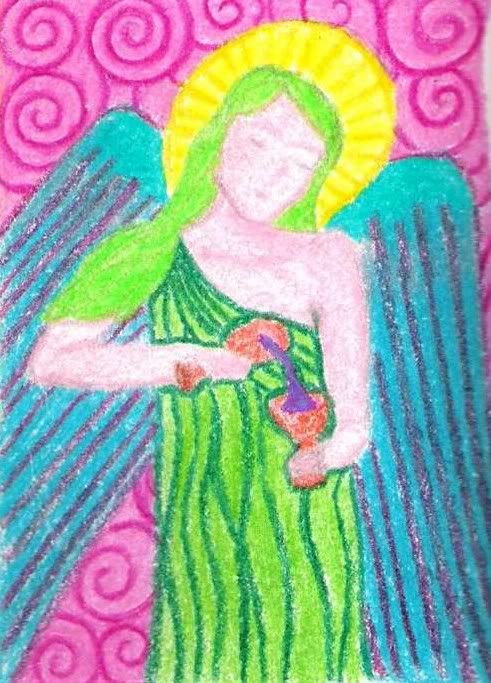 These are, The High Priestess, The 8 of Swords, Three of Swords, 9 of Pentacles, 2 of Swords, The Sun, 10 of Pentacles, 3 of Cups, and Temperance. I'll scan the next nine I'm working on when I finish. I've so far finished, on that page, The Moon and The Chariot. I posted one with my otherworldly Star a couple weeks ago.
Each image is 2.5"x3.5"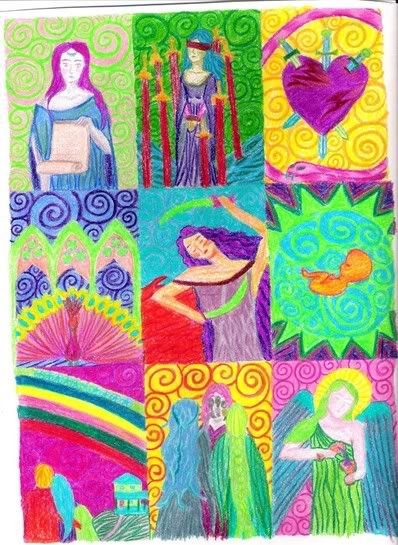 My one standing rule- nothing gets to be the "right" color.
(x-posted a little)