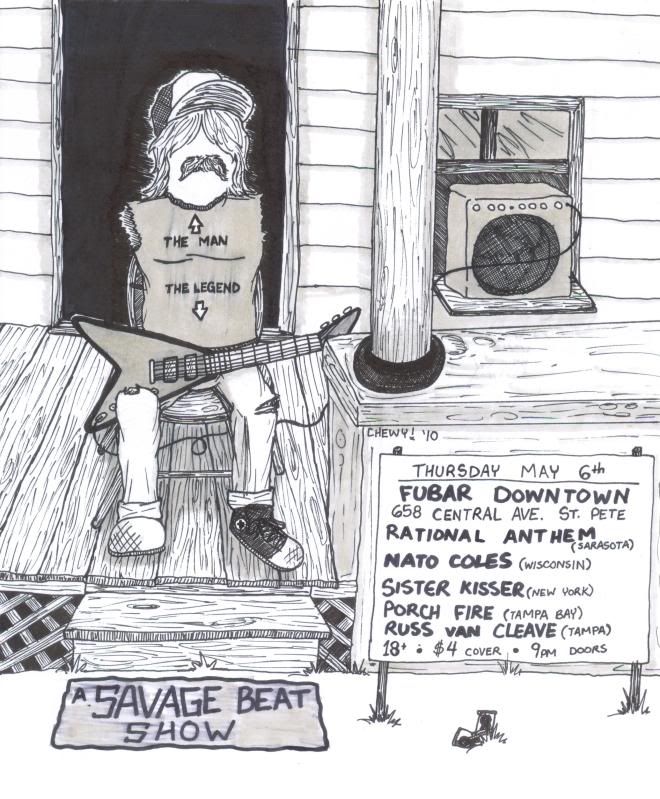 Nato Coles: former frontman for Modern Machines and Used Kids. from Wisconsin. known to play a Springsteen or Tom Petty cover or talk your head off about Hukser Du.
Sister Kisser: from Brooklyn. on Dead Broke Rekerds. Gruff and melodic. like if you found Green Day's 'Dookie' out in the street all scratched up but you could still play it in your CD player.
Rational Anthem: Midwest pop punk from Sarasota. like Dillinger Four with female vocals
Porch Fire: tampa bay pop punk made by fans of screeching weasel and pinhead gunpowder
Russ Van Cleave: singer/guitarist of Tampa's, The Tim Version. fans of Hot Water Music, The Replacements, Merle Haggard. yep.