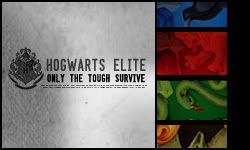 Are you a Hufflepuff, like me? Or perhaps you're a Slytherin, Gryffindor or Ravenclaw? Maybe you're just a plain old Squib. You'll never know until you try out!
hogwarts_elite
is a sorting community where more than a few sentences is expected of you. All applications get sorted at
sorting_elite
and the application is
HERE
.
I would strongly advise you to get a sponsor (I'll be one for you if you wish) or you can go
HERE
to submit your name for sponsorship. Hope to see you there!