Yeah, I decided to do the theme. Oh, and we just moved. Just so you don't think its all messy, full of boxes, and kind of empty for no reason.



Alright. As we walk up the stairs we see a room to the far left. (upstairs kind of goes in a half circle) That would be my room.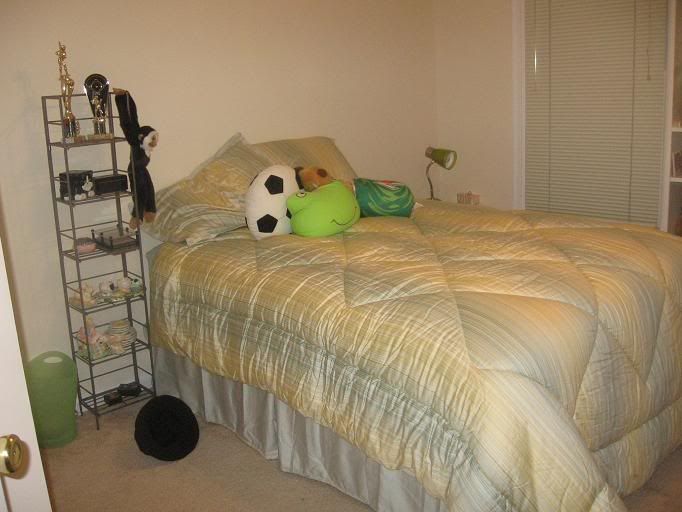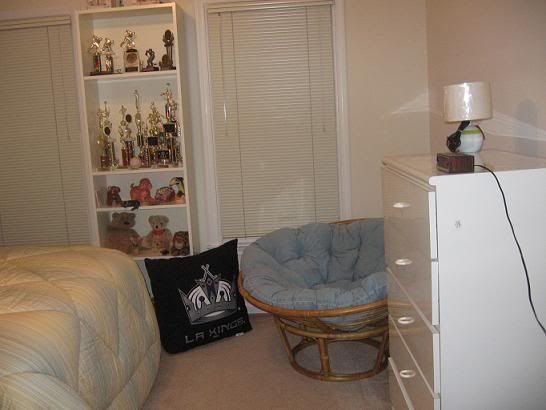 Then the next room is a bathroom, which we don't need to see. But the room after that is the guest room, which isn't set up yet. Hah.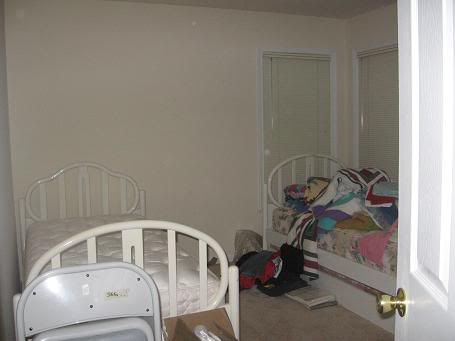 Then there's my parents room.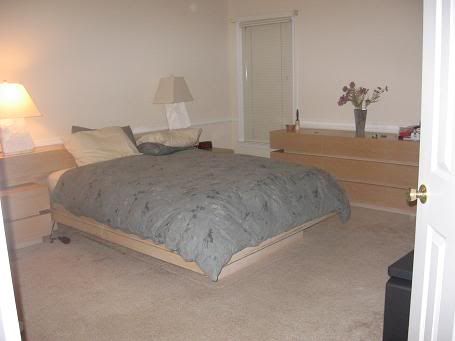 And then my little sister, Annies. She just got her real bedding today, but I was too lazy to take a new picture.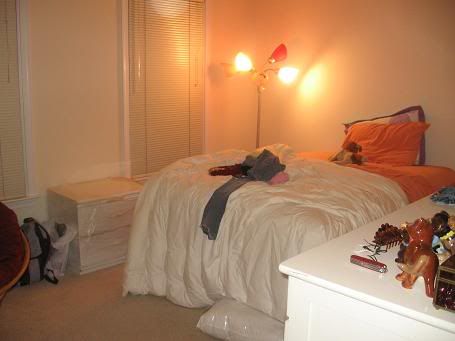 Now we make our way downstairs. Downstairs kind of goes in a whole circle thingy basically. The first room to the left of the stairs is the formal living room.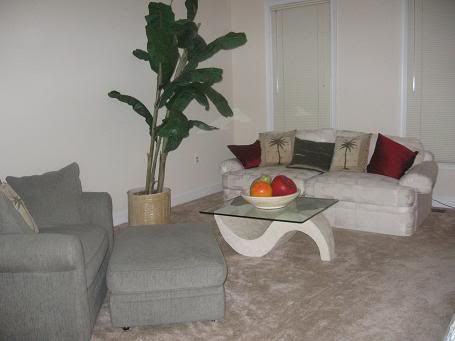 Then the study/computer room. Hah.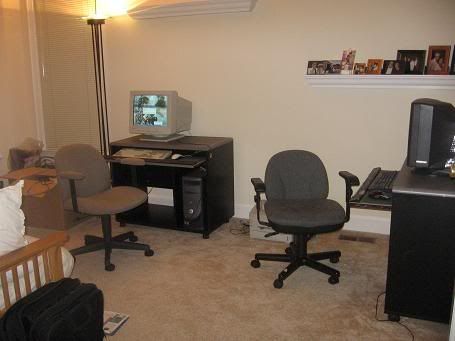 Then the kitchen, without a table in it yet. The room kind of in the back is the sunroom..but it doesn't have much in it yet.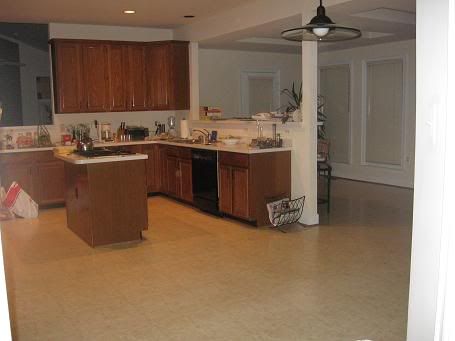 Then the family room kind of goes off out of the circle from the kitchen..heh, I love our bigscreen. :D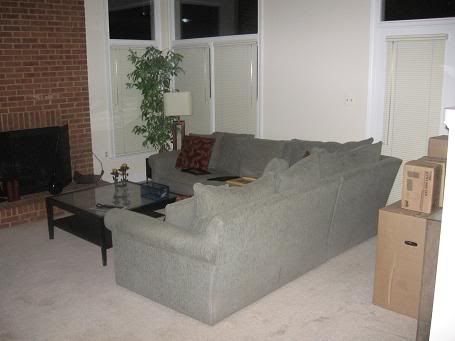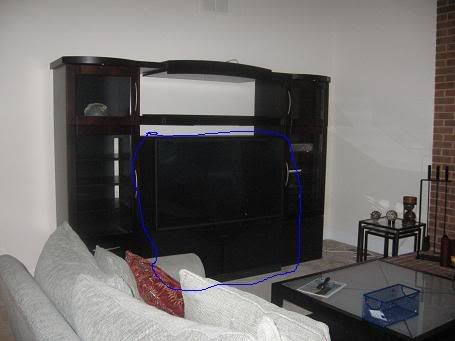 Then from the kitchen you can get to the formal dining room. I love how my dad is working in the formal dining room. Hah. Because his office in the basement is FULL of shit. Which I'll show you next.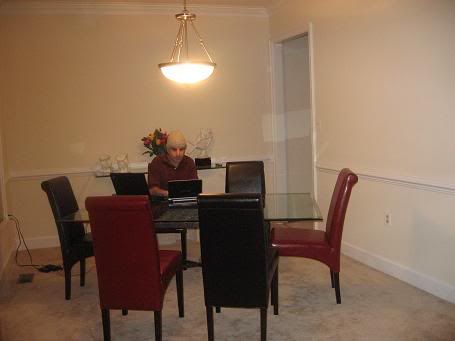 Now we go down to the nice finished basement. Here you will see my dad's little seperate office room. Told ya it was messy.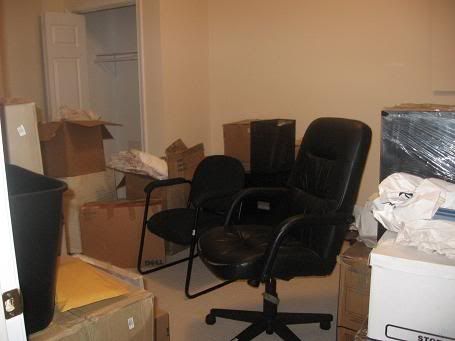 Then theres a HUGE open room. Which is gonna so be my partay room. This is the first part of it, which will have some cool chairs in it and a TV, but of course the TV will be sitting on something soon.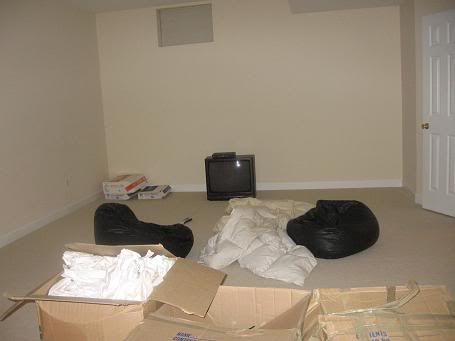 And this is the second part of the room. The pillar will be the division of the "music section" and "game section". The left section is going to be where we put all our instruments (drums, piano, flue stand..), and the right is going to be where the pool and ping pong table is going.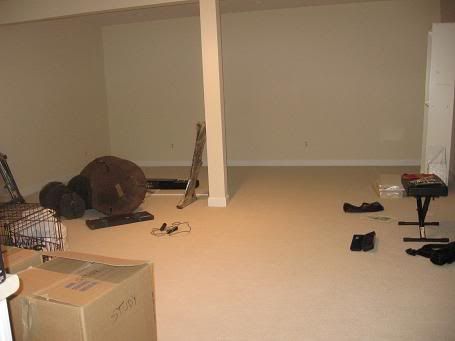 And just because I think this is the coolest bathroom in the house, I took a picture of it. Ladies and Gents, I present to you..the basement bathroom. Hah. Bamboo.