Bored.. and I liked the community name.. so here's an application:


-BASICS-
Name:: Kayla
Age:: 15
Sexuality:: straight
Location:: Medford (aka Methford), Oregon (boo!)

-ABOUT YOURSELF-
Hobbies:: music, playing the bass and guitar badly, dancing!
Something Interesting About Yourself:: i have low self esteem?
Fun Moment:: going to Sacramento with Carissa to see Napoleon Dynamite..back in August
Worst Moment:: moving back to Medford
Most Embarrassing Moment (no-"oh my skirt went up"):: almost drowning in the ocean..
Where Would You LIke To Visit/Why:: Chico, California.. I wanna visit my amigos
Favorite Childhood Memory:: Watching Mystery Science Theater with my brothers on Saturdays

-FAVORITE-
Color/Why:: Pink.. I guess I'm girly at heart like that
Pass-Time:: Dancing with Carissa to The Used
Season/Why:: fall.. not to hot, not too cold ... pretty leaves
Band/Singer(s):: right now: a tie between Bright Eyes and From First To Last and The Dresden Dolls
Movie(s):: Kung Pow or Donnie Darko
Book(s):: Rules of Attraction

-YOUR THOUGHTS-
About Abortion:: i'm not pumped about killing fetuses.. but its your own choice
Politics:: i don't really care much about them
Society Labels(ex. goths, jocks, etc):: i think they're overrated and stupid
Homosexuality:: whatever floats your boat
Drugs and Alcohol:: i think they're awful.. i will never do them, you shouldn't either. but again. its your own choice
Pre-Marital Sex:: why not? but use protection! :)
Self-Mutilation:: it's a horrible thing, i could never do it.. but if it's not affecting lots of people.. well, i can't stop you

-OTHER-
Where Did You Find This Community:: _____sonnymoore
Promote To 2 Users(1 must be another community):: do i hafta?
Why Do You Want To Join:: I don't really know why.. I just found the community name to be amusing
What Makes You Cool Enough To Be In This Community:: I am awesome?

-RANDOM OUTBURST-
Any last words:: " I think warthogs are beautiful. But people say I'm ugly. So I guess that makes me stupid." -- wonder showzen

-PICTURES- (only 3-5 pictures.Atleast 1 clear face shot)

well, i know i'm FAR from pretty.. and I can definitely handle rejection!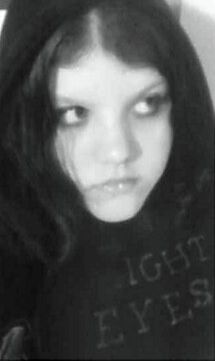 me in my birthday tiara.. don't I look REALLY odd for some reason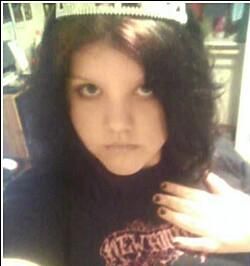 and i just liked my sunglasses in this one..