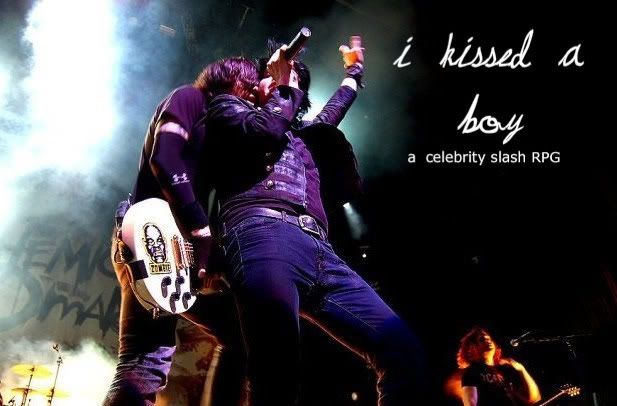 Looking for a fun celebrity RP without a long application?
I Kissed A Boy is a roleplay dedicated to celebrities in a fairly realistic but still fun and super-hot way.

As the name implies, this is mainly a slash community, but het and femslash are also welcome.

If this sounds good to you, please pick a celeb and apply!

Don't worry if you don't have any RP experience. RP is easy once you get the hang of it, and we'll be happy to show you the ropes.

Wanted:
M. Shadows
Gabe Saporta
Gerard Way
Frank Iero
Ryan Ross
Bert McCracken
Jared Leto
Johnny Knoxville
Jeffree Star
+Lots of others!

</a></b></a>
ikissedaboyrpg
</a></b></a>
ikissedaboyrpg
</a></b></a>
ikissedaboyrpg
</a></b></a>
ikissedaboyrpg
</a></b></a>
ikissedaboyrpg