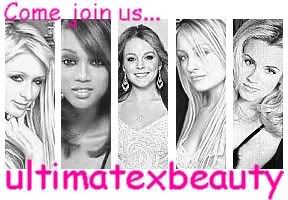 ultimatexbeauty
Daily activities!
Fun inner beauty rating community!
Nice members & mods!
Points & hall of fame!
50+ members!
I just got an amazing idea for a shirt. OK instead of simply painting on a tie we could like, cut out fabric or something in the shape of a tie and sew it on, I think it would look awesome.
<3 Amanda(r)