1.Name:emma
2.Age:16
3.Sex:female
4.Location:overland park, kansas.

Music, the most important part!

5.Name all of your favourite bands. Go crazy! name 'em all!: dogwood, millencolin, fugazi, thrice, thursday, death by stereo, death cab, the new amsterdams, the format, fenix tx, the rocket summer, the slackers, int'l noise conspiracy, any christian hardcore, nofx, at the angelika, sublime, incubus, donots, the get up kids, piebald, modest mouse q and not u, blood brothers, whippersnapper, off by one, granada, the impossibles, lugnut, tolajno, black eyes
6.Name at least 5 bands that you dislike and why.: dash board confessional: gets too whiny, all american rejects: same reason(the the singer is a hottie), 50 cent: because i want to punch him in the face ever time i see him, three doors down: my dad used kryptonite in one of his jump videos and it was SO over played , AND the black-eyed peas: i hate those peas and their music is over-played(but SO damn catchy!)
7.Name your favourite band and why.: dogwood because its christian hardcore..and the guy who introduced me to them is awesome
7.5 favourite song: some kind of wonderful
8.Name some concerts you've been to.: the format(three times), murder by death, kelpie, q and not u, less than jake(stop looking at me like that!), the rocket summer, connor(twice), billy talents, new amsterdams
9.Name your favourite CD.:i dont really have one=(...sorry! but i guess if had i had to listen to one cd forever..i would listen to..any old modest mouse--> like lonesom crowded west or something like that
10.List your all time favourite movies.: mysetery science theatre 3000: the movie, monty python and the holy grail, barabas!!, 10 commandments, drop dead gorgeous, THE PIANIST!!, in harm's way, goodbye lenin!, life is beautiful, loves me loves me not(anything with audrey tautou)

Miscellaneous Information

11.So tell us about yourself:um..im half german (dad is from heidelberg) and half italian(mom is from vicenza)..and the first in our family to speak english as a first language..um im 5'4 and i my shoes are size 11(i look like a clown*frown), i love david, i was in a car accident and have some freakin awesome scars(a pic of one is on my profile) AND a titanium rod in my right leg(dont worry, i can walk!), AND i can jump*score
12.Why would you be a good addition to this community?: because i would be active, promote, smell good, add to the goodness by, um.. wooing you with my strange humour and eccentricities
13.What is the greatest thing/person/place ever?: thing--> my temperpedic matress... person---> alive? my mom/ david... place---> vicenza, italy!!

14.Promote this community elsewhere and give a link:http://www.livejournal.com/userinfo.bml?user=happyemokids--> and i was bored and made a "banner"..it sucks..but what can i say
15.Got a picture? Please post it here: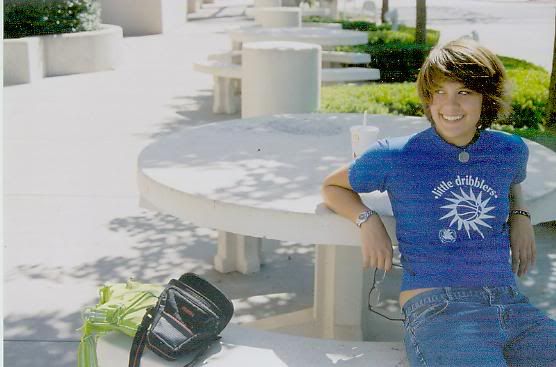 i always KNEW that working the abs was dangerous..but i didnt experience the burn until one sad night...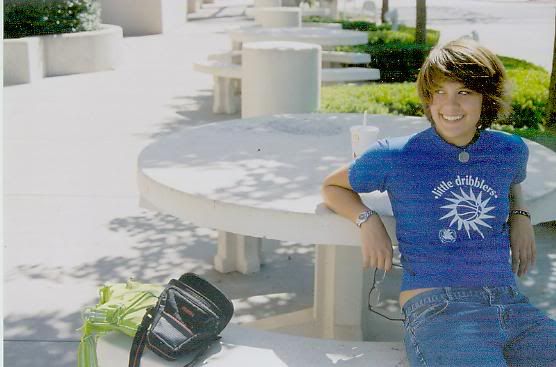 k--im done!