The esteemed Boston Metro gets a huge spellcheck fail.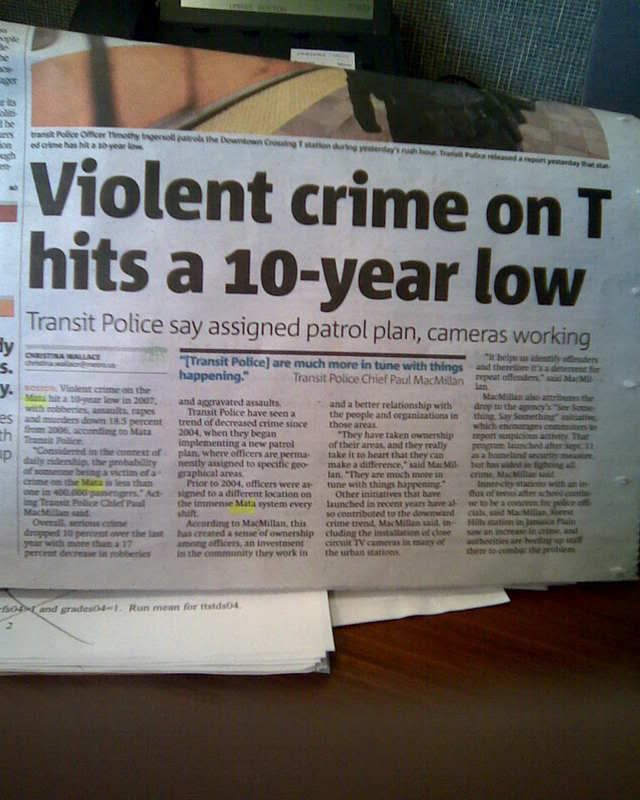 In case you can't read it from the crappy cell phone pic, the word highlighted in yellow is "Mata", not "MBTA". The letter A isn't very close to B on the keyboard, so this is a spellcheck fail of epic proportions. Hey, I'll just run spellcheck and accept all of the changes without looking.

The tagline to the metro is: The world's largest global newspaper. I think this should be changed.

Boston Metro: You get what you pay for.
Boston Metro: We at least try really hard.
Boston Metro: We make real newspapers look good.
Boston Metro: Bringing the Lulz since 2001.