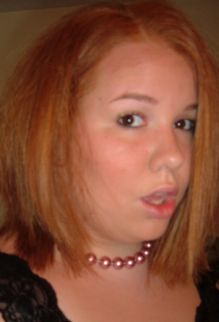 Wussup?
&Im Sam. && i love your facex9049012493809384.


General
Music.
Friends.
Books.
Pictures.
March 16th.
Starbucks.
Bright Colors.
Boys In Girls Pants.
Local Bands & Shows.
Summer.
Comfortable Socks.
Best Friends.
Quotes.
Life.
Love.
Laughter.
Learning
Your Mother.

Music
Hawthore Heights.
Taking Back Sunday.
Coheed and Cambria.
Oasis.
Coldplay.
My Chemical Romance.
Alanis Morrisette.
The White Stripes.
Oreon.
The Postal Service.
Death Cab For Cute.
Brand New.
Red Hot Chili Peppers.
Dashboard Confessional.
Audioslave.
The Shins.
Nirvana.
The Hives.
The Foo Fighters.
Atreyu.
Silverstein.
Underoath.
Less Than Jake.
My Chemical Romance.
Green Day.
Sum 41.
Straylight Run.
Too Many More
Movies
The Notebook (who doesn't).
The Excorsist.
Because Of Winn Dixie.
Second Hand Lions.
The Ring.
Elf.
Hardball.
Napolean Dynamite.
Grease.
A Walk To Remember.
Alot more...