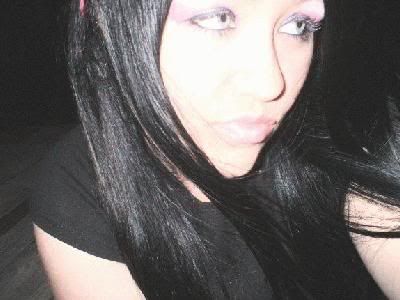 Basics: Kaylah. 18. California. Single.
Music: Jimmy eat world. Greenday. Every Time I Die. Taking Back Sunday. The Killers.
Yellowcard. Something Corporate. Story of the Year. New Found Glory. Atreyu. Dashboard Confessional.
Sugarcult. Underoath. and many more.
Movies: Lolita. MeanGirls. Cruel Intentions. Elephant. The notebook. Carrie. The butterfly effect.
Info
+ I have bpd (borderline personality disorder)
+ I'm currently in college majoring in pscyhology
+ I have a very open mind
+ I drink, but I don't smoke
+ I like to shop, eat, sleep, go to shows, get drunk, hang out with my friends, watch movies.
+ Im very honest. Don't add me if you cant deal with the truth.
+ I post pictures, thoughts, feelings, quizess, horoscopes etc.
+ I want to add people that have the same interests as me.