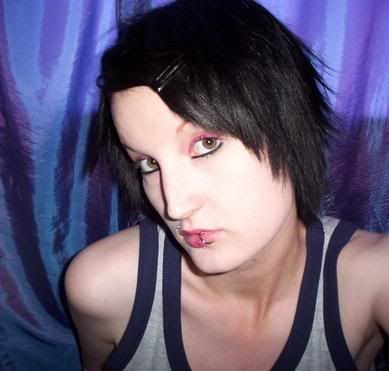 My names Jade. Im 16 and Taken by Scott <3.
My favourite movies are:
House Of Wax. Thirteen Amityville Horror.
Resevoir Dogs The Shining Donnie Darko. Sid And Nancy. Bride Of Chucky. Bang Bang You're Dead. Pulp Fiction. Gothika
Music.The Bled. Underoath. Atreyu. From First To Last. Brand New. Hole. Death Cab For Cutie. The Blood Brothers The Smiths. The Cure. Senses Fail Story Of The Year.
ADD ?