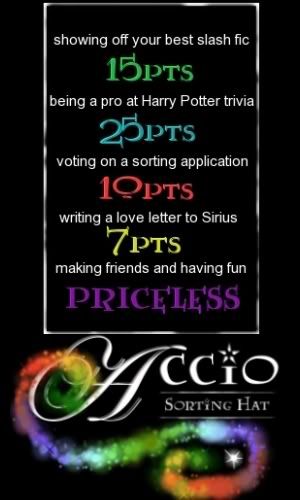 The founders and students of Accio would like to invite YOU to the grand opening of Accio, a sorting community based on the magical world created by JK Rowling. Come join us and talk in the Great Hall about anything, from the new cat you got to what you're doing for dinner next, to of course , anything to do with Harry Potter. Or come and show us your spiffy graphics in our Graphics Alley, or anything else, there's tons left to do. Our mission is simple:
Credere. Discere. Fieri.
To Believe. To Learn. To Become. Just fill out an application at
acciosortinghat
and come mingle with the best of the best.
Oh yeah, if anyone asks, just say
starsniper
referred you *grin*
acciosortinghat
acciosortinghat
acciosortinghat