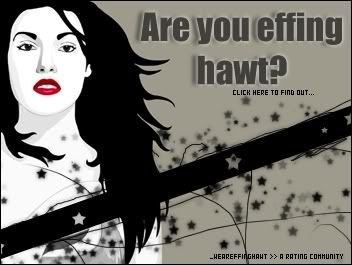 _weareffinghawt is an awesome community.
We have over 50 members.
And our mods rock.
We also have fun activities such as:
♥ Picture themes
♥ Text themes
♥ Color themes
♥ Challenges
♥ Superlatives

we have 5 unique applications to choose from
so apply today and see if you are effing hawt too.