<font color="red" face="courier new" size="2">
<u><b>Application</u></b>
<b>Name:: </b> Maz
<b>Age:: </b> 16
<b>Location:: </b> London, England
<b>Birthday:: </b> 9th august
<b>Grade In School:: </b> 6th form
<b>Ten Favorite Bands::</b>
<b>1: </b> brand new
<b>2: </b> bright eyes
<b>3: </b> billy talent
<b>4: </b> sex pistols
<b>5: </b> lost prophets
<b>6: </b> green day
<b>7: </b> the mars volta
<b>8: </b> taking back sunday
<b>9: </b> the blood brothers
<b>10: </b> death cab for a cutie
<b>Five Favorite Movies:: </b>
<b>1: </b> this years love
<b>2: </b> clockwork orange
<b>3: </b> fight club
<b>4: </b> the deep end
<b>5: </b> garden state
<b>Three Favorite Books::</b>
<b>1: </b> past mortem
<b>2: </b> 1984
<b>3: </b> fight club
<b>Favorite Song:: </b> Brand New – Okay, I believe you, but my tommy gun don't
<b>Favorite Lyrics:: </b> Everything is as it's always been, this never happened
<b>Favorite Musical Artist:: </b> jesse from brand new, it's the lyrics
<b>Favorite Traditional Artist:: </b> um, I'm not really up in my art so I don't know
<b>Favorite Quote:: </b> Love is brutal and it's cruel and it will tear you apart inside, ripping you to shreds without making a mark. And it's the greatest feeling you'll ever know.
<b>How did you find this community?:: </b> advertised on another community
<b>Three Things you could add to this community:: </b>
<b>1: </b> lots of random conversation
<b>2: </b> very broad taste in music and films
<b>3: </b> erm….just a new person
<b>Three reasons you would like to be accepted:: </b>
<b>1: </b> to meet new people
<b>2: </b> to talk to people with same musical tastes
<b>3: </b> it's always nice to be accepted
<b>Why do you think you're emo?:: </b> because I have a lot of emotion, and find them most easily expressed through music (…'kay….cheesy)
<b>Promote with a link to the promotion, please.:: </b>um…
<b>Please include atleast one picture if possible, but no more than three, you can camera whore later.:: </b>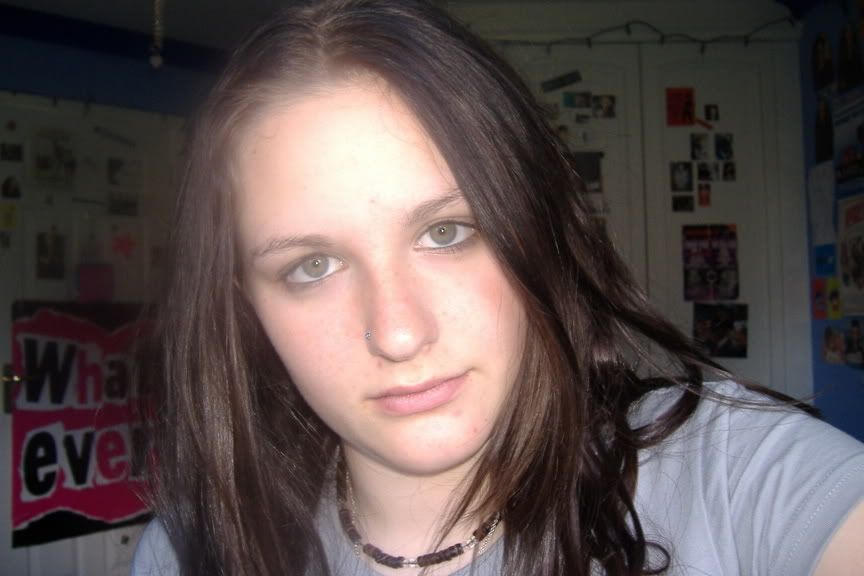 <b>And finally, a 100x100 pixel picture of yourself for the user info page. If for some reason you can't figure out how to do this, post a picture and one will be made for you.::</b> yea, can't do that….
</font>