[1] Name: Chrissy
[2] Age: 17
[3] Location: Washington
[4] Sexual Preference: Boys
[5] Relationship Status: Single, and enjoying it muchly


Favorites
[1] color: Blue
[2] show: America's Next Top Model, The OC
[3] band/group: The Killers, Duran Duran, Depeche Mode
[4] singer: Fiona Apple
[5] movie: Donnie Darko
[6] song: This Side Of Brightness- Thursday
[7] food: Chinese
[8] store: Forever 21, A&F, Saks
[9] designer: Marc Jacobs, LV, Dooney&Bourke, John Galliano, Steve Madden (I love shoes)
[10] vacation spot: NYC, Born and raised on the East!


Questions
[1] What would you say is your best quality? I'm pretty understanding and open minded, if you have a good argument, I'll usually understand where you are coming from.
[2] What is your best physical feature? Eyes
[3] Who is your role model and why? Gwen Stefani. I admire how she continues to reinvent herself and doesn't care what anyone thinks about it.
[4] Who is your worst enemy and why? I really don't have enemies, there's this girl who doesn't like me because I don't deal with her drama queen antics.
[5] What is the one thing you can't live without? Mascara
[6] Pick someone famous and insult them. Hilary Duff- Innocent virgins don't generally look as skanky as you do.
[7] Who is your favorite celebrity? Brittany Murphy
[8] Why do you want to be a Socialite? Socialites have the most fun.


Your Opinion On
[1] Violence in the Media- Contradicting to ideas of peace.
[2] The Death Penalty- I don't believe anyone has a right to say who lives or dies.
[3] Lindsay Lohan- Simply beautiful, but she needs to calm down. She seems to try to hard to be something she isn't.
[4] Mary Kate and Ashley Olsen- I've always admired them. They've always know what they want to do, they've stuck to their dreams and have made millions in the process.

Post 3 clear pictures of youself.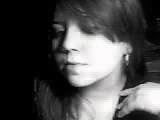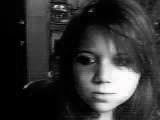 Sorry, I can't find any bigger pictures. I looked, I promise.