AIM profiles & some quotes.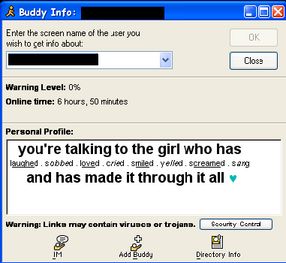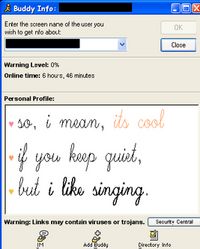 look to the past and remember and smile
and maybe tonight i can breathe for awhile.
i'm not in the scene i think i'm fallin asleep
but then all that it means is
i'll always be dreaming of you ♥
and i'm
never
real,
it's just a
sketch
of me.