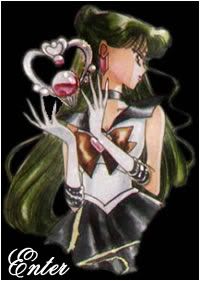 Please join
moon_deception :)



Characters:

The inner senshi


Sailor Moon:
tokisenshipluto

Sailor Mercury:
sailorneptune13

Sailor Mars - open


Sailor Jupiter - open

Sailor Venus - open

Sailor Chibi-Moon - open

The protector

Tuxedo Kamen - open

The outer senshi


Sailor Neptune -
sailorneptune13
Sailor Uranus - open


Sailor Saturn - open


Sailor Pluto -
tokisenshipluto
The starlights
Sailor Star fighter - open

Sailor Star Healer - open

Sailor Star Maker - open

The villains

Princess Kakyuu - open

Galaxia -
sailorneptune13
Lead crow - open

Tin Nyanko - open


Alimium Siren - open

Iron mouse - open

The guardians

Luna - open

Artemis - open


Diana - open

The light of hope

Chibi-Chibi - open


Application
Name:
AIM/MSN:
Email address:
Character you wish to play:
why?:
write a short paragraph of your character:


Plot:
NOTE: Mamoru and Usagi are in love and destined to be together, which is known by all. Seyia will love Usagi, but Usagi's love never falters and she stays true to Mamoru.

The story starts out with all the senshi taking their last year of highschool. All senshi go to the same school, except for Setsuna who does not go to school. On the side of school, Artemis is training and preparing Mamoru to become the King of Earth, and Luna is training Usagi to become the Queen of the Moon. Setsuna is on earth helping both Usagi and Mamoru in their training. Diana is off gaurding Setsuna's space-time door. This training is happening because when highschool is over, Usagi and Mamoru will get married, and Crystal Tokyo will be born.

The senshi have never faced Galaxia posessed by Chaos, nor do they know Princess Kakyuu and the Starlights. Galaxia turns Princess Kakyuu and the Starlights evil after she went throughout the universe destroying all senshi, coming upon them last. Galaxia knows that in a year, the king of earth will come to reign with his queen of the moon. Galaxia's plan is to come to earth and pretend to unify with the king and queen to be, along with their court to be, the senshi. Her tactic is that Kakyuu and her come from another galaxy and want to sign a peace treaty between Usagi and Mamoru.

In the mean while, the starlights are in a band and go to school with the senshi. No one knows they work with/for Galaxia and Kakyuu. Their mission is to become very close with the senshi to learn all their secrets. Then they report what they have learned to Kakyuu in secret, who in turn tells Galaxia. This is so Galaxia can become more powerful with knowledge and slowly defeat the senshi from within, knowing all their secrets.

Also, Seyia falls in love with Usagi! This creates all kinds of problems because this love stems from way deep and as it emerges, it starts to kill the evil curse placed upon him by Galaxia! He has his own inner battles going on between good verse evil, complicationg things because he doesnt know whether to protect Usagi and love her, or follow his mission defined by Galaxia.


This RPG will be a VERY strict RPG to prevent it's members from being slackers and not posting. DO NOT JOIN unless you can follow the rules perfectly. We are doing this so this RPG will not become dead!

Rules:
1) Maximum 3 characters each.
NOTE: If you have more then 1 character, you must keep up with the plot. If you fall behind then your parts will be taken by the moderators!
2) You must post at least 4 times a week, KEEPING UP WITH THE PLOT.
ie: If one night you can post 20 times keeping up with the plot, you can NOT just go MIA for the rest of the week. You must. keep. up. with. the. plot. and post at least once as big events occur.
3) If you do not post for seven days, the mods will put up a warning that you are indanger of losing your part(s). You have 3 days to post and keep up with the plot. After three days, your characters will be taken from you and you will be banned.
NOTE: A comment is NOT good enough.
4) If you fall behind in the plot, will be absent, are sick, will be MIA, etc, post saying so, giving us a date of your return. The mods will then TEMPORARILY take over your character until you return so your character is still in the plot.
NOTE: If you take advantage of this too often, then you will be banned. Rule number 3 will still apply if you don't give us a date.

The rules are strict but if you just keep up and update, these rules won't effect you.