*waves* Hi, I'm Melanie, and I'm delighted to have been chosen to write for l&l :] I'm 19, from the UK, and currently studying Japanese at Oxford University. During term time you can usually find me in Starbucks slaving away over homework, pretending to be well-bred and pretentious, both of which I am not.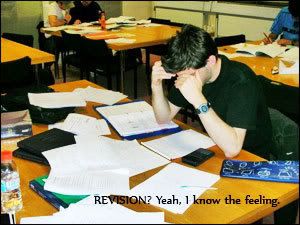 My first entry's a bit on the tl;dr side, but I've been thinking a lot about revision and study tips in general, as I have exams at the start of every term :( These are all my own personal tips, so feel free to agree or disagree with me in the comments :]
The truth is.. I am a bad student. My first year started off terribly disorganised and revision time was hell. I picked up a bit in my last term, and I'm determined to make this year much better. So these are a case of do as I say, not as I do, haha.
(
Collapse
)