love & lattes
that's the way we get by.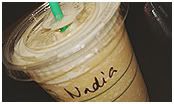 Nadia. 24. Australia. Single.
Known for meeting celebrities. Always gets backstage and always has her camera. Her heart belongs to Teeser, Kelly Clarkson and White Chocolate Mocha's.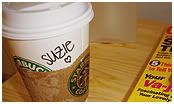 Suzie. 22. Virginia. Taken.
Drinks Starbucks twice a day. Practically lives at the gym. Knows where to get the best margaritas and always has her boyfriend by her side.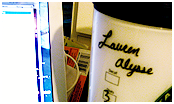 Lauren Alysse. 19. Michigan. Taken.
Typical caffeine addicted college girl. Treehugger with a Suzie-Homemaker side.
Can always be found with big sunnies and a book.
Always dances like no one's watching.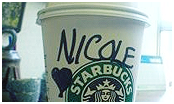 Nicole. 26. Canadian. Engaged
Loves to bartend at home. Lunch almost always consists of sushi. Grey's Anatomy addict. Crazed wedding planner. Her main loves are her fiance Steve and her fur children Memphis and Charlie.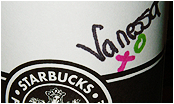 Vanessa. 23. Pennsylvania. Single.
Town Girl at Heart, City Girl at Best. Lives for laughter and good company. Italian food is her weakness. Loves working out, massages, and writing. Proud owner of the cutest rain boots on earth.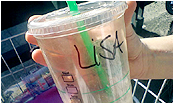 Lisa. 20. England. Loved. Closeted photographer. Thinks clothes are an expression of the self and that women are far superior to men.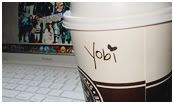 Yobi. 20. California. Single.
Loves to travel to South America. Has an unhealthy obsession with Justin, Britney & Angelina. Photography is her passion and shopping is her workout. Starbucks junkie since 2002.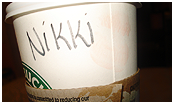 Nikki. 21. Plus-sized Beauty. New York City is where she lives, works and plays. Has over 50 different pairs of ballet flats. Will never be seen without her phone, ipod and a grande coffee frapp light.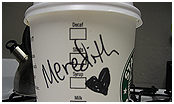 Meredith. 21. DC. Taken.
Attached to her iPod,
scarves and tote bags.
Loves mint juleps, Blue Moon
and fro-yo. Obsessed
with politics and is a closet nerd.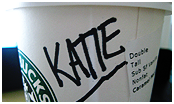 Katie. 24. From the south but relocated to NYC. Single. Life of the party, always up for fun. Loves city night life more than anything. Also loves music of all kinds. DMB and Nikka Costa particularly. Always has cell phone glued to her hands, 100% text addict.
1
2
3
4
5
6
7
8
9
10
11
12
13
14
15
16
17
18
19
20
21
22
23
24
25
26
27
28
29
30
31