1:
Stars
The Arcade Fire
Erlend Oye
Postal Service
Head Automatica
Elefant
Nick Drake


2. Male

3. Bisexual (Confused)

4. Pacific Northwest (currently Tacoma)

5.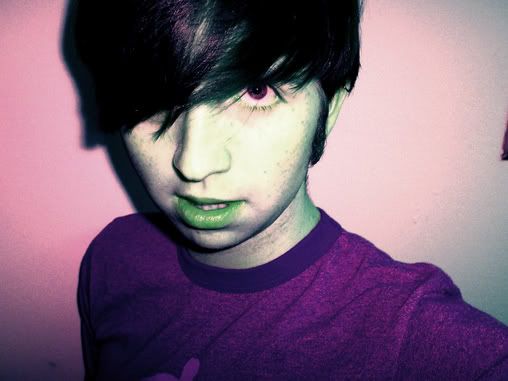 6. Mates of State, The Arcade Fire, Minus the Bear, The Thrills, The Dandy Warhols

7. Green Party

8. Tao of Pooh, Me talk pretty one day, Siddhartha
Amelie, Waking Life, Eternal Sunshine of the Spotless Mind

9. Bjork - I love her creativity and the way that she never approaches her artistry in the same way. She's inspiring.

10. "I'd say I'm better 'cause I lived before I died."

11. Photography, piano...

12. Doesn't really matter to me...