Application time...:

basics
Name: Julia Roberts
Birthday:1/2/91
Location:Grand Blanc, MI
Gender:Female
Occupation: Full time school.
Sexual Preference: Im straight.
Single/Taken: Single

Favorites
Band(s):i love fall out boy, the spill canvas, something corporate, the all american rejects, simple plan, good charlotte, my chemical romance, taking back sunday, green day, matchbook romance, the used, hawthorne heights, yellowcard, the starting line
Movie(s): Butterfly effect, The Notebook, Napolean Dynamite, Dodgeball, A Walk to Remeber, Thirteen.
Song(s): Cut up Angels, Ohio is for Lovers, Lovers and Liars, My heart is the worst kind of Weapon
Quote(s):hoes before bros
Book(s): The notebook, gossip girl series, heart on my sleeve, the true meaning of clevage, sisterhood of the traveling pants

A little deeper...
What are your hobbies/intrests?: Sports: soccer, track, volleyball.
Where do you see yourself in 10 years?: College...Possibly starting a family. or taking a trip to europe.
Do you have any piercings/tattoos?:Nope
Have you drank/smoked/done drugs?:Nope
If you had one day to live,what would you do?: Spend time with the people i love and show them how much they mean to me.
Who is your idol?: My older sister. =)

Opinions on...:
Gay Marraige: If people are gay, you cant tell them marriage is for just men n women. They should be able to be happy like everyone else.
Bush or Kerry: Politics arent my thing.
Abortion: I support abortion. I believe everyone deserves a second chance. If you make a mistake and get pregnaunt at a young age, u would ruin your life, and ur childs. So i think you should get another chance at ur future
Religion: Dont attend church
Premarital Sex: I think sex shouldnt be a casual thing, but if u love someone before you are married. i think its fine.

Word Associations
Love: Love is something thats you try to find your whole life. So when you do find it, u cant just throw it away.
Cut: Knife.
Pain:Heartbreak
Happiness: friends
Death: peaceful

Pictures!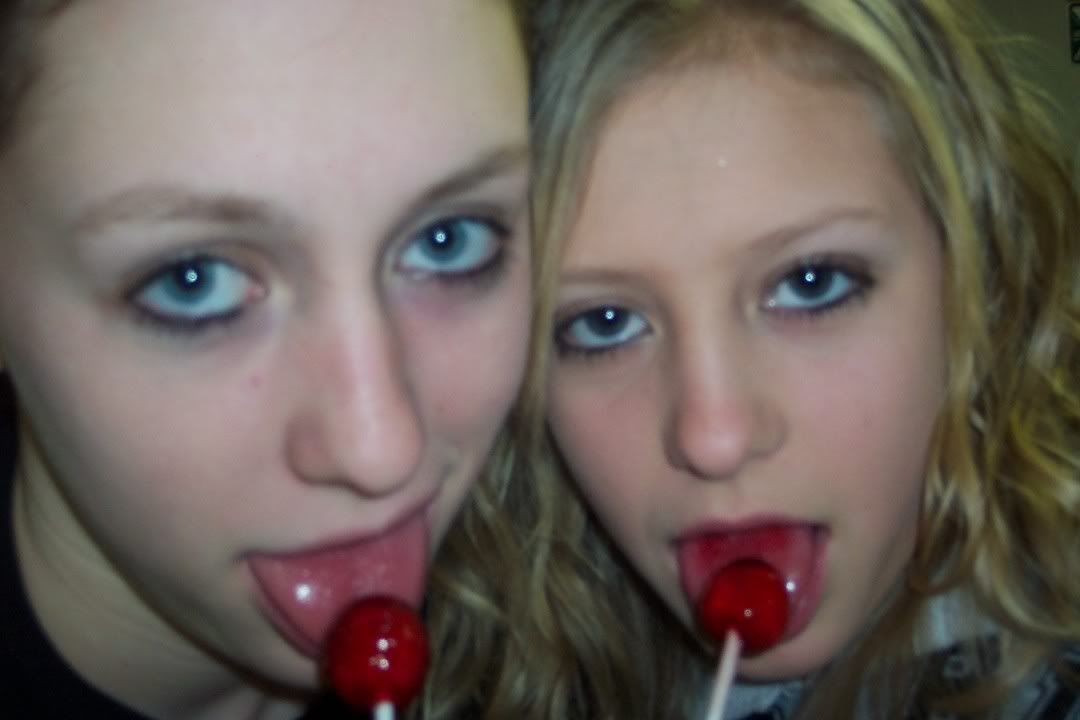 My friend Dani and I acting like whores. ;)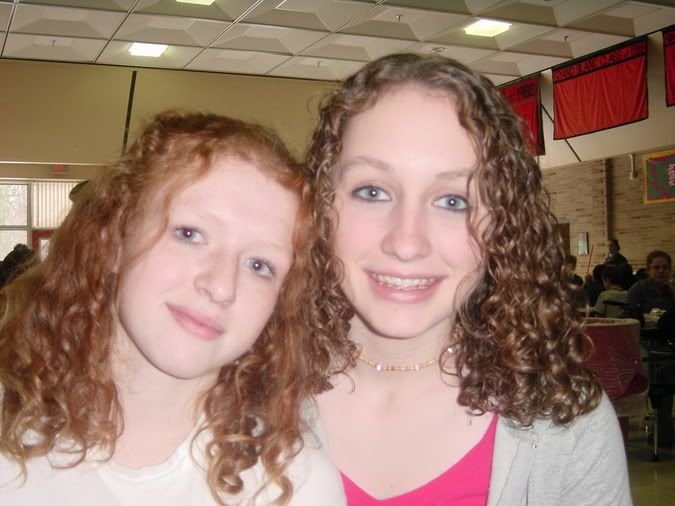 My friend Sydni and I showing off our curls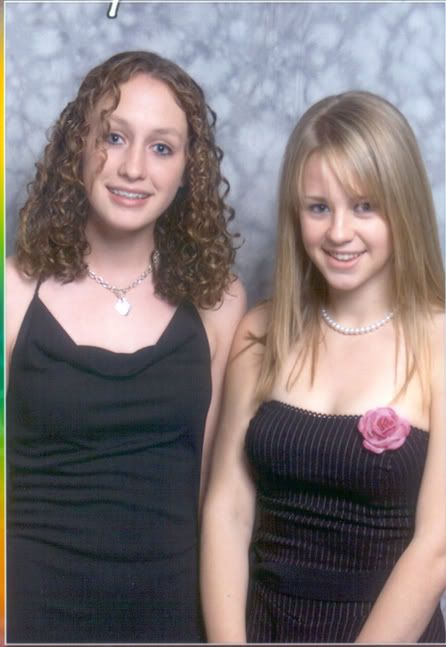 My sister and I . Shes 2 years older than me, and blonde.