Application::

--General
Name:: JEFF!
Location:: RHODE ISLAND
Age:: 15, sucka.
Boyfriend/Girlfriend:: (Post pictures) no =[

--Favorites
TEN Favorite Bands:: dispatch, dave matthews band, bob marley, wes montgomery, b.b. king, opera, ataris, FALL OUT BOY!, taking back sunday, ANNND DIE FOR HOPE!
FIVE Favorite Movies:: Hannibal, Silence of the Lambs, Red Dragon, Saw, annnnnd Finding Neverland, Johnny Depp <333
FIVE Favorite Books:: Hannibal, Silence of the Lambs, Red Dragon, Musician's Friend, White Oleander
Top THREE Favorite Colors:: blue, yellow, lime green!
Top THREE Favorite Foods:: pizza, hot pockets, pop tarts

--Other Good Stuff
Describe your self in 3 sentences:: Well, I am Jeff, and in being Jeff, I am awesome. I really like playing my guitar, and my favorite office appliances are staplers. I like to steal stuff sometimes.
What are your hopes and dreams for the future?:: To be really cool.
Who is your favorite mod:: The smelliest one!
Tell or show us something funny::

Anything you wanna tell us?::Umm, yeahhH! Hope you accept me!

--Pictures
At least 2-5 Pictures of yourself, MUST BE CLEAR, easy on the photoshop.
& a random picture.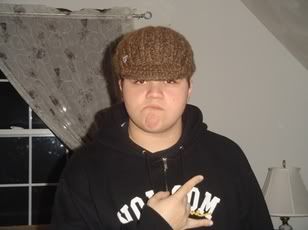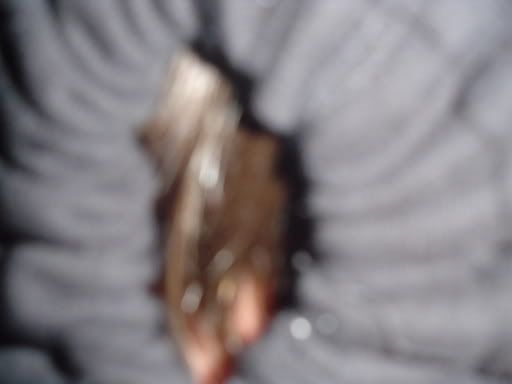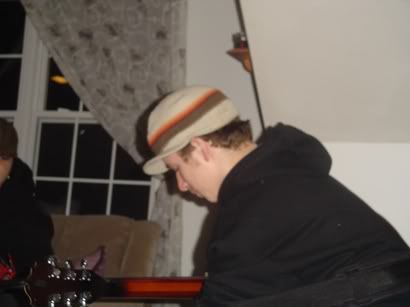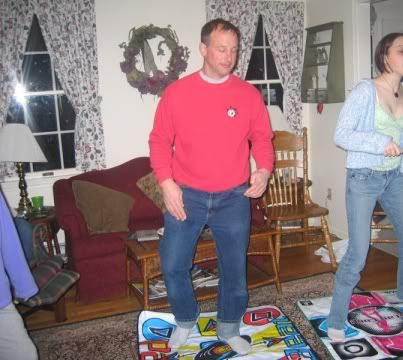 And random is my dad DDRing.

Promote us to TWO communities and give us the proof, we will check!!
http://www.livejournal.com/community/gaming_is_adrug/2089.html#cutid1
I'm only in one community (=[) so here's promotion in 2 ljs!
http://www.livejournal.com/users/open_youreyes/44463.html
http://www.livejournal.com/users/original_lop/35570.html?view=65266#t65266


I really hope I get in, guys! thanks for your vote!