wow i can't believe were still getting members.
we were dead for a while but thanks for keeping it alive
i've gotten a new job at state farm and it's hard to keep up with everything.
the community is and open community we just use apps to get to know ya.
thanks again guys
be kool have fun get into trouble!

OKay these are a pair of boots i'm selling.
size: 6- 6 1/2.
color: multi; white/gray with slashes of blue, gray, and yellow.
eyes: 8
heal: 2 inches.
style: tall.
price: prefrebly $25 but willing to negotiate.
and the pictures



thanks for your time.
i went to hot topic ::shutters:: to check out the sale rack for a red shirt for my rogue costume (no luck) but i did find these.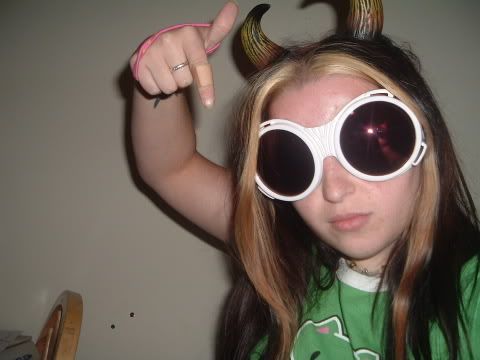 sometimes looking like a bug can be fun
their from Charlie and the Chocolate Factory