Party in the car! 45 min. drive :d



It was cold and gray when we first got there! We were pissed & freezing. So we went to Target for some bathing suit shopping :D.



Us getting married. :]



Me goofing around with a flower arrangement. That was fun. :]



The next day was absolutely gorgeous. We're on her balcony. Ew, but we just woke up definately not lookin too good.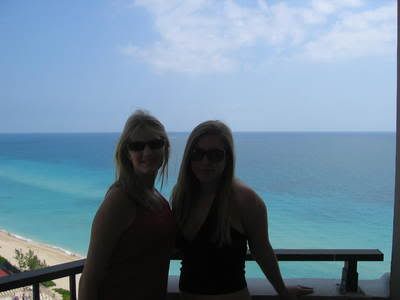 Steak N' Shake!