♥ Basic ♥

Name: Taylor
Age: 13
Birthday: Febuary 19th
Location: Michigan
Sexual Preference: Striaght
Status [taken/single]: Just broke up.
If taken, do you have a picture? :(

♥ Favorites ♥

3+ Singers: Jessica Simpson, Kelly Clarkson, Usher, Nelly, Britney Spears.
5+ Bands: Blink 182, Green day, The Cure, The Killers, and Nirvana!
Band/singer you secretly love: none, secretly.
Food(s): chips with salsa and i love vanilla ice cream!
Candy: snickers are the best!
Clothing Item:
Clothing Brand: american eagle
Shoes: etnies, dcs, adidas, and nike
3+ Movie: the sweetest thing, thirteen, little black notebook, There's Something About Mary, and grind

Song: of course, going crazy by natalie
Book: Tiger eyes and Teen queens and Has~beens

♥ School ( We don't want people who are idiots )♥

How are your grades? im an average b student
Favorite subject: social studies or english
What do you plan on majoring in at college? singing and acting
Where do you attend/hope to attend college? i dont know yet
What do you want to be once you graduate? singer and actress

♥ Beauty ♥

On a scale from 1-10 how do you rate yourself? 8
Favorite thing about yourself? my eyes and butt
Least favorite thing? my hair
What is more important beauty or brains? Why? brains, because you will need them forever, but beauty is very important too.

♥ Bitchy ♥

Bitchiest thing you have ever done? oh god! to many things to even remember, everything just doesnt seem bitchy any more because its a habbit
Do people call you a bitch? Why? all the time, because if i have something to say to them im going to say it, and if people are on my bad side, like always have been, the people who dont want to fight with me are with me and not with the stupid person
Do you enjoy being a bitch? hells yes, wouldnt want to be anything else!
We want to be nosy. Tell us a bitchy secret.my friend was being a bitch to me, ignoring me, trying to make my boyfriend break up with me, and all this other shit, so her boyfriend invited me to his party and she couldnt go, and i knew he liked me, so i made out with him because of what she was doing to me.

♥Opinions, You Bitch ♥

Please pick 3+ of the topics below and elaborate, lazy!
Premarital Sex: i am probily going to do it, because i dont want to fuck someone i dont really love, or im not going to love in the future, so i guess im for it.
Make-up: make up is great, if your not so pretty, it can make you more pretty, so some people just charish it, i like it alot, it makes me stand out more.
Gay Marriage: if it makes them happy its ok. theres a small way to explain my opinion on this, if you loved someone and you couldnt marry them, how would you feel? well thats how they feel.
Censoring Lyrics: we are going to hear swear words anyways, so i dont give a shit, theres nothing wrong with it.
Pornography: its fine, if someone wants to show their body, then go for it. its theirs and no one else.
Cliques:

♥ This or That ♥

Coke/Pepsi: coke
Sit-down restaurant/fast-food restaurant: sit down
Paris/Nicole: paris, but nicole is so cool
Real World/Road Rules: real world
Bush/Kerry: kerry
Rock/Rap: rock, but i love rap
Lindsay/Hilary: lindsay duh
Mary-Kate/Ashley: uh ashley shes more pretty, b/c of her hair.

♥ Extra ♥

Have any tattoos or piercings? piercings, one in my cartlige and two in the bottom of my ears, and im getting my navel pierced.
Tell us your pet peeves and why. i hate it when people complain, and when they have bo, and i hate people copying me! its so annoying.
If you could travel anywhere in the world, where and why? paris, because i hear its really beautiful there
Hottest celeb? Tom Delonge of course! hes the hottest guy ever
You gotta role model? Pic? yah, Jessica Simpson,
What do you think about the mods? Be honest.
Make us laugh. Show us a picture, tell us a funny story or a joke.


Promote us in one promotion community, one of your other communities, and your journal and post the links.
♥ www.livejournal.com/community/w3r3__b3auty
♥ www.livejournal.com/community/Fusionz
♥ www.livejournal.com/community/__marykateolsen
Tell us, why do YOU belong here? because im a bitch, and a very active member.
How did you come up with your username? my friend gave me the nickname "babeee" and i just was thinking of her and made this.
Make a soundtrack of your life (out of songs):
[x] Almost by Freakin A
[o] Obsessions by Frankie J
[x] Going Crazy by Natalie
[o] My Place by Nelly
[x] Hot In Here by Nelly
[o] Obsessions by frankie j
[x] In Bloom by Nirvana
[o] Wait and Bleed by Slipknot
[x] Candy Shop by 50 cent
[o] Let Me Love You by Mario

♥ Pictures ♥
Post at least 3 clear & no nudity.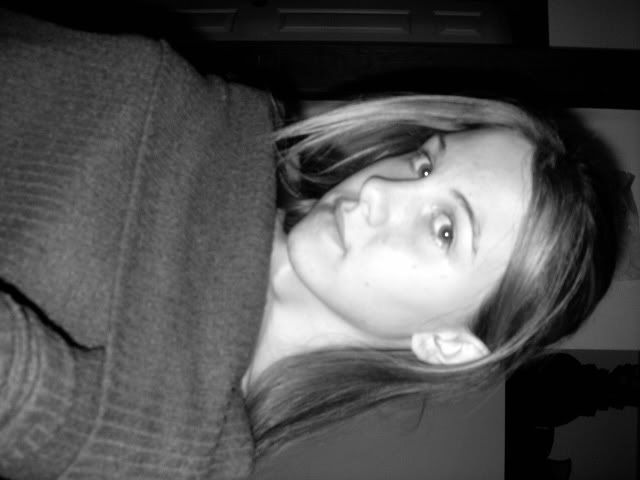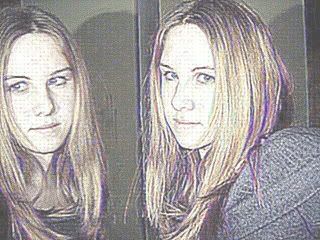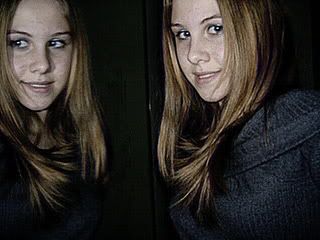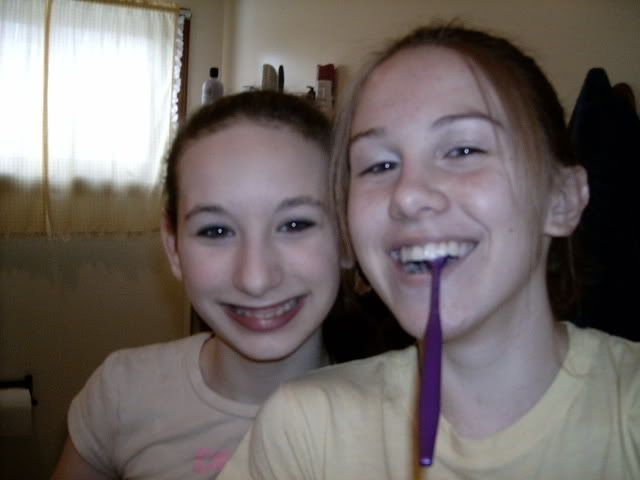 Post a 100x100 picture in case you get accepted.

almost 100x100.. it 100x73.

<3