♥ Basic ♥
Name: Bojana
Age: 18
Birthday: November 28th
Location: Winnipeg, MB
Sexual Preference: straight
Status [taken/single]: taken ♥
If taken, do you have a picture? of us together, yes =)
♥ Favorites ♥
3+ Singers: Usher, Ashanti, John Mayer
5+ Bands: 112, jagged edge, the darkness, the juliana theory, the used
Band/singer you secretly love: Usher ;)
Food(s): european mostly, subway, pitas, ceaser sallad.
Candy: starburst
Clothing Item: everything in my closet
Clothing Brand: D&G
Shoes: my black pumps
3+ Movie: scarface, casino, the notebook
Song: yellowcard - ocean avenue
Book: april raintree
♥ School ( We don't want people who are idiots )♥
How are your grades? pretty good
Favorite subject: art & english
What do you plan on majoring in at college? art/english
Where do you attend/hope to attend college? UofT
What do you want to be once you graduate? fashion designer
♥ Beauty ♥
On a scale from 1-10 how do you rate yourself? 9
Favorite thing about yourself? my eyes and eye lashes, bone & body structure, long legs, my natural tan
Least favorite thing? my height
What is more important beauty or brains? Why? both get you far in life, but brains get you farther, so brains.
♥ Bitchy ♥
Bitchiest thing you have ever done? tell people the truth? that's usually harsh to people.
Do people call you a bitch? Why? usually when they don't know me or when I speak the truth or tell them off.
Do you enjoy being a bitch? at times.
We want to be nosy. Tell us a bitchy secret. I don't have too many. I usually tell people off pretty good. I dumped asshole boyfriends pretty harshly.
♥Opinions, You Bitch ♥
Please pick 3+ of the topics below and elaborate, lazy!
Premarital Sex: as long as you use protection it's fine.
Make-up: it's great. essential part of girlyness. heh.
Gay Marriage: whatever makes you happy, do it.
Censoring Lyrics: I've always listened to non-censored stuff and it never really affected me, so I guess censored stuff is good for kids who pick up on bad stuff.
Pornography: um, whatever floats your boat. haha. I don't watch it.
Cliques: I stick to my close friends. as long as they're not harsh cliques, it's all good.
♥ This or That ♥
Coke/Pepsi: pepsi
Sit-down restaurant/fast-food restaurant: cafe 22, bar italia, the keg
Paris/Nicole: nicole
Real World/Road Rules: real world
Bush/Kerry: neither. I hate politics.
Rock/Rap: mostly Rap, but rock's good too.
Lindsay/Hilary: hilary.
Mary-Kate/Ashley: mary-kate
♥ Extra ♥
Have any tattoos or piercings? yes. 1 tattoo, 4 piercings. (ears, belly button, southside )
Tell us your pet peeves and why. repeating myself, prejudice, ignorance, racism, war.
If you could travel anywhere in the world, where and why? anywhere tropical or back home to Europe, because winnipeg is super cold and I love the summer, and also because I grew up in Europe.
Hottest celeb? tyson beckford/jude law
You gotta role model? Pic? naomi campbell, jeniffer lopez
What do you think about the mods? Be honest. I haven't exactly met them yet ? heh
Make us laugh. Show us a picture, tell us a funny story or a joke. I would, but I'm more sarcasticlly funny. but I found this picture quite humorous


Promote us in one promotion community, one of your other communities, and your journal and post the links.
♥I'm not in a promotion community?
♥http://www.livejournal.com/community/yugo_teens/75547.html
♥http://www.livejournal.com/users/lady_scandalous/31077.html
Tell us, why do YOU belong here? because I'm intelligent, hott, scandalous, and one of the finest bitches around, and someone told me to join =)
How did you come up with your username? I'm a girl aka lady, and I'm scandalous
Make a soundtrack of your life (out of songs):
[x]monica - all eyez on me
[o]mr.vegas - she's a tamale
[x]mis-tiq - scandalous
[o]the darkness - I believe in a thing called love
[x]2pac - still ballin'
[o]2pac - me and my girlfriend
[x]2pac - only god can judge me
[o]beyonce - naughty girl
[x]craig david - 4 times a lady
[o]chingy - don't worry
not exactly of my life, but say right now :)

♥ Pictures ♥
Post at least 3 clear & no nudity.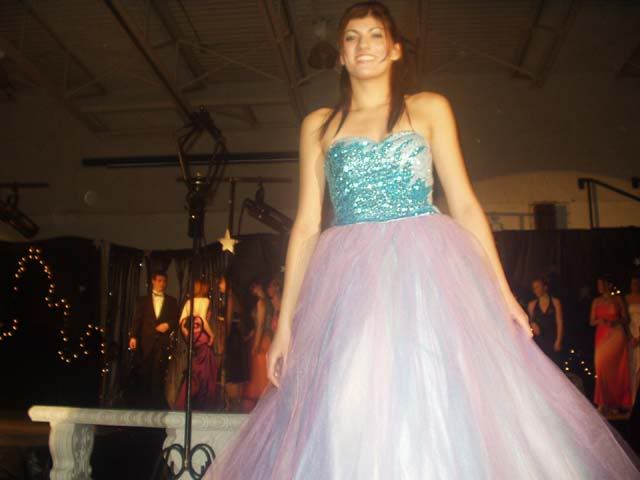 1 close ups, 1 normal, 1 body shot
Post a 100x100 picture in case you get accepted.