[Basic]
Name: Kayla
Age/birthday: 16 - 26/06/88
Gender: Female
Location: Glasgooowowow
marital status: Relationship

[Likes]
10 bands: blink 182, alk3, saves the day, afi, sweet, t-rex, the beautiful south, franz ferdinand, hatebreed, sick of it all.
5 movies: Girl, Interrupted. The Mask. Dirty Dancing. Tomb Raider. Hackers.
5 things you like: Mark Hoppus, acting, ice cream, cats, photography.
5 things you dislike: Ignorance, over opinionated people, scenesters, gooc charlotte, goths.
Instrument of choice: Bass guitar


[Random]
Last show you went to: Franz Ferdinand. Yummy.
Make us laugh:Sharlenes gay.
What was the most embarassing thing you have ever done or happened to you?: My voice made a funny sound whilst I was singing in a school show. Eugh.
What makes you so hott? The fact that I'm less gay than sharlene. And I wear red lipstick. 0_o
You must make a friend join, provid their name Uuuuuuuuuuuuuuuuum. Mark aka hxcmarkhxc...heehee.

[Us]
Promote us and give us 2 links for proof:http://www.livejournal.com/users/hxcmarkhxc/7230.html?view=46910#t46910
I could only do one. All my other friends, sharlene got. =(
Post atleast 3 pictures or more, No less.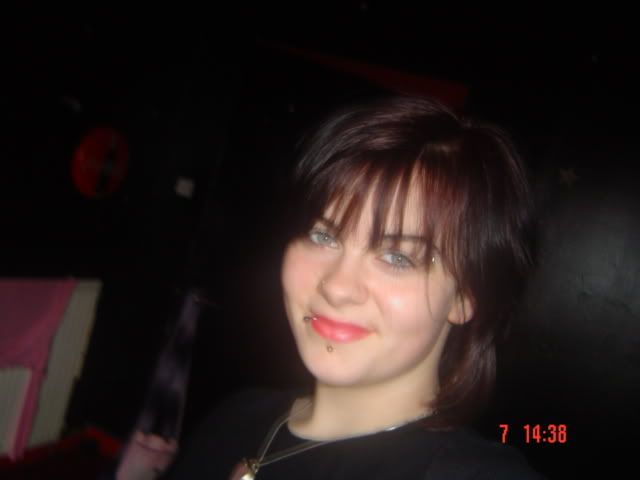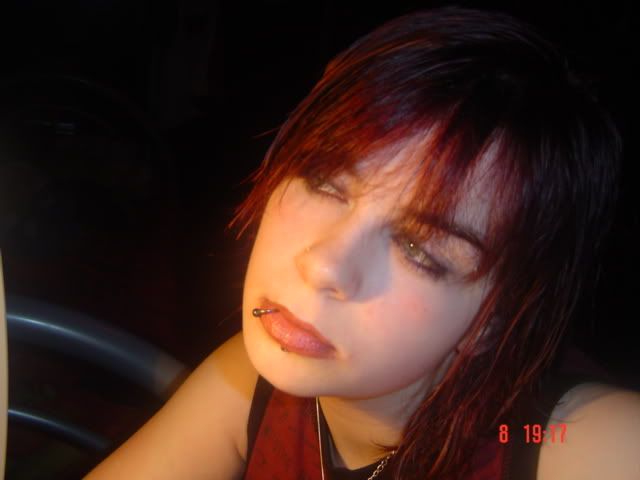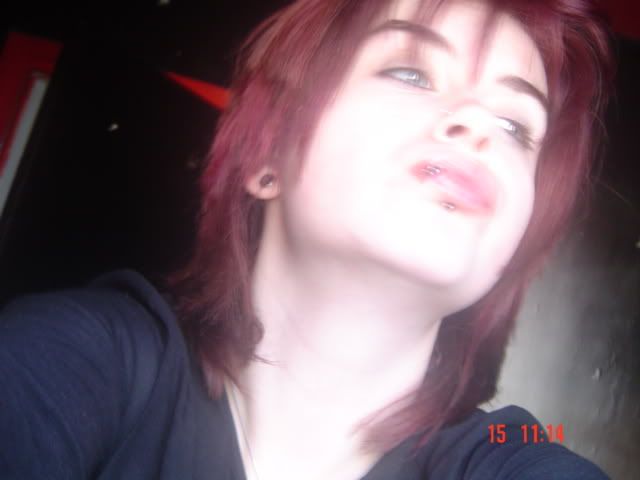 MWAH!